We're back with another week of T-shirts to inspire you. Have any of you started your Christmas sewing yet? I'm starting mine this week and I've got a few ideas running through my head for themed T-shirts.
Don't forget that new subscribers to the Titchy Threads newsletter will get an exclusive discount code – subscribe here. If you are already a subscriber then you should have received that already. OK, let's begin week two of the tour.
My first guest is Karly from Paisley Roots, who has been such a good friend to me. Karly tested the Rowan Tee and I lost count of how many versions she sewed up. She has already blogged about some of the T-shirts she made here. Karly started her blog with the aim of taking part in Project Run & Play, something she not only achieved but she went on to win her season. She also sells two gorgeous dress patterns in her shop, if only I had a girl to sew for! I love how Karly really takes her kids' personalities into account when she sews for them. She never does things by halves and today is no exception, as you can see from the photo below and read about here.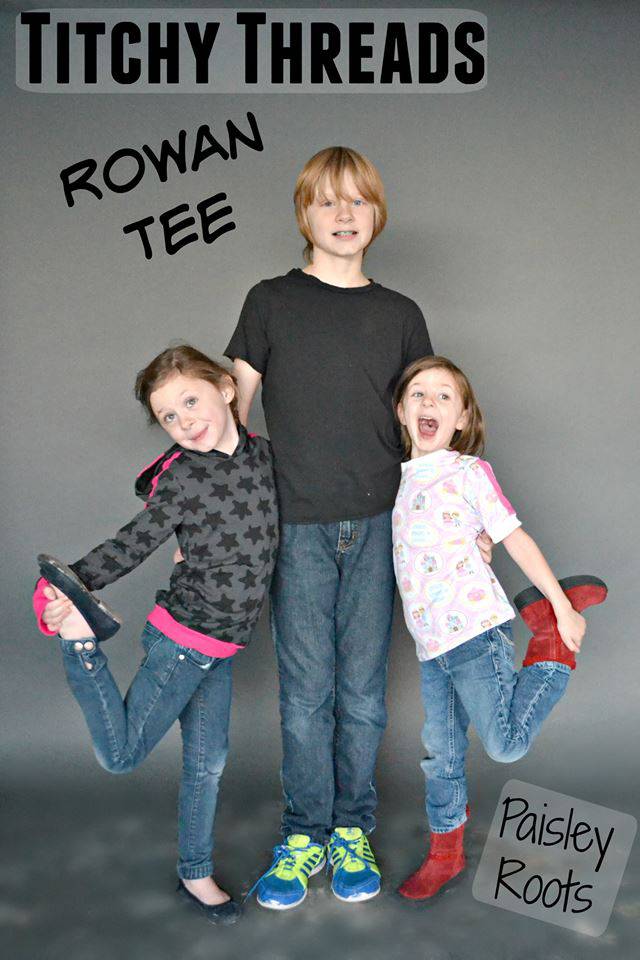 Next is Maartje from huisje boompje boefjes, lives in Amsterdam and was a recent contributor on the KCW blog. Maartje sews a lot for her two young sons and I just love her style. I first got to know Maartje when she won the Small Fry Skinny Jeans sew along with these jeans and she has become a regular pattern tester for me. I would describe her style as effortlessly cool and innovative. She recently made a Rowan Tee in sweatshirt fabric (upsizing the width to get the right fit) and today she has made her T-shirt in one of my most favourite fabrics ever. Head on over for more details.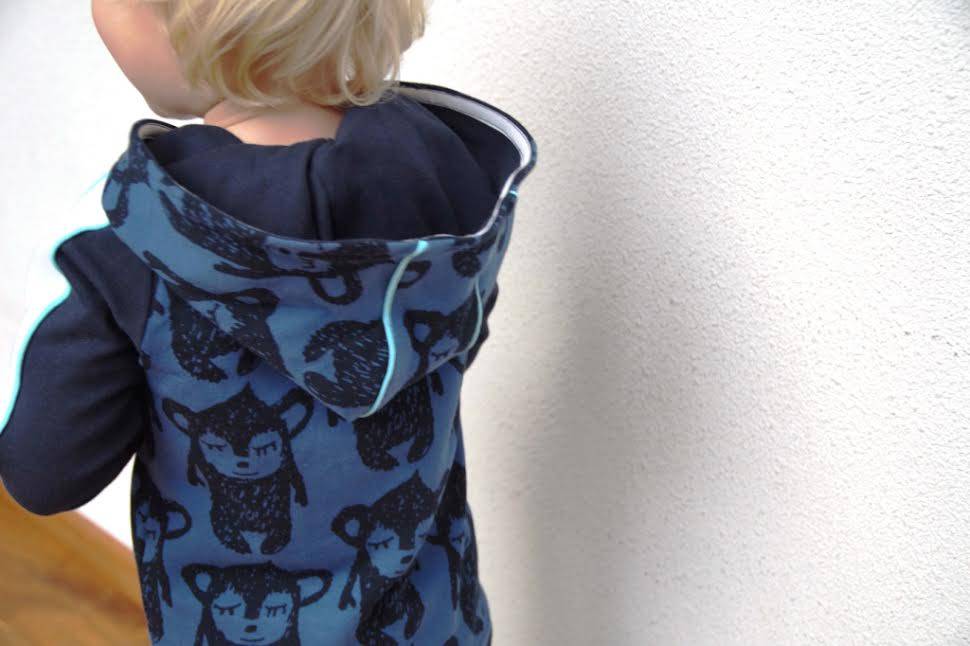 My final guest today is Sandrine, who writes the blog Mme Cerise. Sandrine has three boys and I discovered her blog during the most recent KCW. I first fell in love with this shirt and kept finding so many amazing clothes for boys. I absolutely love her mix of bold graphic prints with more understated classic fabrics, like this outfit here. Sandrine chose to sew a Rowan Tee for her eldest son. How cute is he son in his Rowan Tee? You can read all about it here.