My first guest on day 2 of the tour is my good friend Stephanie from The Crafty Kitty. I met Stephanie in person when we both attended Blogtacular earlier this year. She creates some adorable tutorials (how cute are these welly liners) and I have a lot of respect for her commitment to only using organic fabrics. She has taken inspiration from one of her son's favourite books to make him this incredible hooded T-shirt. Can you guess what book it is? You'll have to head over to her post to find out!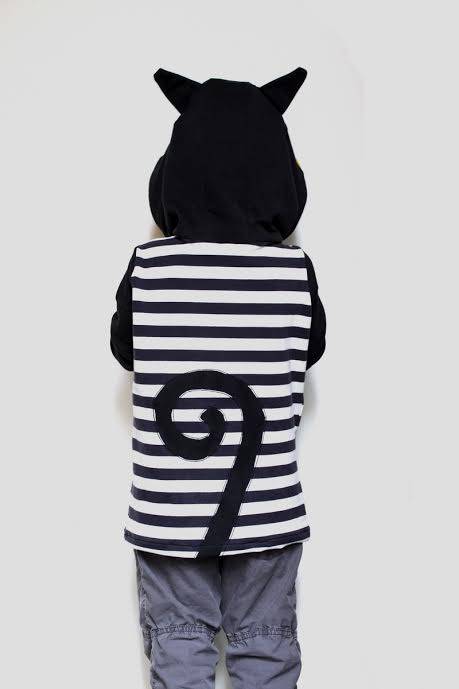 My second guest is Naii from diario de naii, who lives in Spain and sews amazing clothes for her whole family and uses a lot of knit fabrics. I first discovered Naii's blog during the latest Kids Clothes Week, which was only a couple of weeks ago. I wasn't sure she'd want to join in at such late notice but lucky for me she did and she has made not one but two T-shirts. Just look at that decorative top stitching, such a fun addition. You can read more about Naii's T-shirts here.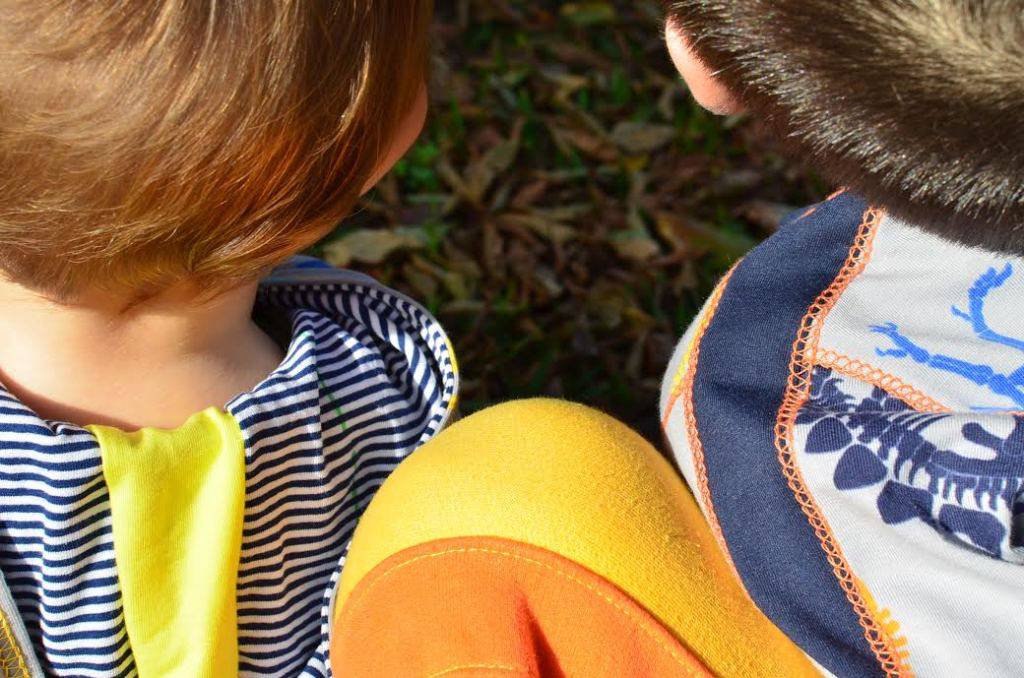 Finally we have Toni-Maree, a great friend of mine. I've managed to bring her out of blog retirement for this post. Her blog is called Sew Jereli, where she writes about sewing for her two boy and herself. She was such a great help during testing and always finds really unusual T-shirts to upcycle. I hear there might be more than one T-shirt to see in today's post and can't wait to see what Toni-Maree has made.