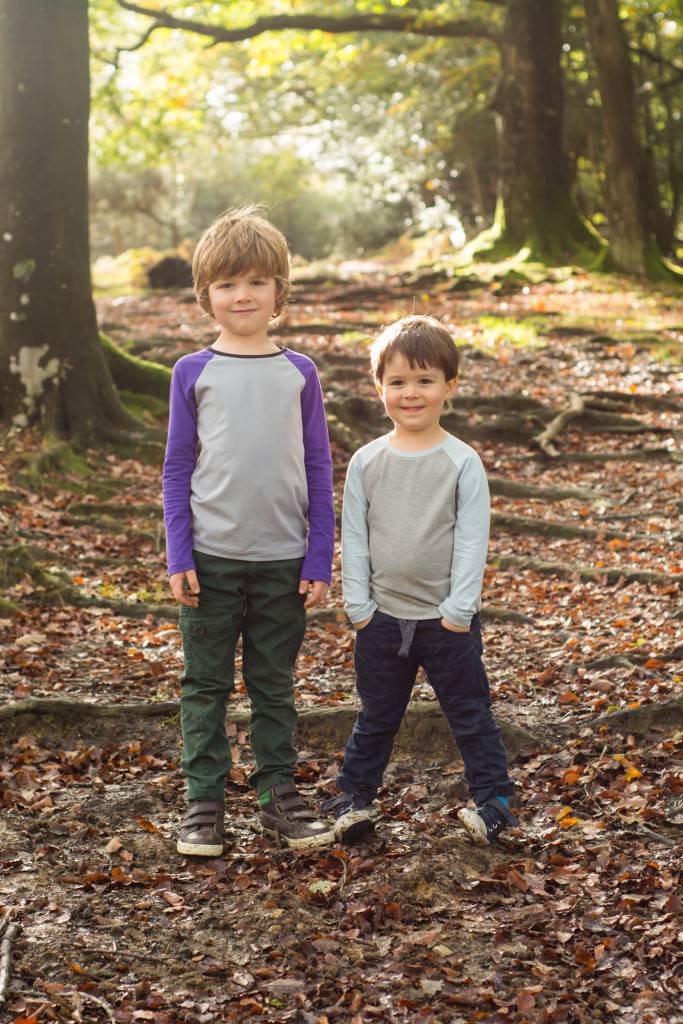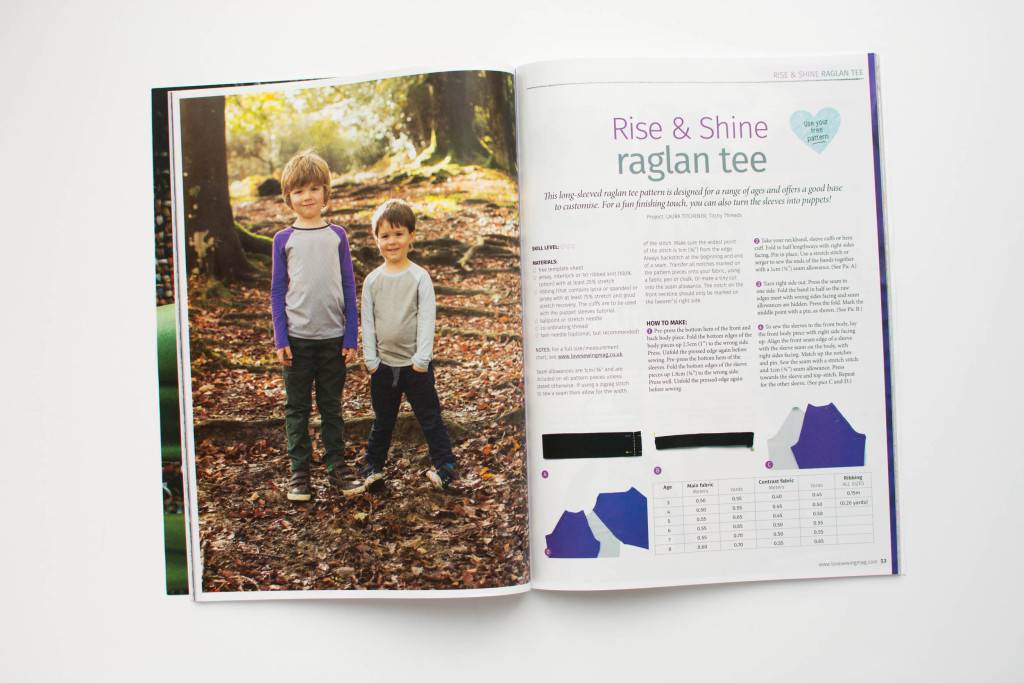 Love Sewing is a fairly new sewing magazine that was launched in the UK last year. You can buy copies of several issues here – their international postage is pretty reasonable too. I have worked with them on a few issues now but my feature in issue 9 was my favourite so far because it included both of my boys. Of course I wasn't saying that when I was trying to get a decent photo of both of them at the same time!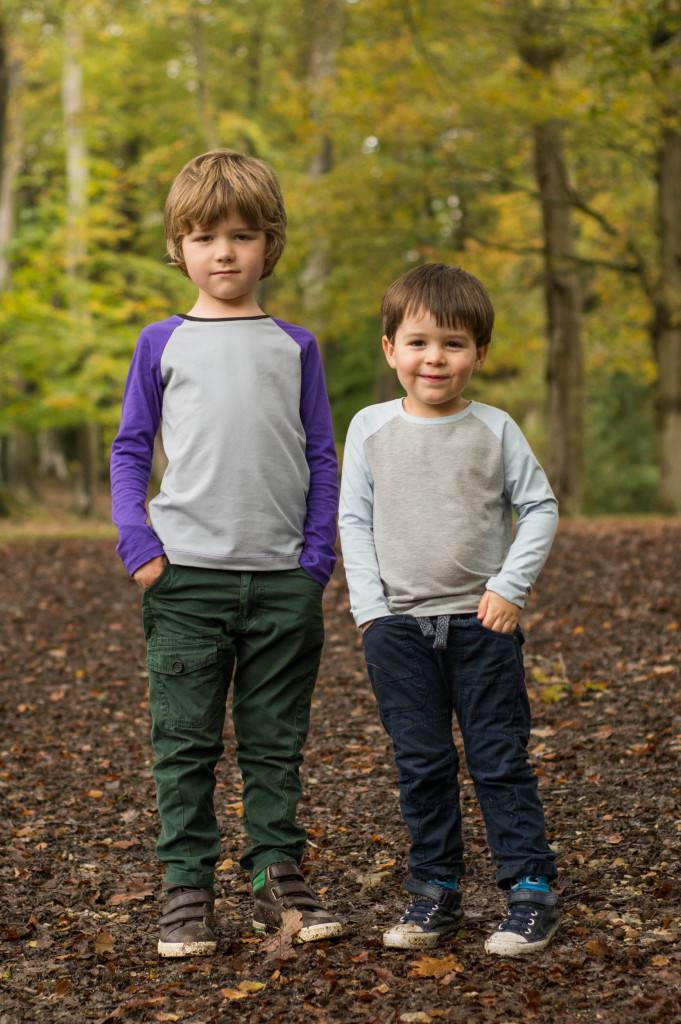 For this issue I created a brand new raglan pattern called the Rise and Shine Raglan. I also shared an updated version of my puppet sleeves tutorial. This will be included as an option when I release a full version of this pattern along with at least one other extra option.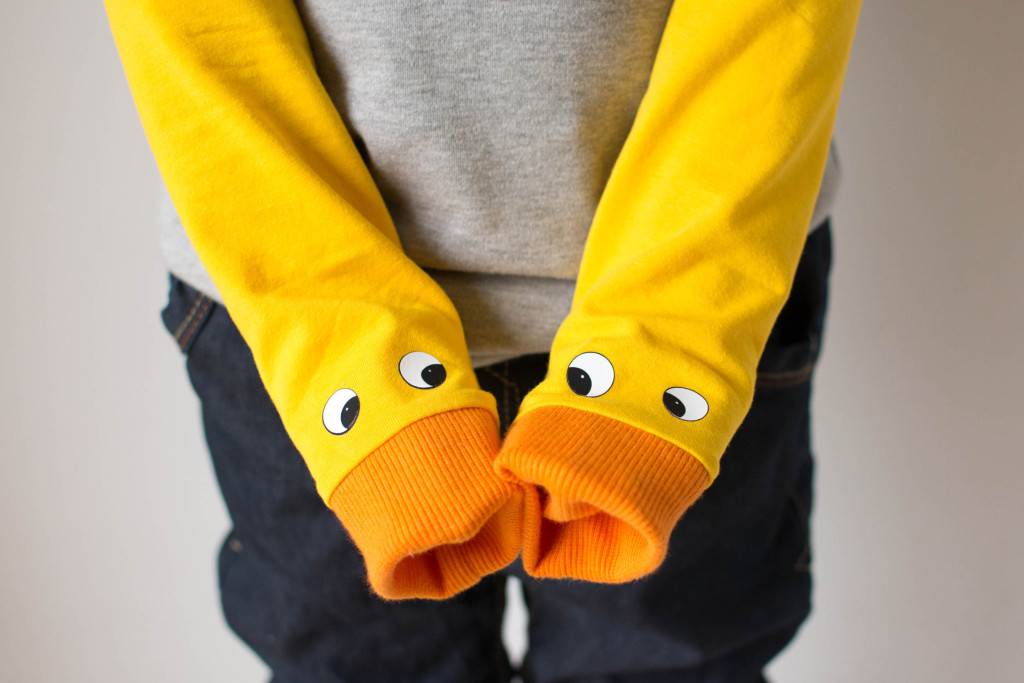 The boys were pretty excited to see themselves in the magazine, especially as we were all out together when I found it on sale and they could see themselves on the back cover.