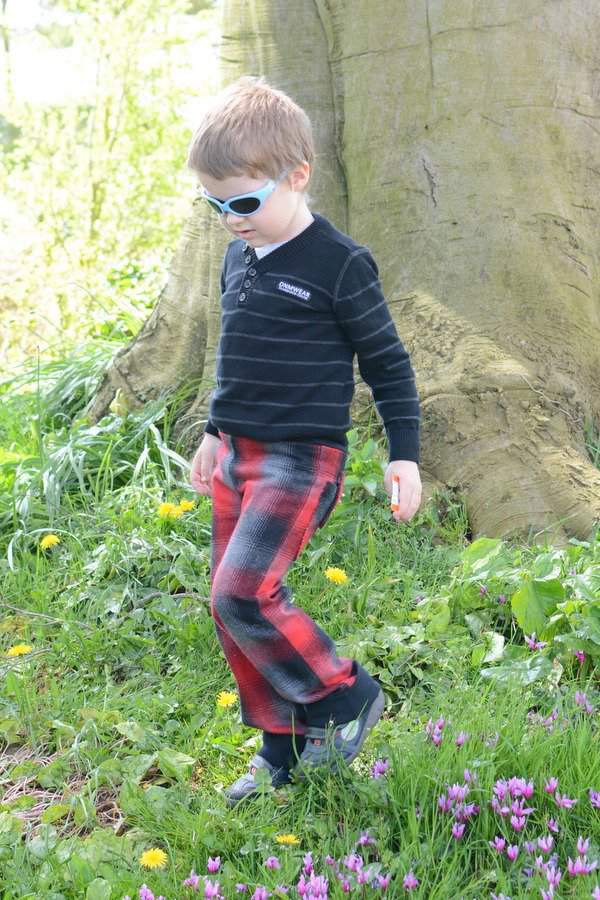 These trousers were made using the Surfer Slacks pattern from See Kate Sew, which I bought as part of the Pattern Anthology 'Surf Collection' back in March. I sewed them in April, took the photos in May and I'm finally blogging about them in June. These pictures were taken when we visited the Ice Cream Garden that is in the grounds of the Kingston Lacy Estate in Dorset. It is a beautiful place that is perfect for a picnic – and an ice cream of course.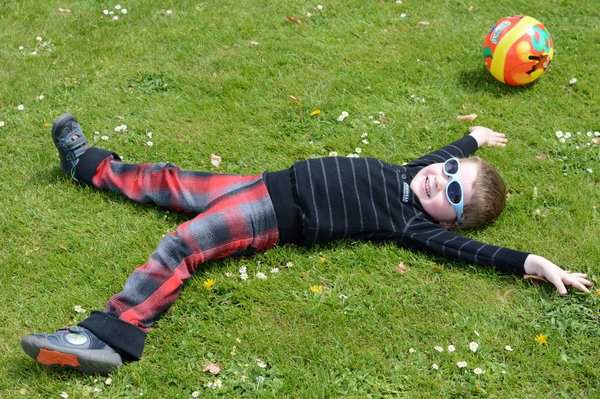 Casper chose the plaid fabric locally over a year ago and I finally turned it into some trousers for him. Sewing with plaid always takes me a bit longer as I am a bit OCD about matching it on the seams. It drives me mad when companies don't do that on ready to wear clothing. I'm not sure what type of fabric is – it feels like wool but is washable and it wasn't that soft so I added a lining. They are a bit too warm for now but I made them long enough that they should fit this winter, especially with the option to turn down the cuffs. The weather literally turned from freezing cold to warm and sunny and hot the day after I had cut the pieces out – I should have done it sooner. I used the 4T but added over 3″ to the length as Casper is pretty tall for his age. The fit is great on him and of course he loves them, since he chose the fabric. My favourite feature is the back pockets. I cut the fabric on the bias for both the pockets and the tabs.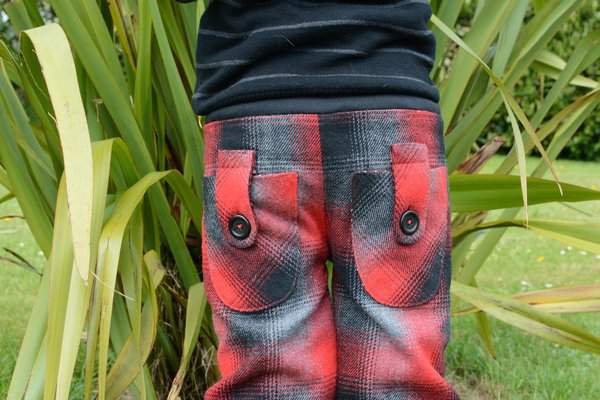 The pattern is well explained and a relatively quick sew. I really like the knit waistband and cuffs too and overall they are a really comfy pair of trousers.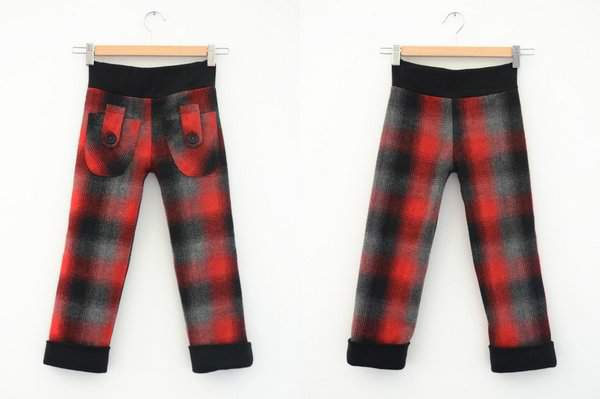 I had just enough of both the fabrics to cut out a pair for Rowan as well but I think I'll wait until the weather cools a bit to sew them up. It's time to sew some shorts now – have you heard about 'Shorts on the Line'? I'm really excited that I'll guest posting next week and there's a sew along with some great prizes. Head on over to Small & Friendly to find out about the guests so far. I'm loving the amount of cool boy shorts that they've made.