I'm very pleased to announce that the new PDF pattern I revealed in the Sewing for Kindergarten series has just been released on my website.
The Twisted Tank has no side seams as they have twisted round to become front and back diagonal seams. The pocket is also (optionally) colour blocked and the angle of the diagonal seam matches the angle on the tank. It is designed so the colour at the top comes down to a perfect V at the bottom of the hem on one side.
This pattern is suitable for a confident beginner. It provides a great introduction to sewing with knit fabrics.
This tank is perfect on its own for warm spring days or as a base layer as we move into autumn in the northern hemisphere.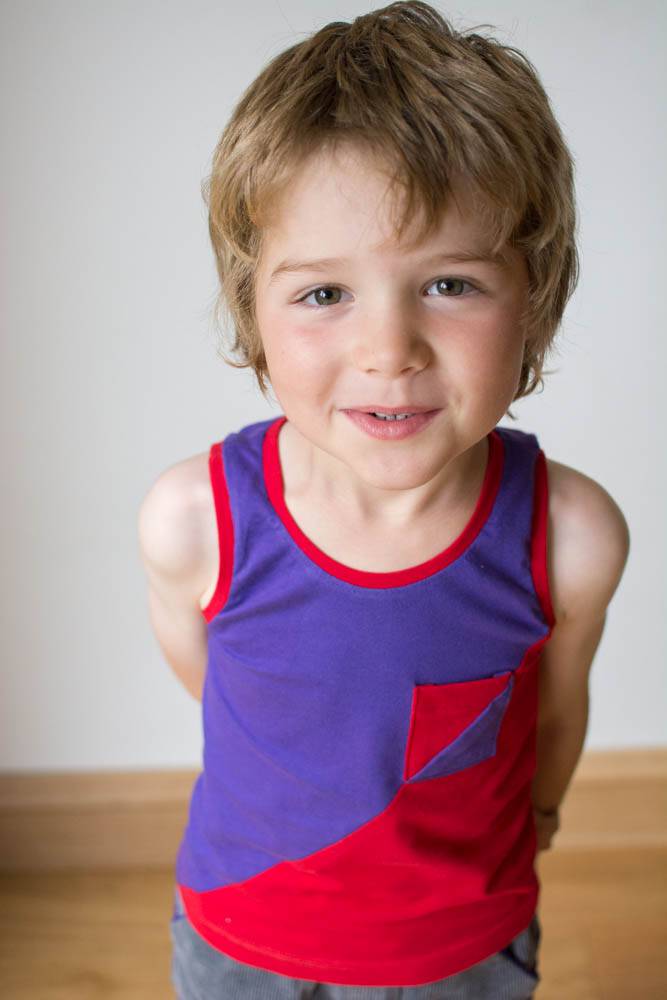 The Twisted Tank pattern covers a wide range of sizes – from 0-3 months to 12 years.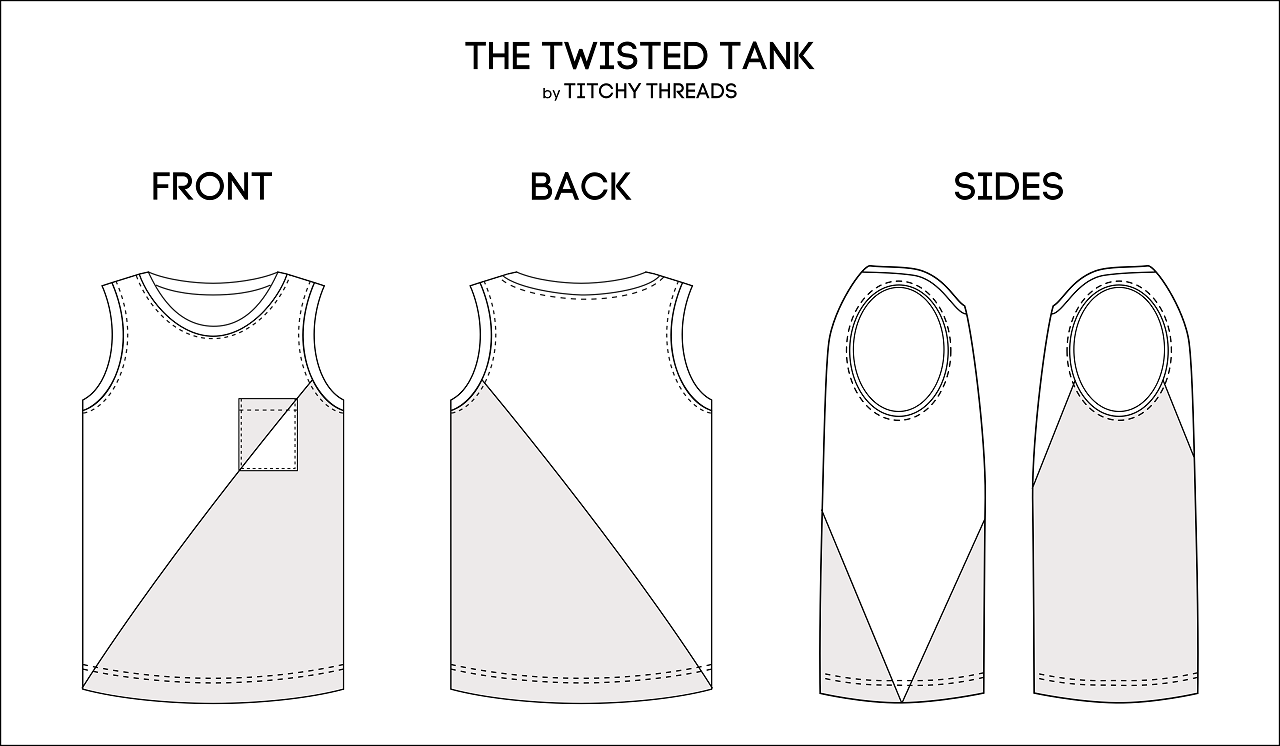 Like all our patterns it comes with:
* A very detailed step by step tutorial with colour photos.
* Nested pattern pieces with the ability to only print the size(s) you want, print in black and white and on Letter or A4 paper.
* Additional A0 print shop file.
* Fabric requirements, metric and imperial measurements, cheat sheet and tips.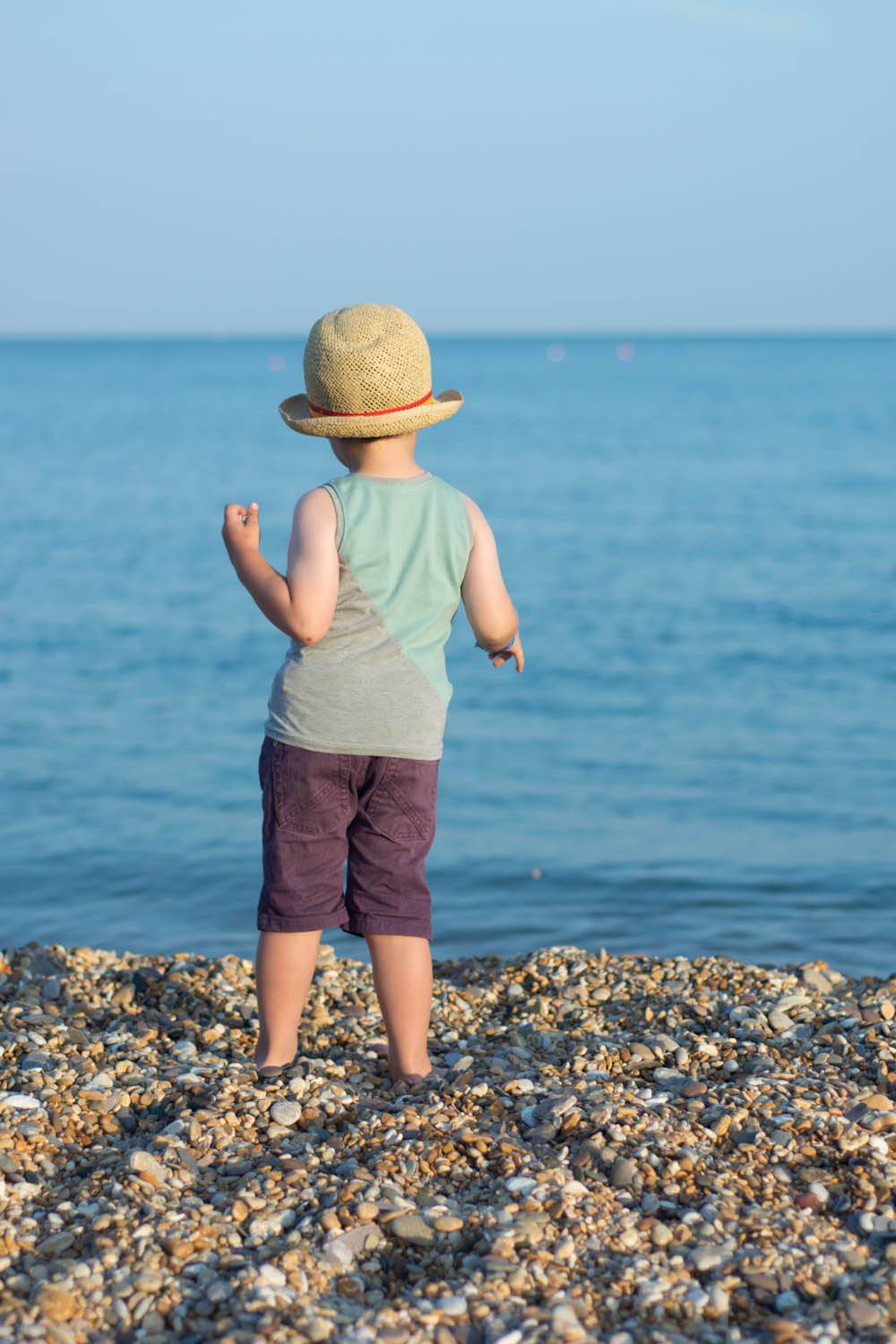 The 20% discount code from the Flip This Pattern Showcase is still valid until the 20th September, so this is the perfect time to buy. Just enter SHOWCASE on the checkout page.
Click here to view the listing on Titchy Threads.
I hope you enjoy making it as much as I enjoyed designing it. Don't forget to share any you make in the Flickr group.