*This giveaway is now closed. Thank you to everyone who left a comment*
Today is Giveaway Day on Sew Mama Sew, where there will be hundreds of other blogs linking up with giveaways.

It's a biannual event and I am really happy to be taking part for the first time today. I have three copies of my new 'Fancy Pants Leggings' PDF Pattern to giveaway.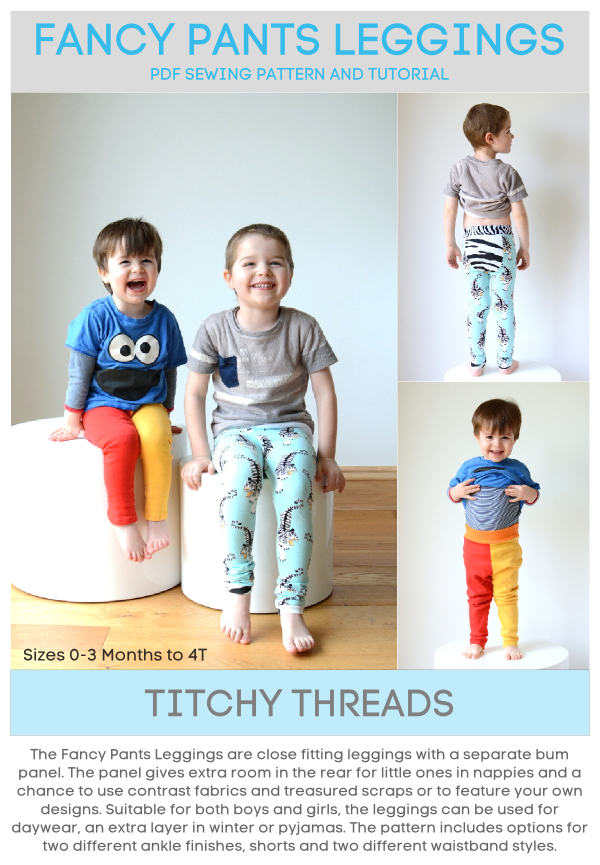 You can find more details on the Titchy Threads website here, including reviews and photos from the Titchy Threads Flickr group. I thought I'd share some photos of what some of my amazing testers have used the pattern for. If you click on any of the photos it will take you to the tester's blog post.
Jane from Buzzmills has been whipping out pair after pair using upcycled T-shirts. It's such a great way to get some unique prints.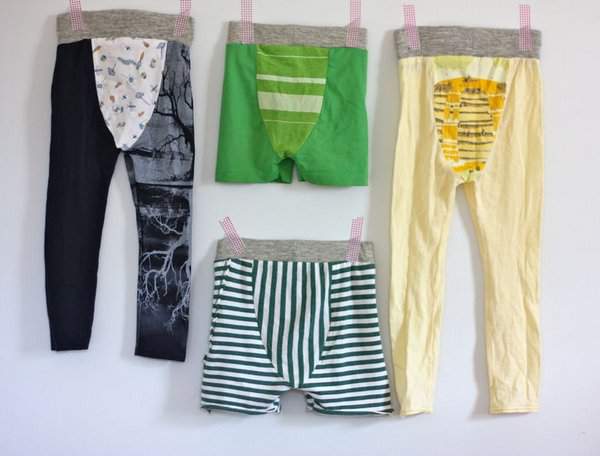 Celina from Petit à Petit and Family has made several pairs. She's even made them as swimshorts for her son and then adapted the pattern to create a stunning reversible swimsuit for her daughter.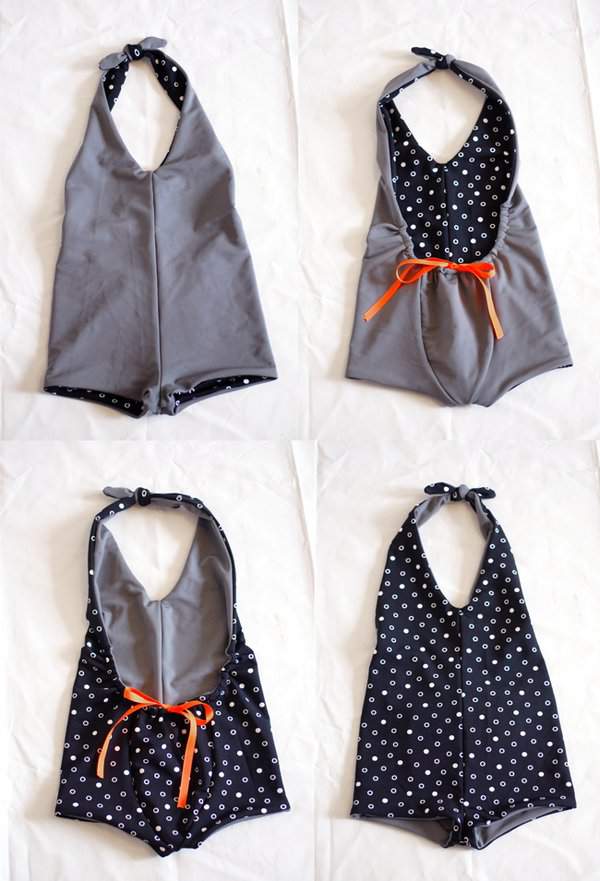 Heather from Feather's Flights also used a thrifted T-shirt and hand stamped it with walruses. I love these and the other pair she made with a chevron knit.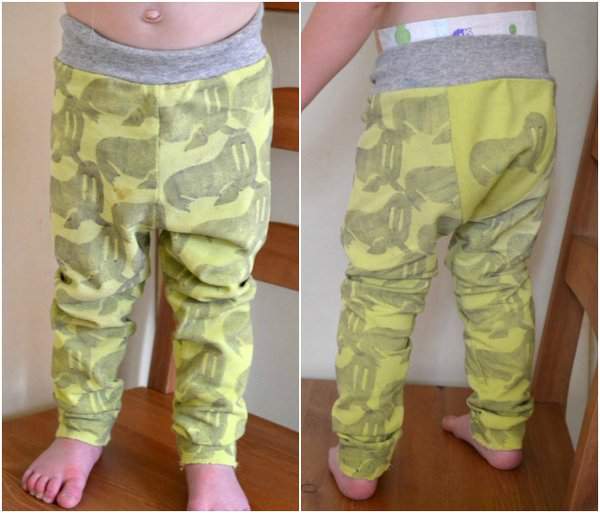 Last but not least, Abby from Things for Boys made a really cute pair for the new baby she's expecting soon. As it's Winter in Australia she added feet to the bottom.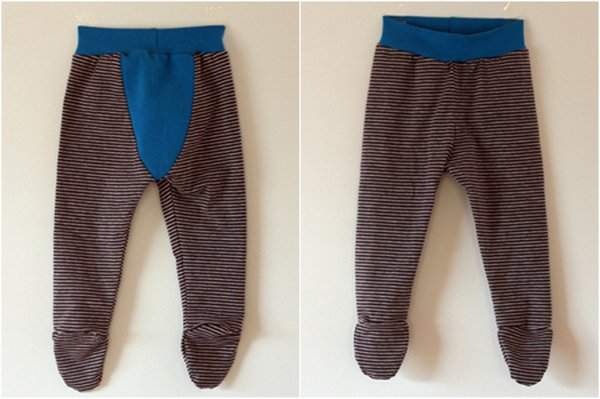 Welcome to those of you visiting from Sew Mama Sew. I hope you'll have a look around while you're here – I mostly sew clothes for my two boys as well baking and a few other crafts. You can get a quick overview of any category if you click on the menus at the top.
The giveaway is available to anyone and three winners will each receive a copy of the Fancy Pants Leggings PDF Pattern. The giveaway closes this Friday, the 10th of May at 5pm PST and I will announce the winners by this Sunday.
To enter this giveaway leave a comment at the bottom of the post telling me about the biggest mistake you've ever made while sewing. I think mine was sewing a raglan sleeve on upside down – I had already unpicked the seam once for another reason and I was using French seams. I'd love for you to follow my blog and like either of the Craftstorming or Titchy Threads Facebook pages (or both) although it's not a requirement to enter the giveaway.