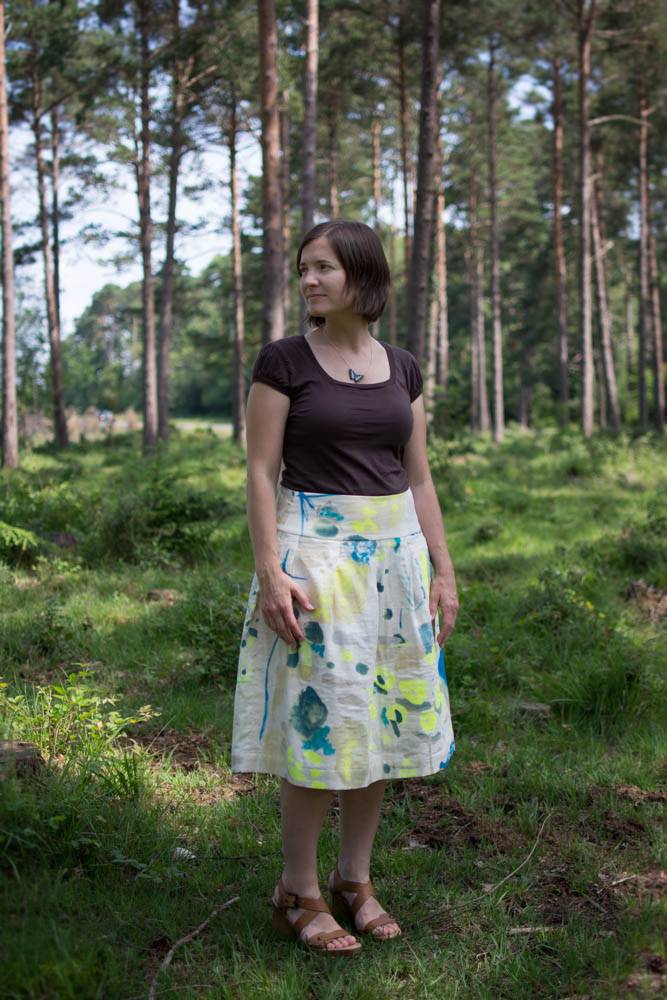 I am not sure exactly when I first came across Nani Iro prints. I have a vague feeling that I saw some on Sophie's blog and immediately headed over to the Miss Matatabi shop to find out more. I've been shopping there ever since and Frances has the most amazing selection of Japanese fabrics. Naomi Ito's designs are unlike any other I have found. The prints are so unusual, varied, abstract and seemingly random, even if there is a repeat in there somewhere. At the same time the different substrates are so beautifully soft you will feel like you're still wearing your pyjamas. Once you have tried Nani Iro there is no going back. When Frances asked me if I would like to join Nani Iro month I was powerless to resist.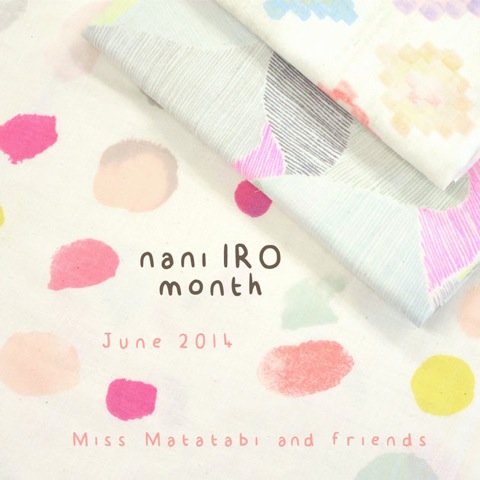 Until I made this skirt I had only sewn with the Nani Iro double knit fabric. That doesn't mean I haven't been buying any though. I have been squirreling away several cuts of double gauze and cotton for the day when I sew more for myself. Although I love seeing both of my boys in their Nani Iro tees I do slightly regret that I didn't use the fabric for me, especially as it is no longer available. This post finally gave me the push to make something for me and it didn't hurt that Frances gave me the fabric.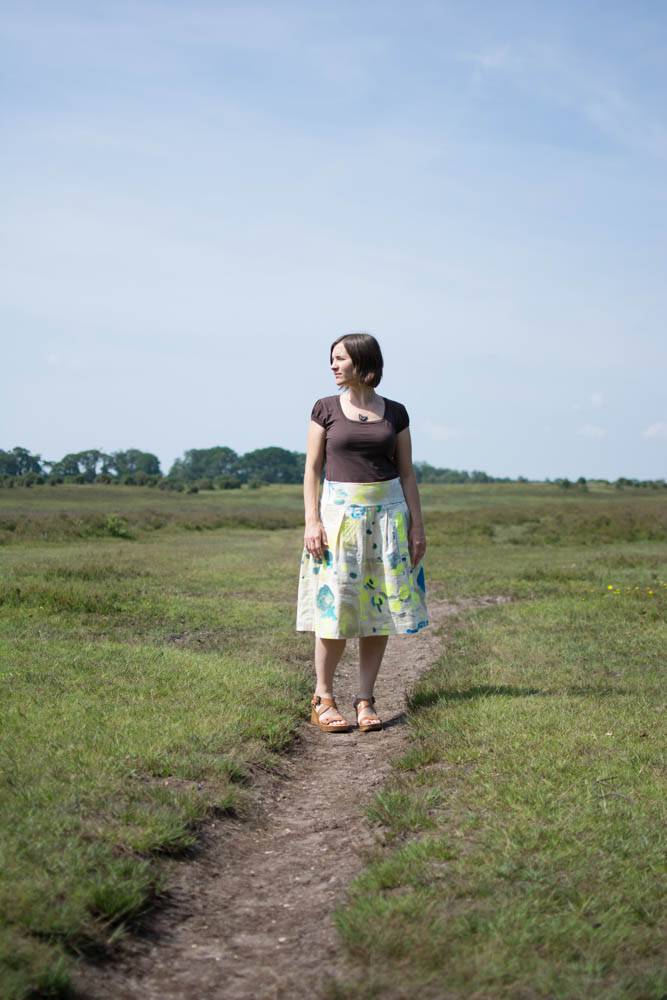 I chose the Kokka Nani Iro Freedom Garden double gauze – C – Greece. I wouldn't normally choose such a bold colourful print for myself but when I looked through the new spring collection I kept finding myself drawn to it. Now I've made my skirt I am so happy I made this choice. I need a few more neutral tops to wear with it but I love the colours and all the unexpected details I keep finding in the print.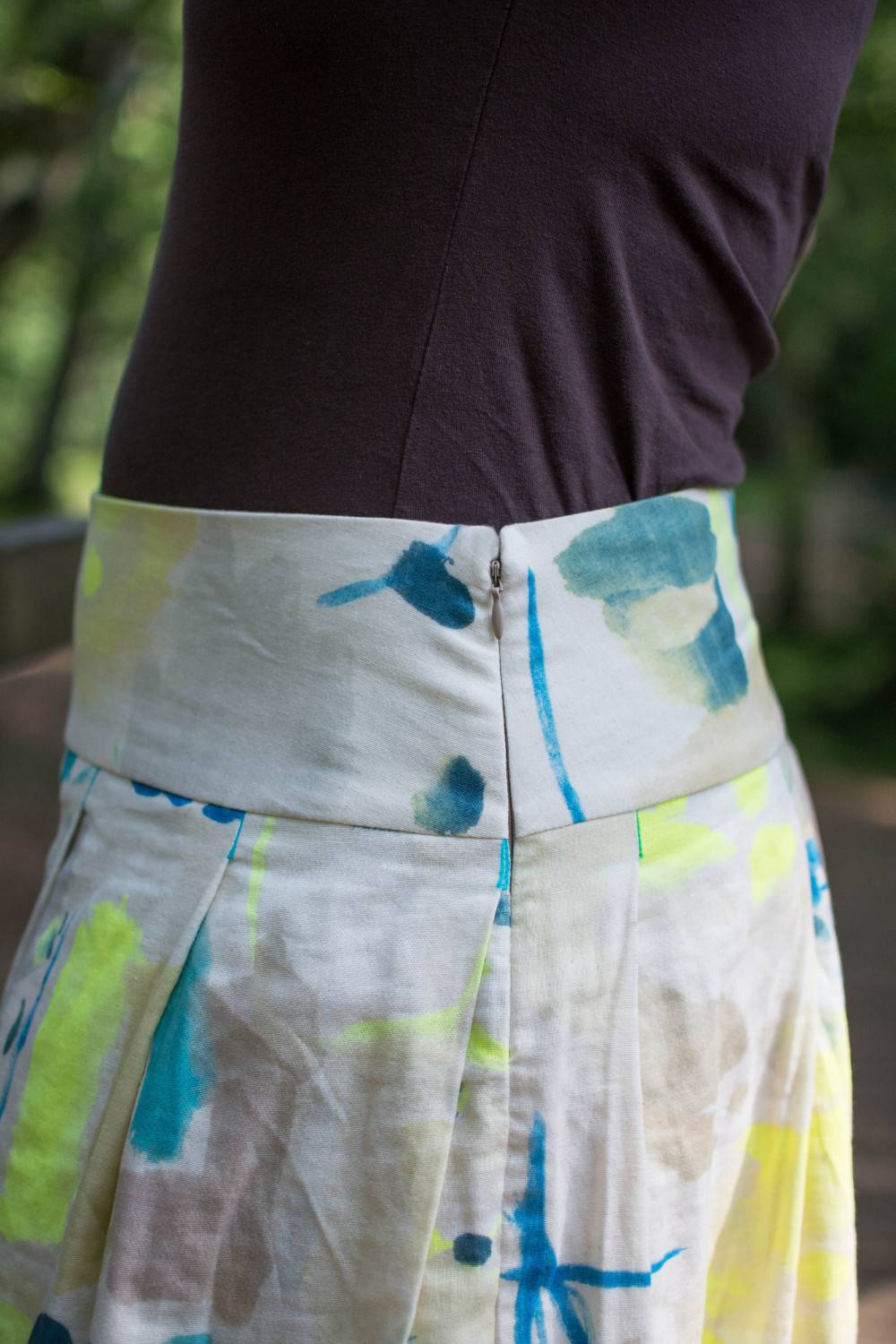 The skirt is self drafted and is so comfortable to wear. It has a wide waistband and several pleats to add volume. The length means it's still decent enough to chase my boys around on a hot summer's day while it can be dressed up with a fancy top and heels for a night out. The fabric is quite sheer so it's fully lined and has an invisible zip closure. I definitely see myself making a few more of these.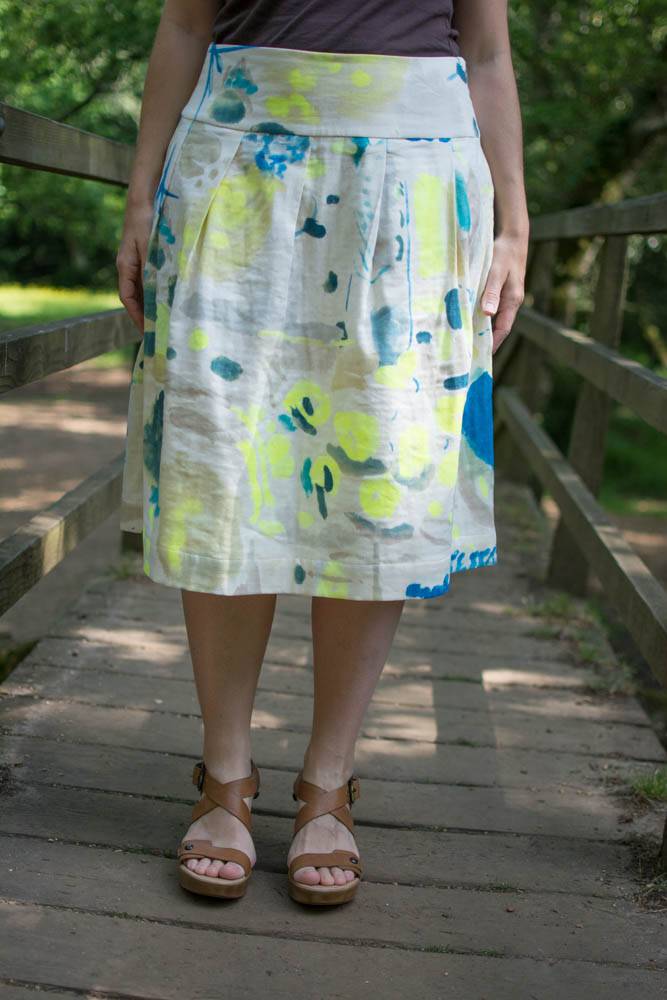 These photos were taken in an area of the New Forest where a lot of ponies roam. At one point this was our view from the bridge.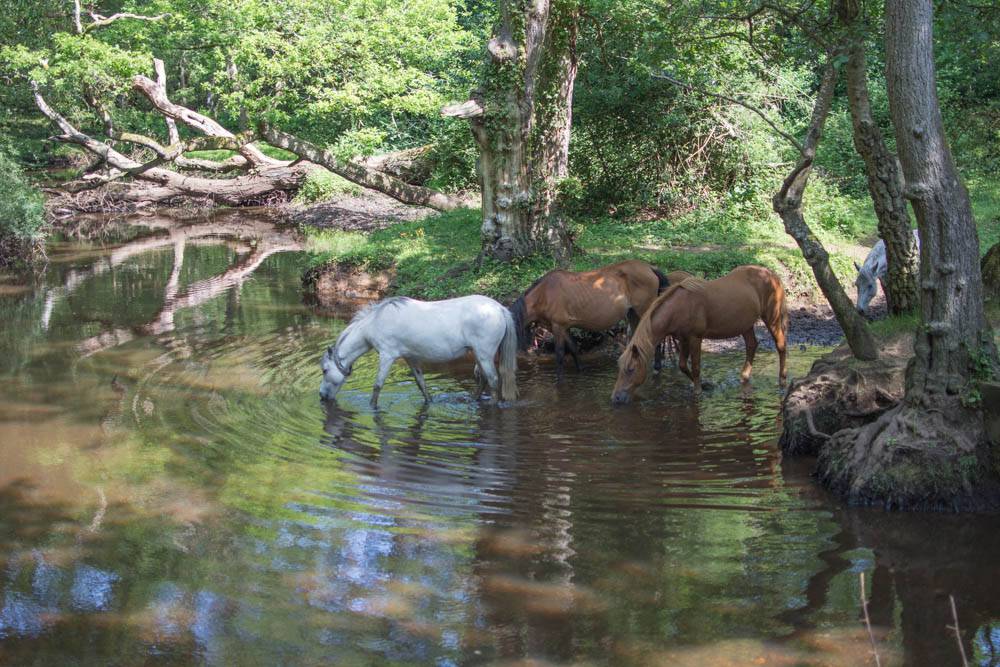 If you want some more Nani Iro inspiration then you will find many beautiful projects using Nani Iro fabric from the spring 2014 collection by visiting the blogs listed below.
Thank you Frances for inviting me to join in with Nani Iro month!