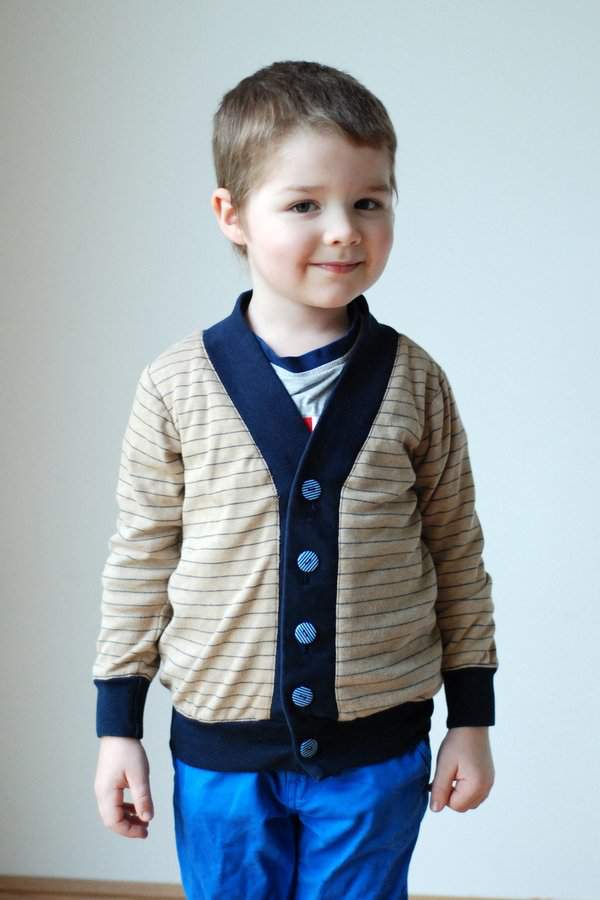 This cardigan was the last thing I made during KCWC last October. I finished everything except the buttonholes on day 7. As I didn't finish it until late in the evening I decided to save those for another day. It turned out to be a wise decision as I had a bit of a nightmare with the last two buttonholes. The seam for the bottom ribbing caused problems with my buttonhole foot and they kept ending up the wrong size. In the end I got bored of unpicking and finished them off manually about two weeks after KCWC. It's taken until now for me to get around to taking photos.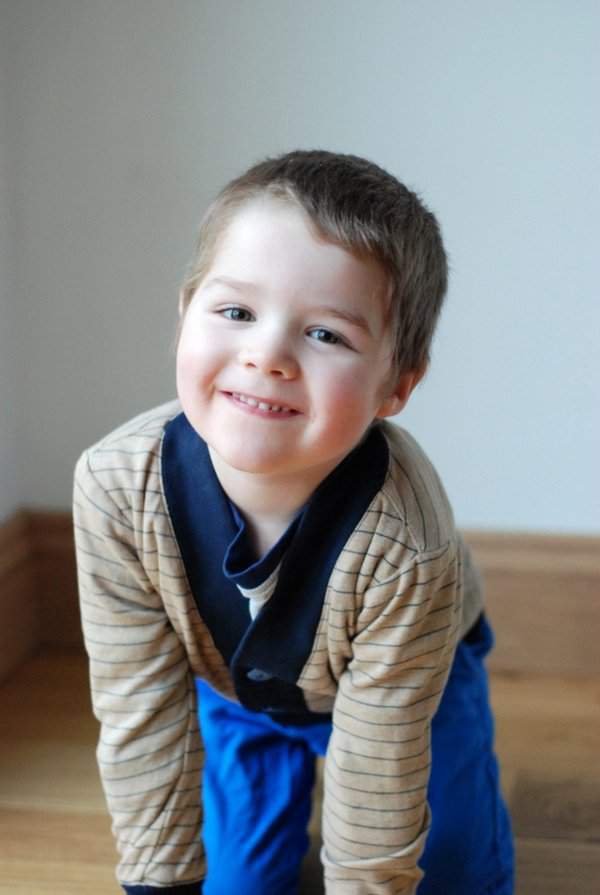 The pattern is the Darling Cardigan by Owly Baby. It was just the sort of weight that Casper needed – a lightweight extra layer for Autumn days – until about a day after I finished it when he started needing warmer jumpers. As Casper is quite tall for his age I used the size 4 with the length of size 5 for both the body and sleeves. The fit is great except for the bottom band, which is my fault for cutting the ribbing about two inches too short. It was my last piece of navy ribbing so I just had to stick with it. I widened the ribbing for the button plackets and neckline but I can't remember what measurement I used. I also found I got a lot of shifting in the sections where you don't stretch the ribbing so ended up interfacing both sides of the ribbing there, rather than just one side as recommended in the pattern. I really like the pattern and definitely want to make more of them in time for Spring.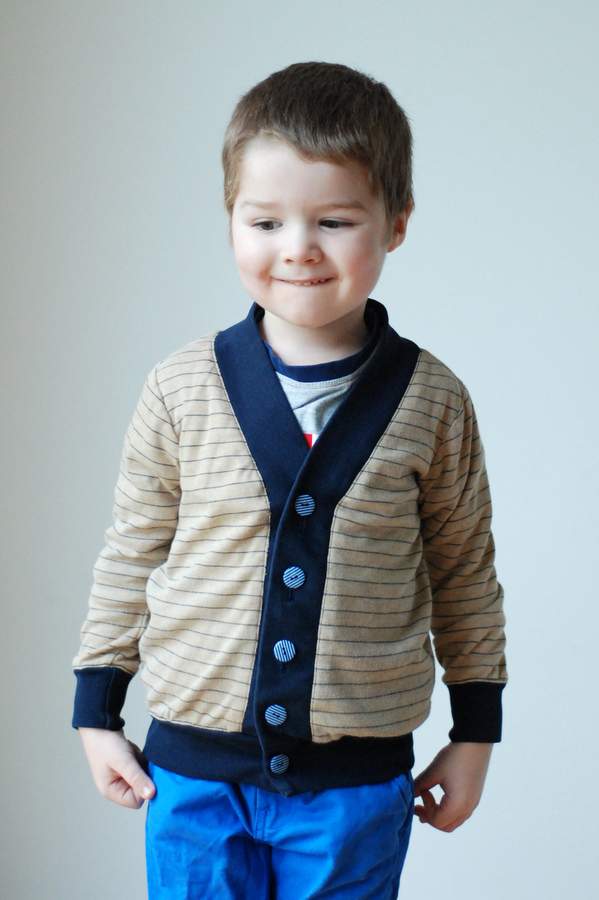 The fabric is from a thrifted men's XL T-shirt that cost £4. It was a bit of a jigsaw puzzle to get all of the pattern pieces to fit but I got there in the end. It is cream with narrow navy stripes, so I chose co-ordinating navy ribbing. I always have so much trouble choosing buttons and was tempted to go with something unexpected but stuck with navy ones with white stripes.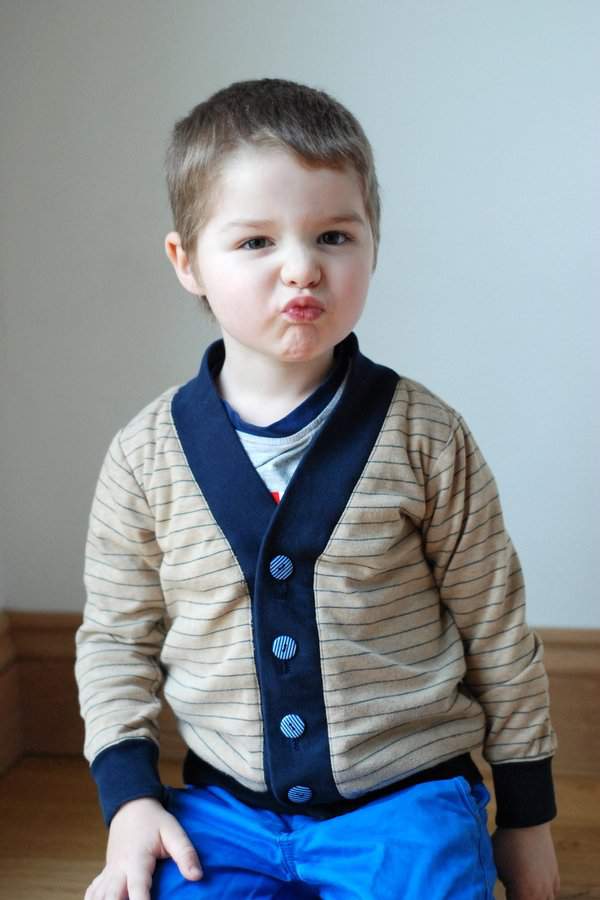 It's not easy to get Casper to pose for photos at the moment. The only way to persuade him is to suggest he takes photos on his own camera at the same time using the timer. This leads to some odd expressions and poses and lots of time waiting for him to reset his camera, but at least he enjoys it this way.