Starting this Monday many of my favourite bloggers will be sewing up their own versions of the Small Fry Skinny Jeans. I can't wait to see what they've all made and I'm sure you'll be excited with this line up. You can click on each blog name to visit the blogs (right click if you want to open in a new tab).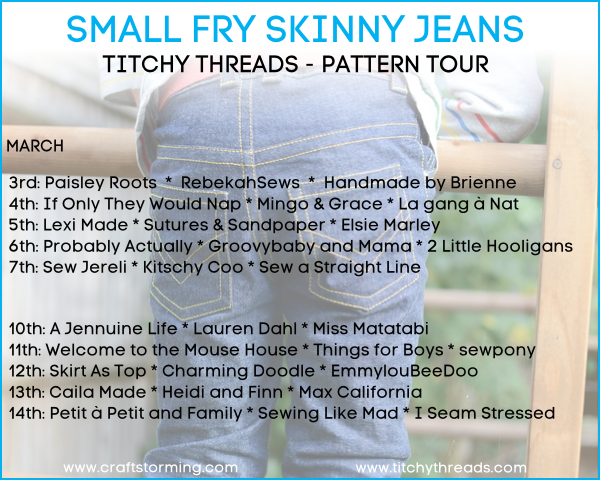 I have a coupe of other things to share as well.
1. I recently added a new feature to all of the Titchy Threads patterns. The latest versions of the patterns use PDF layers, which allows you to select only the size(s) you wish to print. Previously my patterns were all nested so this is great for those of you who prefer to only print one size. The photo below shows one page of the smaller sizes of the Small Fry Skinny Jeans where just one size is selected.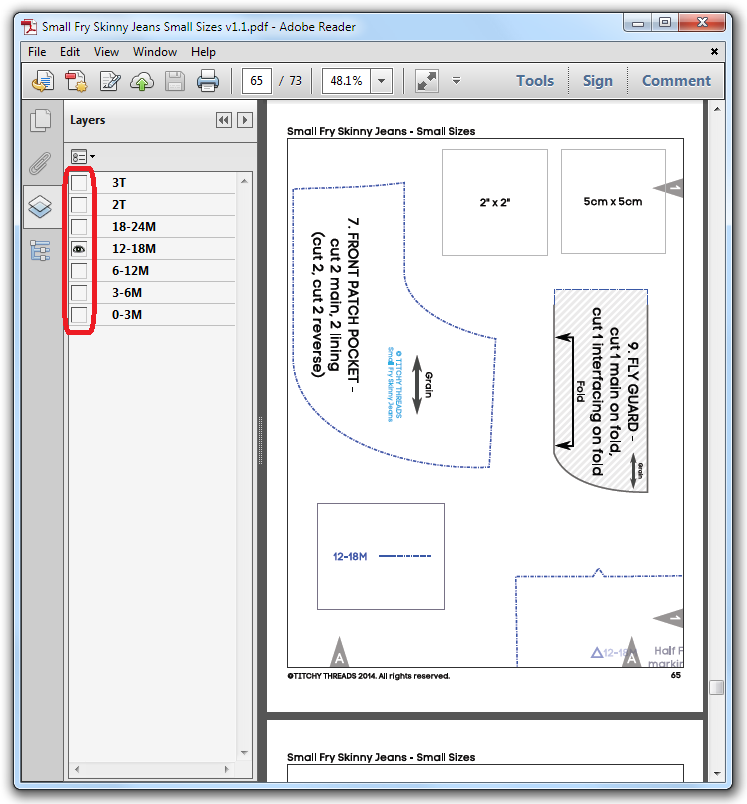 You can read more about it here. Those of you who purchased the pattern through the Titchy Threads website will already have the latest versions of your patterns waiting in your account. If you purchased anywhere else then please email me at laura@titchythreads.com with proof of purchase.
2. I have been working hard behind the scenes with my friends at Willow & Co. We shared some details about the patterns from our first collection earlier this week. Can you guess which one is mine? You won't have to wait too long as we'll be back on Monday to let you know. We will be asking for pattern testers soon so make sure you sign up to the newsletter if you are interested in testing any of the patterns.
So there's lots to look forward to on Monday. I will be back then to introduce the first three bloggers on the pattern tour.