This post is long overdue for a variety of reasons. I've been very busy the last few weeks – a lot of my time has gone towards my first pattern for Willow & Co. The whole process has been very collaborative so it's been an enjoyable change since I'm usually working on my own.
Another thing I've been working on is my outfit for Shades of Me, a sewing series that my friends Celina and Hayley are co-hosting. Have you been following so far? There's a sew along and some amazing prizes. I got the colour green so you will see what I've made on Thursday.
I also had a little break and spent last week snowboarding in France. It was such an amazing week and we only got back yesterday. I used to snowboard all the time before I had children but this was the first trip in a long time. It was so lovely to see Casper's enthusiasm for skiing and I think he's as keen to go again as I am.
I had such a wonderful group of ladies who signed up to test the Small Fry Skinny Jeans, even though it was over the Christmas holidays. Their feedback was invaluable in making sure the final pattern was as good as it could be. If this post tempts you to make some then you will find the pattern here.
Rebekah made some for her gorgeous daughter and paired them with a Little Kid Kimono. She recently started a blog called Rebekah Sews and her photography is amazing.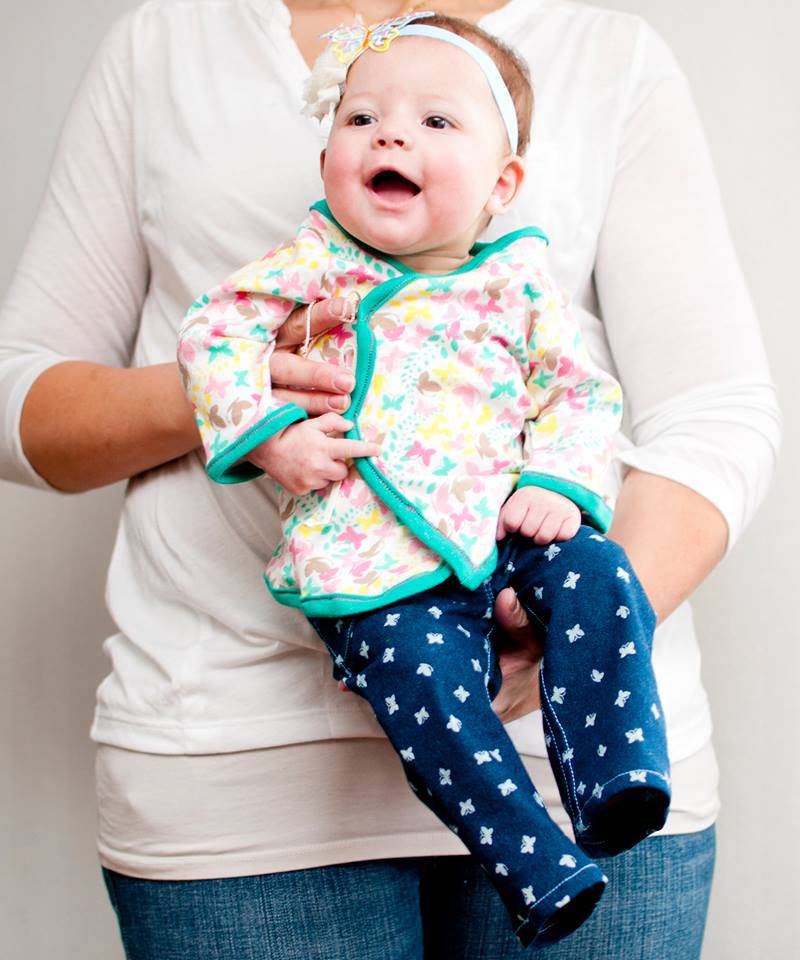 Alexia from Lexi Made made this amazing pair for her son. She is another very talented photographer and I was very jealous of the snow when I first saw this picture.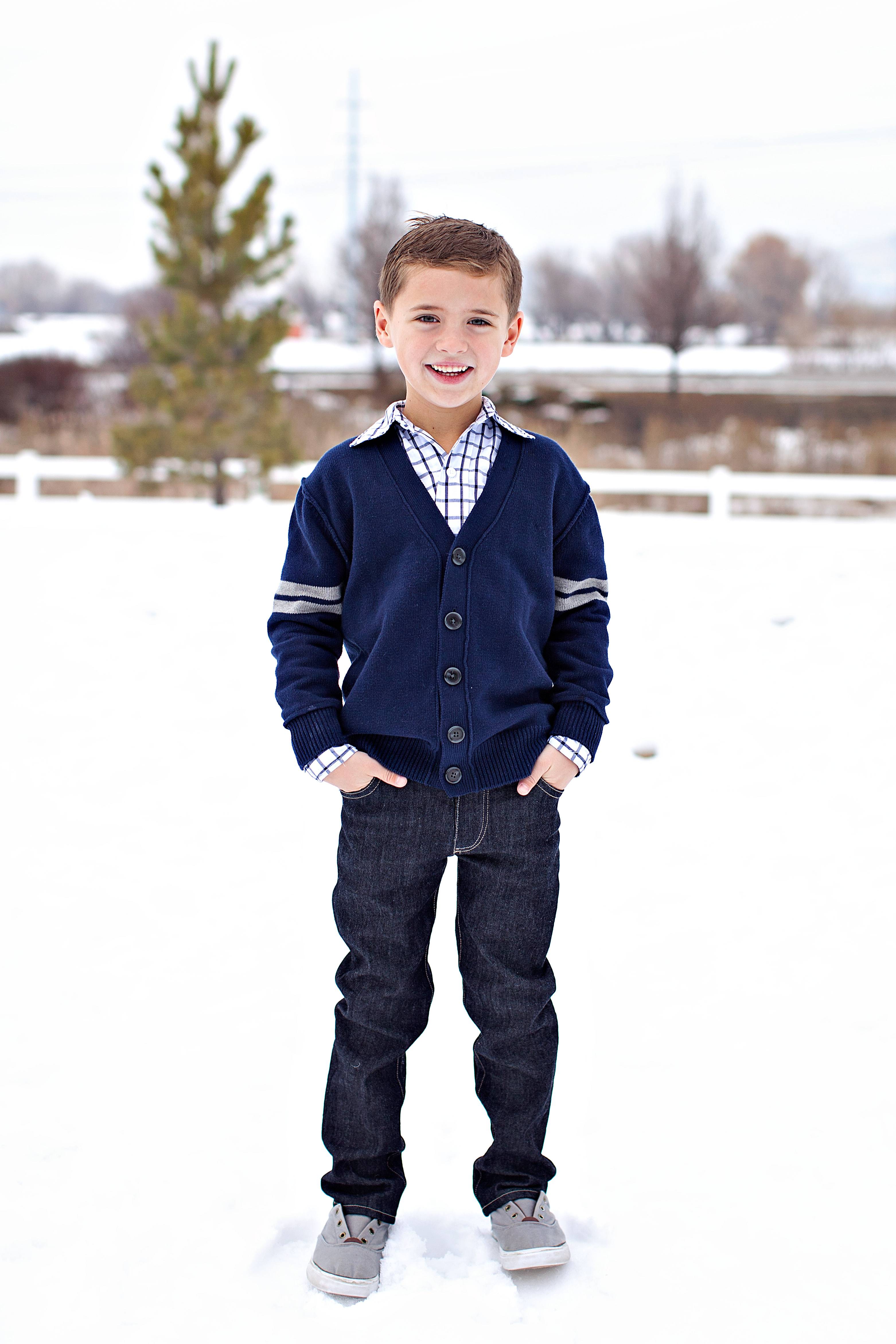 Huge congratulations to Karly from Paisley Roots. She was just announced the winner of the latest season of Project Run & Play. She used the Small Fry Skinny Jeans in her amazing final signature style post. Karly also has an amazing giveaway open at the moment to thank everyone for all the support she received.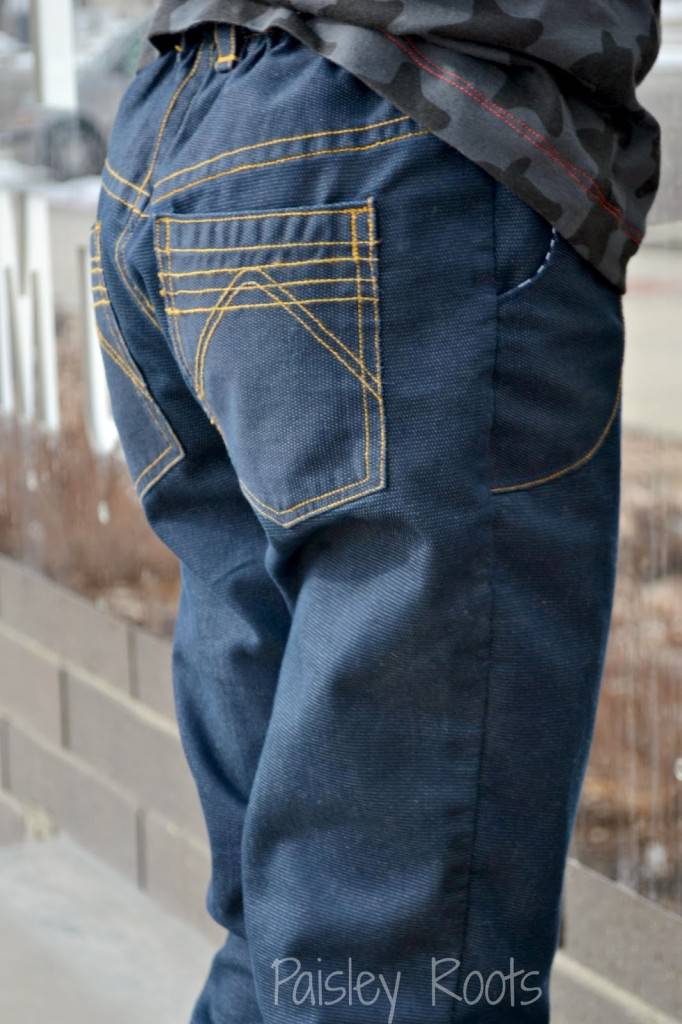 Kerry from Sutures and Sandpaper has been making excellent use of her new embroidery machine. I love the colour of this pair as well. Kerry wrote about them here.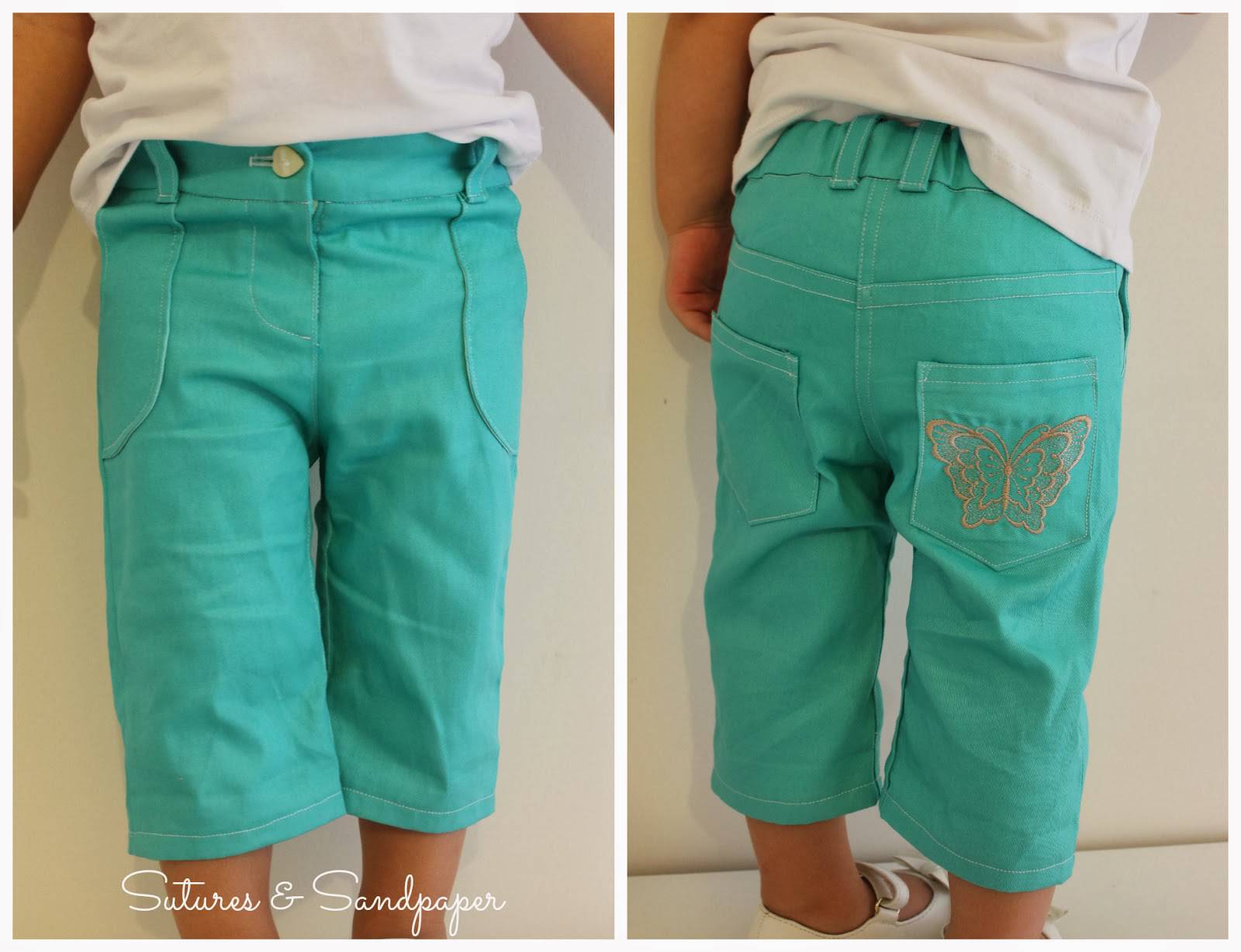 This lovely pair of shorts were made by Sara of Sara Made, who wrote about them here. They are also a gorgeous colour and I really like the lining too.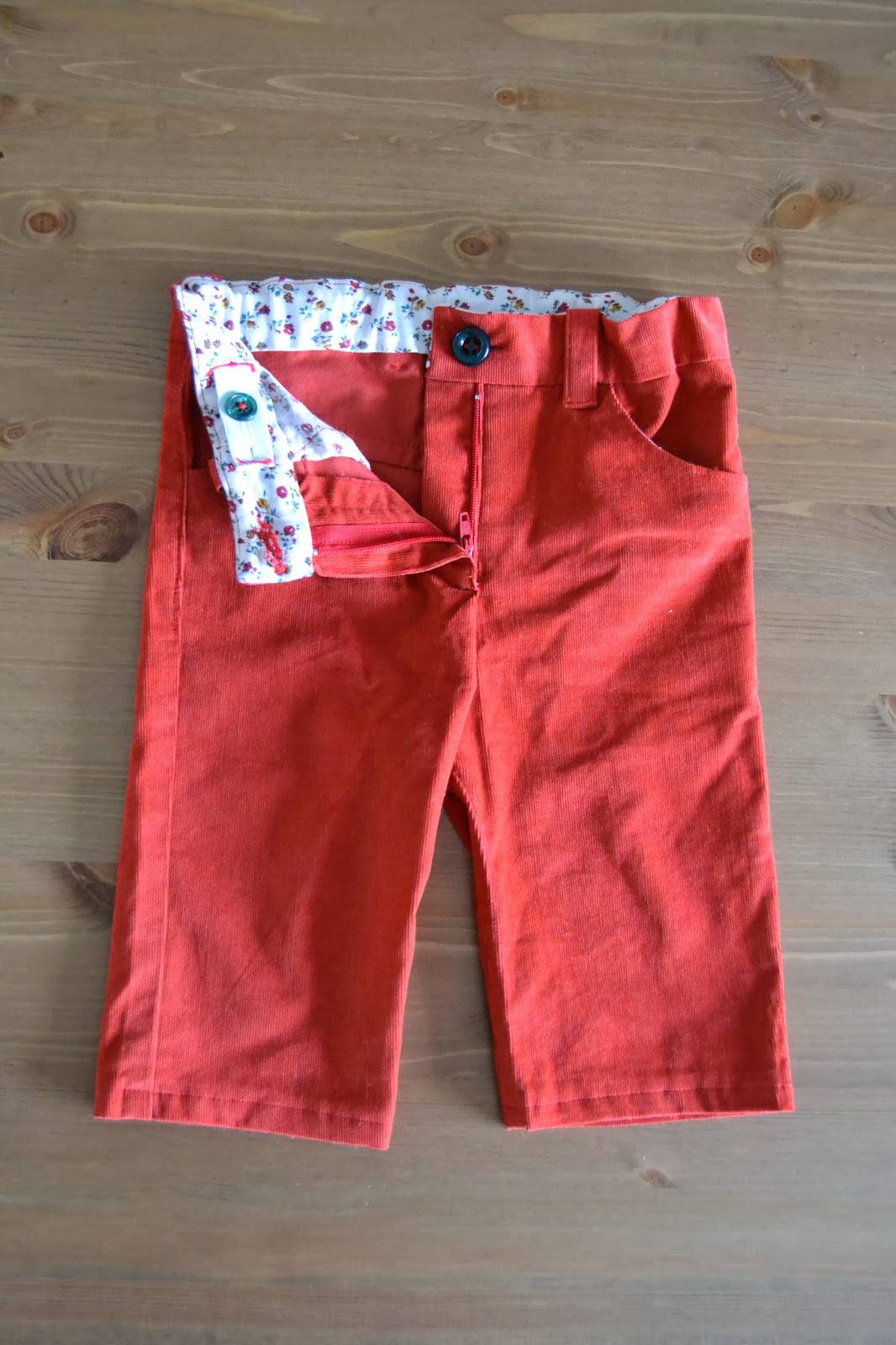 April found a wonderful herringbone stretch denim for her son's jeans. You can read more here on her blog, Modern Handmade.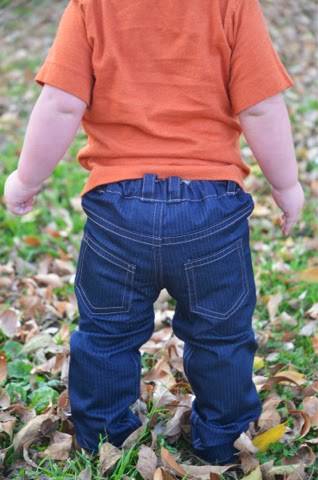 Erin from Crafty Biggers managed to convince her daughter to stop wearing lounge pants with this rock star pair. She even co-ordinated the button with the top.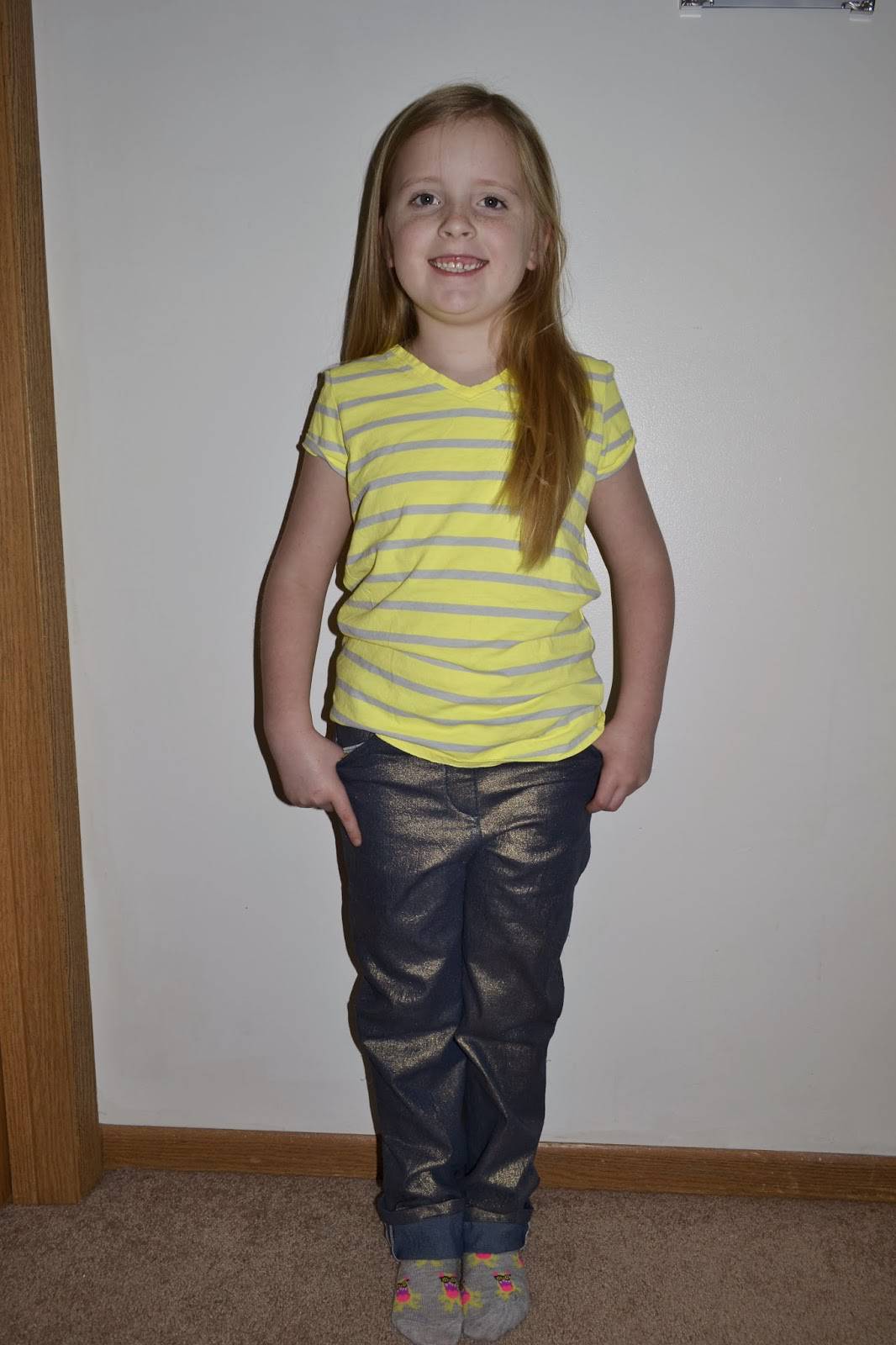 Amy of Friends Stitched Together has made 7 pairs already! I would love to get hold of some of this amazing fabric that she used for her first pair. You can read more here and find all her other skinny jeans posts here!.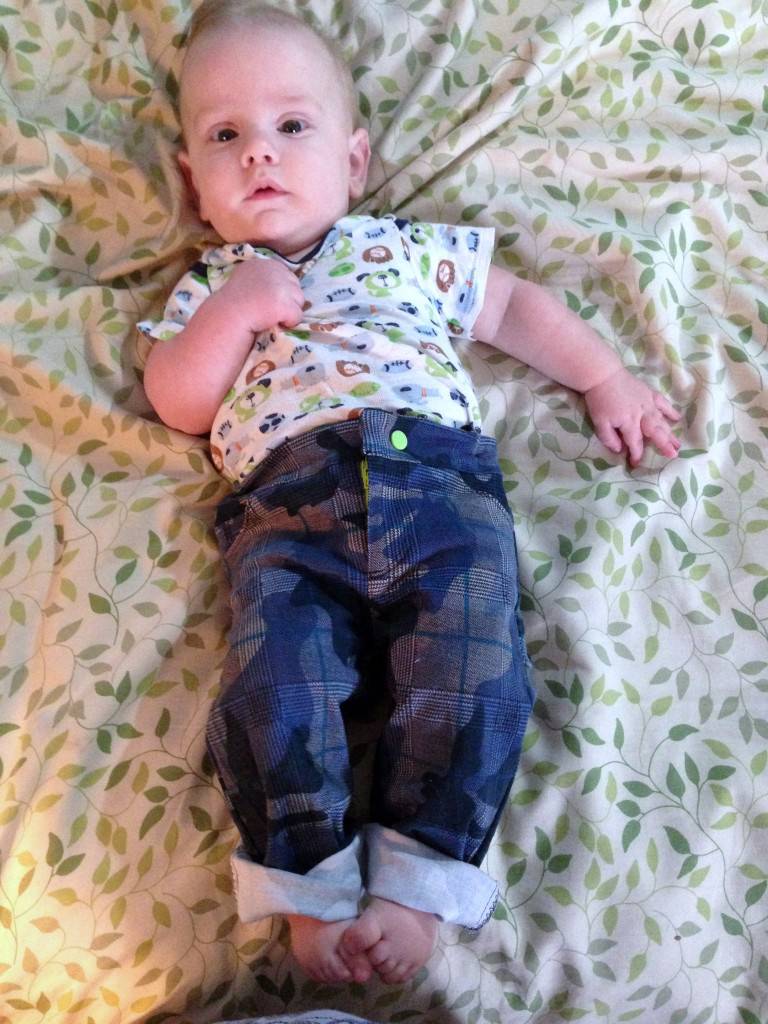 Magda from House of Estrela made this cute pair for her nephew as part of her PR&P sew along for the 'Let's Go To The Movies' theme.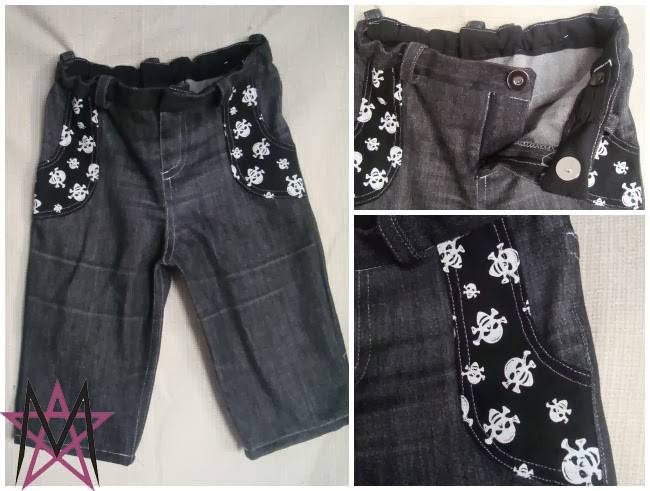 Huisje boompje boefje already won the sew along for the free 2T version of the skinny jeans. I love how she dresses her boys and check out her son's posing in the post.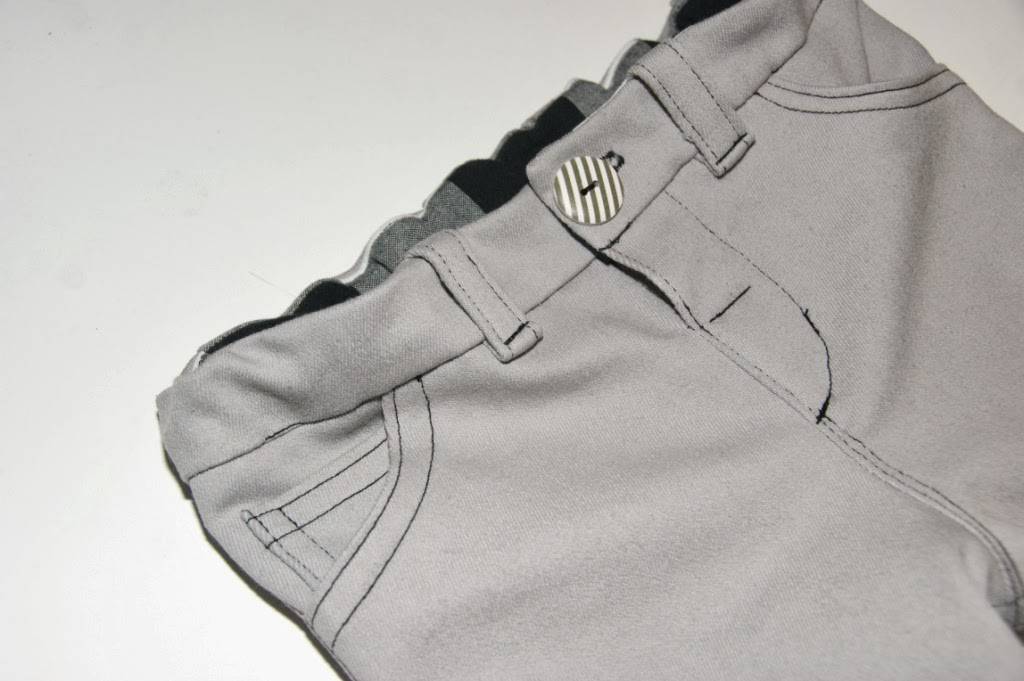 Linda of Sew Happily Ever After found some adorable heart denim for her pair, which she blogged about here. These will be perfect for Valentine's Day!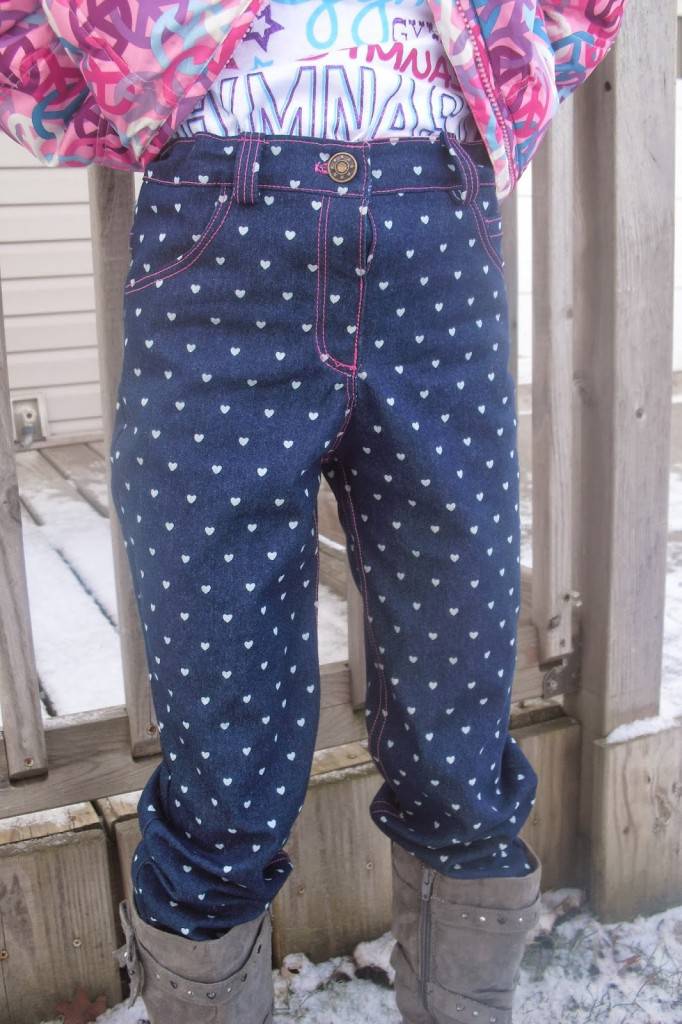 Diana from La Modista de Atenea has made two amazing pairs for her daughter, which you can read about here and here. Isn't she cute?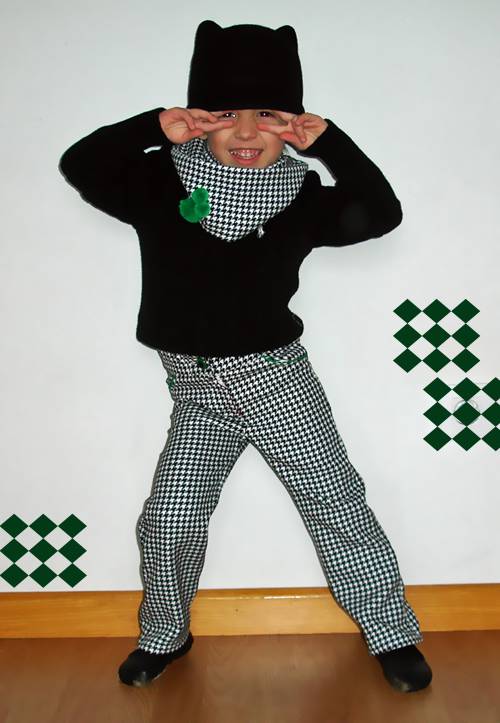 Candy made her little guy a pair. He's wearing them over cloth nappies in this photo.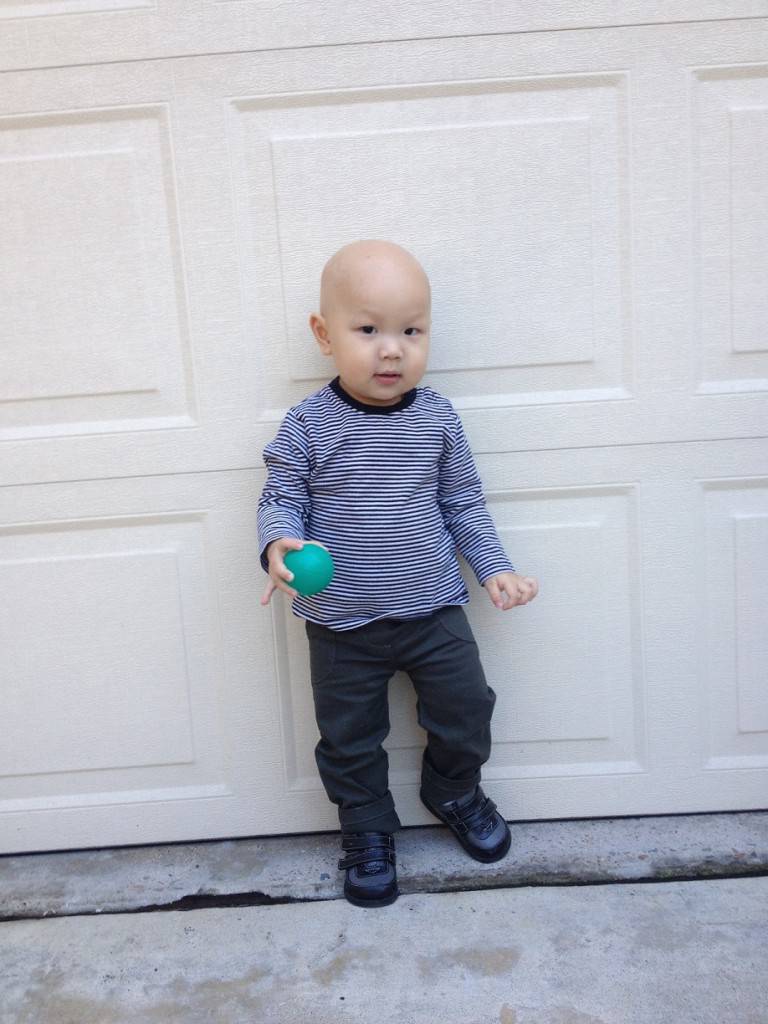 Jennifer shows how cool they look in red denim, as modelled by her adorable son.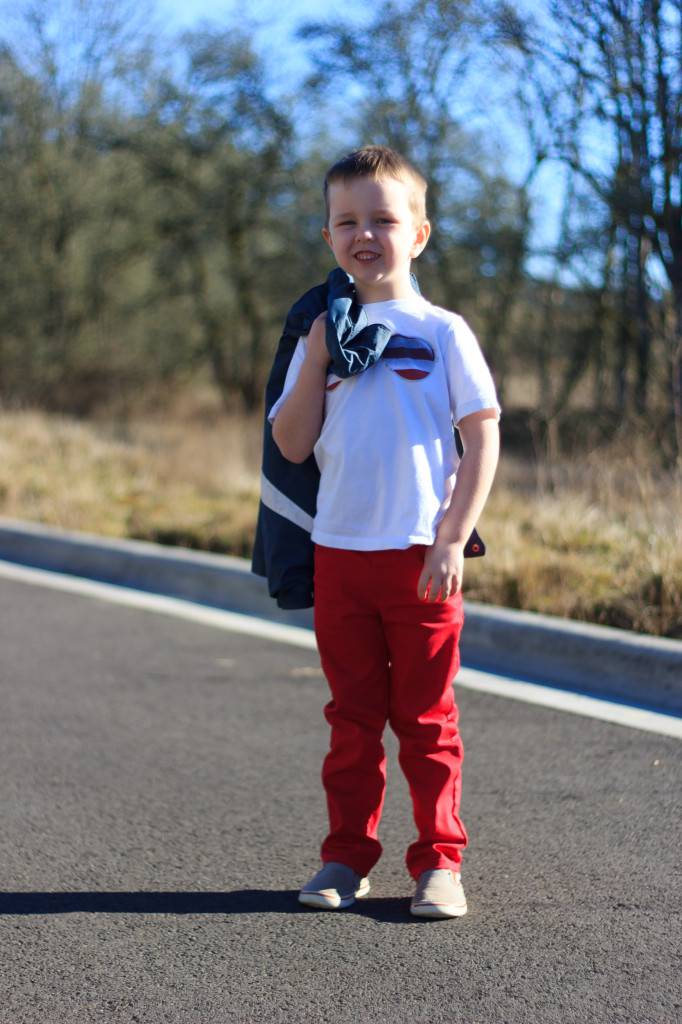 Alison from Lollygarden made a great feature of the pockets by using a contrast fabric. I love the gorgeous blue colour of these shorts!
Theresa tested one of the baby sizes. She wrote about them on her blog, Grammie's Dolls.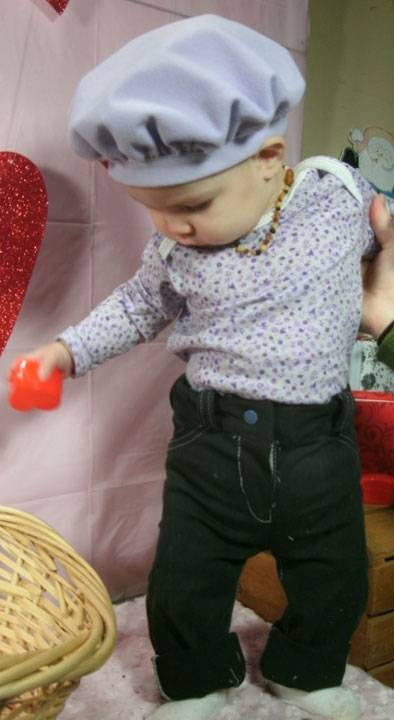 Erica from Lollipops & Paisley made this amazing pair, with perfect topstitching, for her son. She wrote about them here.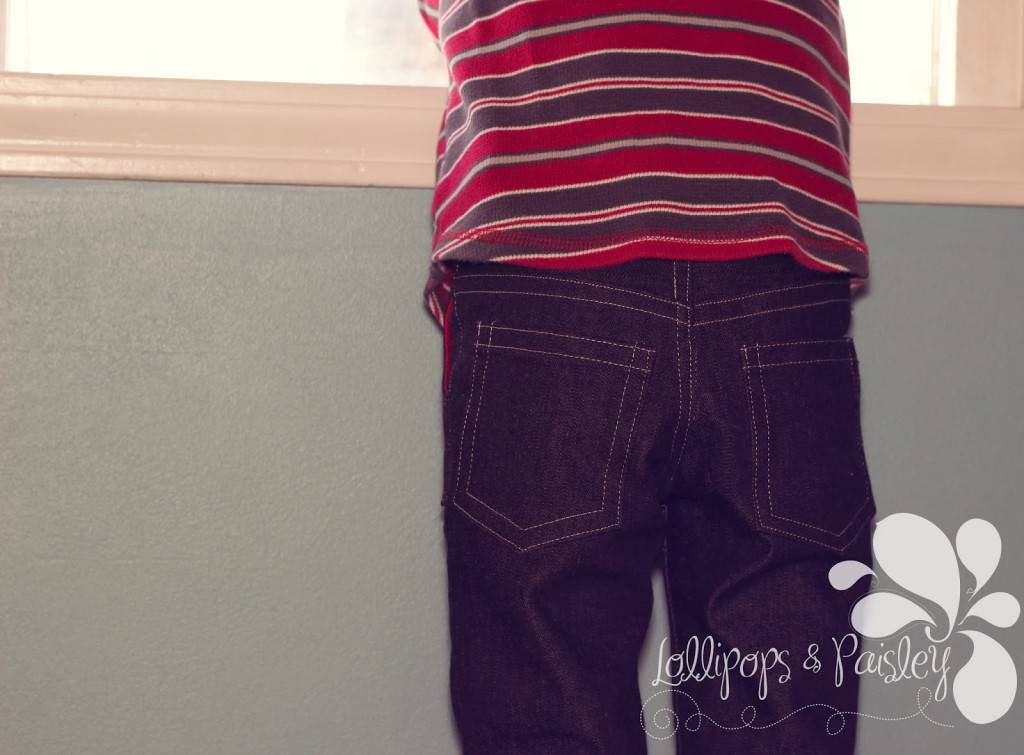 Tasha of I Seamstressed made some for her baby boy. He looks sooooo cute in his shorts!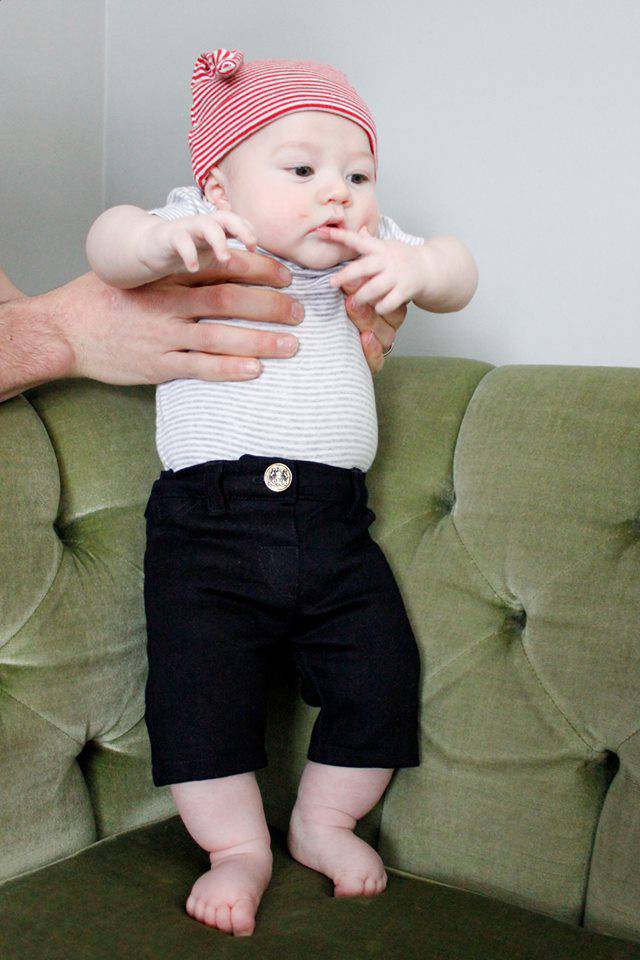 I would like to say a huge thank you to these ladies and all of my other testers.
If you've made any Small Fry Skinny Jeans yourself then don't forget to add your photos to the Titchy Threads Flickr group. I've got a pattern tour arranged for March and can't wait to reveal the amazing line up soon.