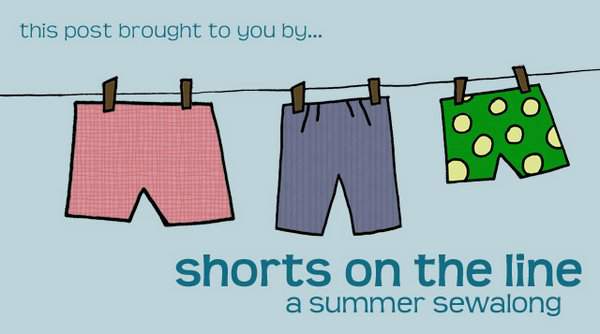 I am joining the amazing line-up for the 'Shorts on the Line' summer sewalong today. As soon as I was invited to take part I knew what I wanted to make – shorts just like Mouk's.
Around the World with Mouk has been Rowan's favourite book for several months now. Mouk is a cute little bear who sets off on an adventure and travels the world. It isn't really a story with a beginning and an end, more a diary of Mouk's travels, but there is so much detail in the illustrations that we spot something new with almost every read. It has also been made into an animated TV series. So here are the shorts on a line…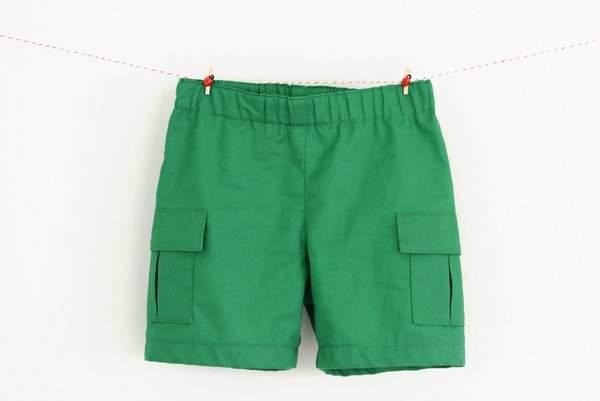 I jumped at the chance to review the Parsley Pants pattern from Made by Rae, as I knew it would be perfect to turn into Mouk's shorts. As I expected the pattern is fantastic – so well thought out and simple to follow, with helpful illustrations and so many options – two different waistbands, two different pockets, pintucks and knee pads. It covers ages 2 to 10 so I expect to get a lot of use out of the pattern for many more years. I made one of the simplest combinations with full elasticated waist and box-pleat pockets. The shorts option isn't included in the pattern but it's really simple to do and Rae wrote a tutorial for it here. I would recommend when you do this that you flare the section of the pattern beneath the hemline outwards, or inwards depending on where you cut it off. You want the width of the bottom 1/4″ to equal the width higher up the shorts where it will end up when it is folded inside the shorts. This will prevent bunching when you do sew the hem.
The diagram above gives a quick illustration of this and is more obvious at the back of the leg (on the right). The orange line is the finished hemline and the green line will first be folded over 1/4″ and then folded over into the shorts. It will then meet the blue line, where the hem will be sewn. Refer to Rae's tutorial to see why the hemline isn't just horizontal for shorts.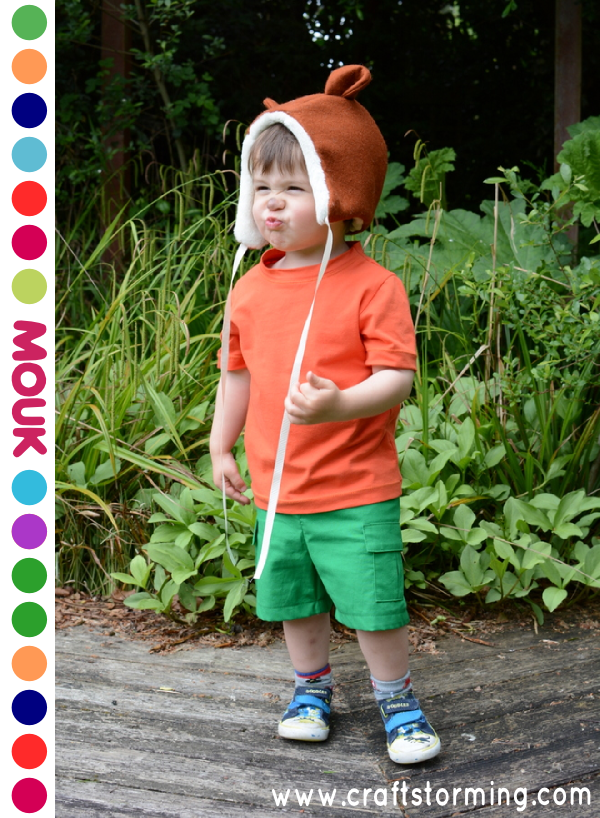 Based on the measurement chart I made the 3T for Rowan and they fit perfectly. It is lovely to see him wearing a pair of shorts that fit properly as all of his other shorts are handed down from Casper and are too long on him. The pockets are a fun addition and a necessity for any traveller.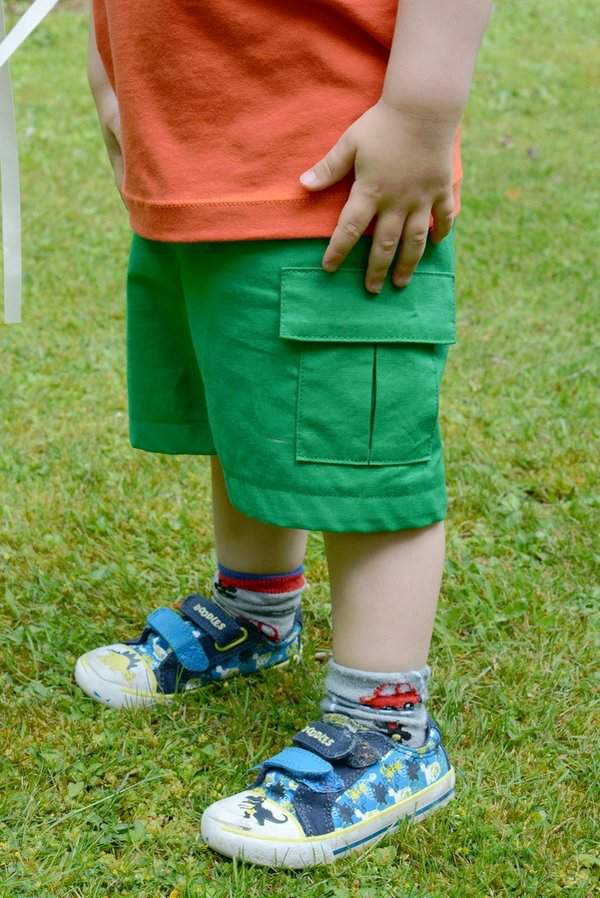 Of course I couldn't just stop at the shorts. I used the Banyan Tee pattern from Figgy's and the 'Cozy Winter Hood' from the Oliver + S book 'Little Things to Sew' to complete the whole outfit. I wouldn't have chosen to combine bottle green and orange before but I love the combination now. For the T-shirt I used the 18 month size and increased the length a bit by comparing the pattern piece to a T-shirt that fits him well. I really like this pattern and have used it before. The hood is another thing I've wanted to make for ages and was so fun to sew. My children have quite large heads (as does Mouk) so I made a medium. With a different lining this would probably be a bit too big for Rowan but with the bulk of the faux fur lining it is perfect. I am not sure faux fur was the best choice of fabric for the lining but it is so soft and will be lovely and cozy this winter.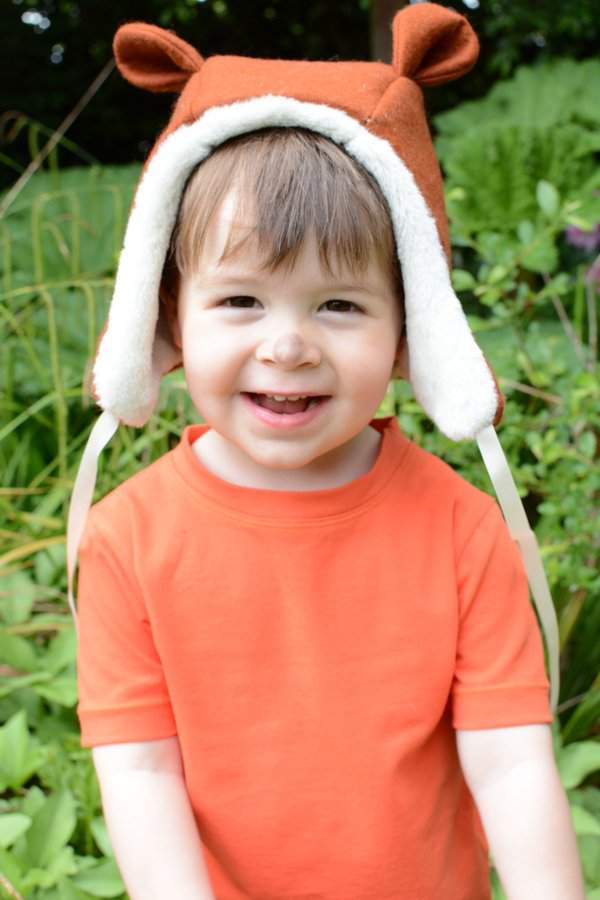 Fabrics;
Mouk visits a lot of exotic places on his travels and, courtesy of a trip to Legoland today, he got to visit a couple that aren't in the book – Kennedy Space Center and London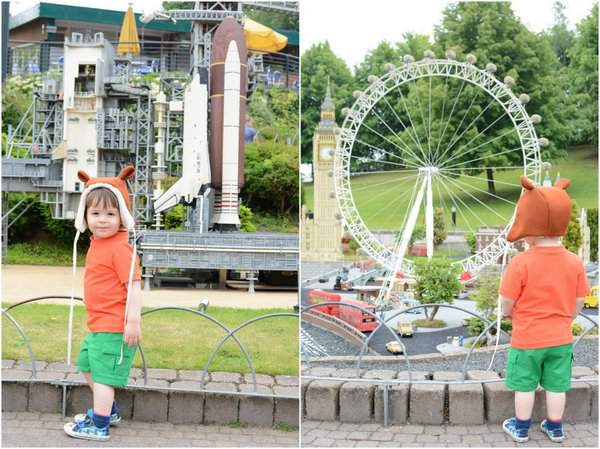 Then an exciting return back to Paris where his journey began. Just look at that excited face.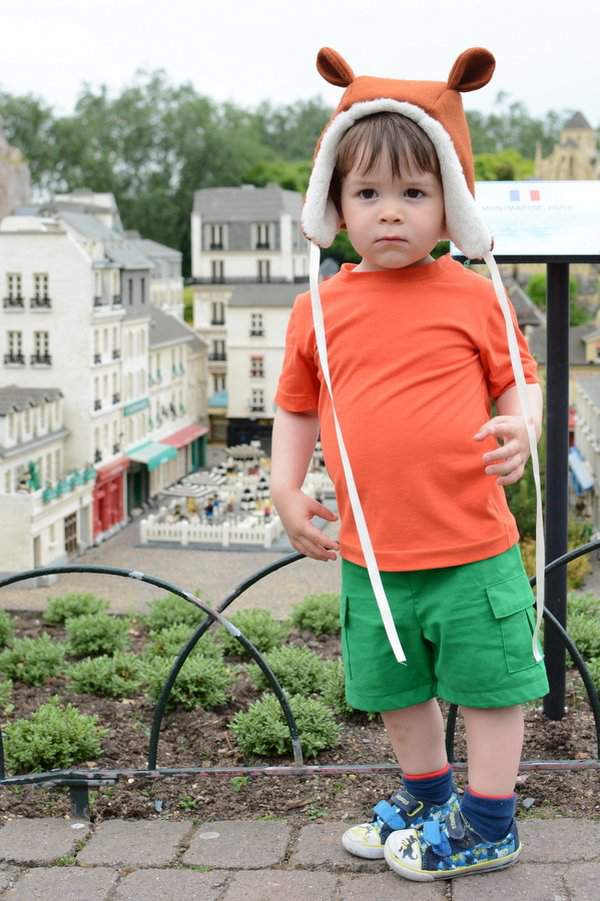 These shorts have been on my 'to do' list for quite a while now so thank you to Rachael and Carla for inviting me to take part and giving me the push to finally make them. I didn't know until after I'd finished sewing this outfit but, coincidentally, Katy of No Big Dill is kicking off Chapter 4 of 'Once Upon A Thread' today. I love this series and can't wait to see what the guests come up with this time.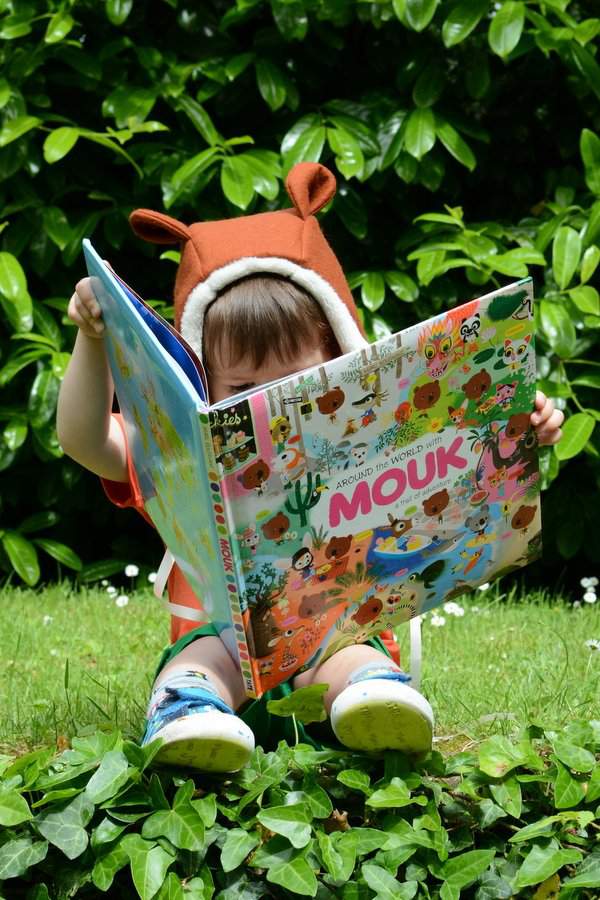 Make sure you check out all the other posts in the 'Shorts on the Line' series – there's no shortage of awesome shorts!
6/10 – Petit a Petit and Family and Shwin & Shwin
6/11 – Delia Creates and Buzzmills
6/12 – Cirque du Bebe and Sanae Ishida
6/13 – Fake It While You Make It and elsie marley
6/14 – No Big Dill and Max California and Designs by Sessa
6/17 – girl inspired and Casa Crafty
6/18 – Frances Suzanne and Caila Made
6/19 – Made by Rae and Craftstorming
6/20 – Noodlehead and emmyloubeedoo
6/21 – Siestas & Sewing and Made with Moxie
6/24 – imagine gnats and small + friendly
Also, make some shorts yourself! Rachael and Carla have lined up some amazing prizes so get sewing and add them to the Flickr group to be in with a chance to win!
This post is part of shorts on the line sewalong hosted by imagine gnats and small + friendly, sponsored by Jo-Ann, Pretty Prudent/Pellon®, and Hawthorne Threads.
Disclaimer: I received a copy of the Parsley Pants pattern by Made by Rae for free. All opinions are my own.