Hello! I'm making really good progress on my first pattern. I had an amazing group of testers and the final pattern should be available in the next week. I've spent a lot of time on this pattern and also learning all the skills I needed to be able to digitize it so I'm really excited to be so close to releasing it. So here are the details…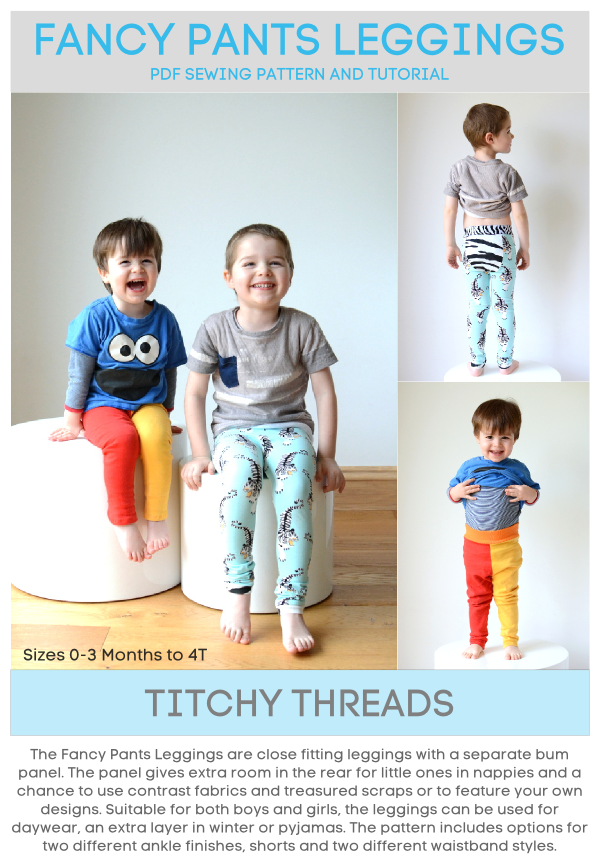 I've been sewing a lot of versions of these in the last few weeks. It was so fantastic to see some made by other people too. In the photos above Rowan's pair have a ribbing waistband and are hemmed. Here is a slightly odd back view that shows the perfect point at the bottom of the panel.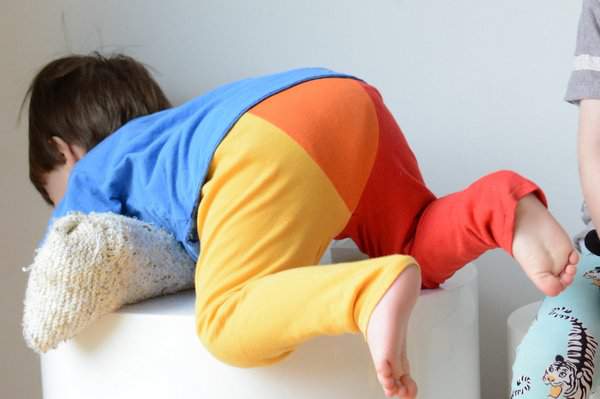 Casper's pair have an exposed elastic waistband. I got the amazing tiger fabric from Kitchycoo's shop and ordered the zebra print elastic from ruffle fabric, along with a few other colours. The zebra print jersey I used for the panel and cuffs can be found here.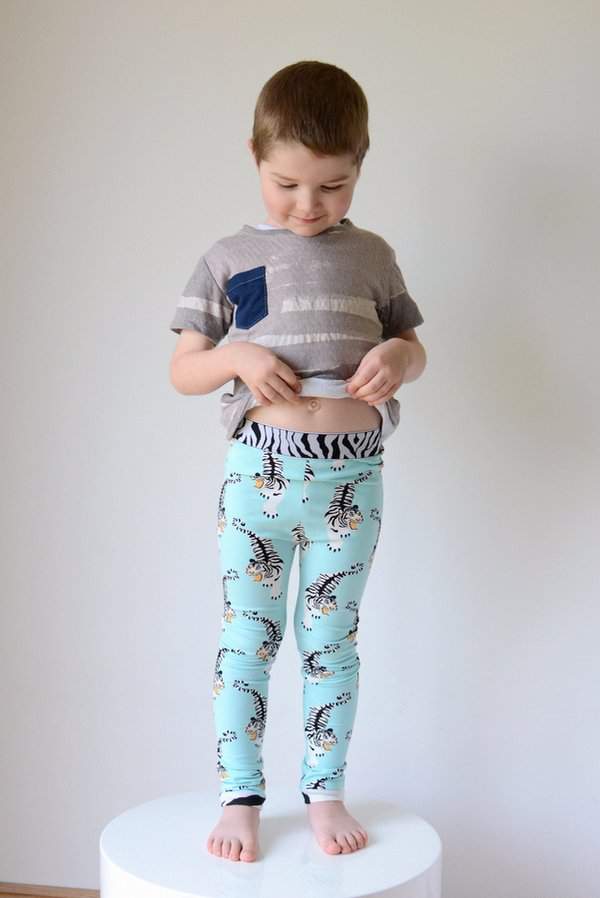 Casper and Rowan were so co-operative with their individual shots but got a bit silly when I was trying to photograph them together. Here are some of the shots I decided not to use, maybe you can see why…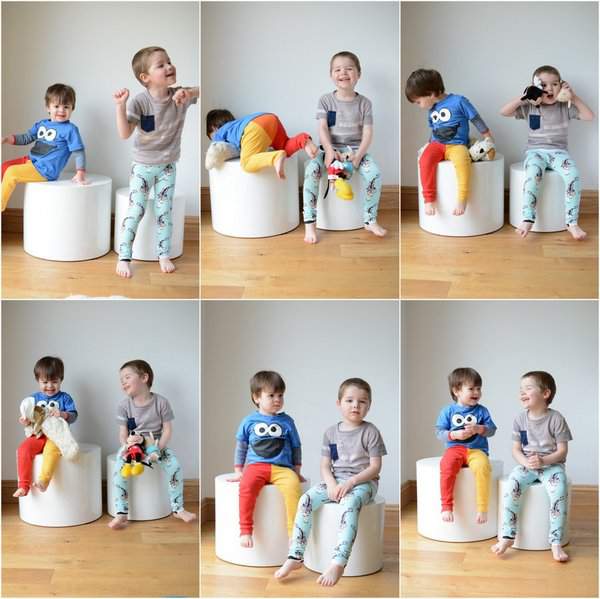 I'll let you know as soon as the pattern is available.
Also, it's Kid's Clothing Week next week and I really hope I'll be able to join in. I have a very long list of things I need or want to make, starting with several pairs of trousers for Casper who desperately needs some that reach his ankles. If you're at all interested in sewing children's clothes then head on over here to sign up. It's so motivating to know that there are hundreds of other people sewing along with you.