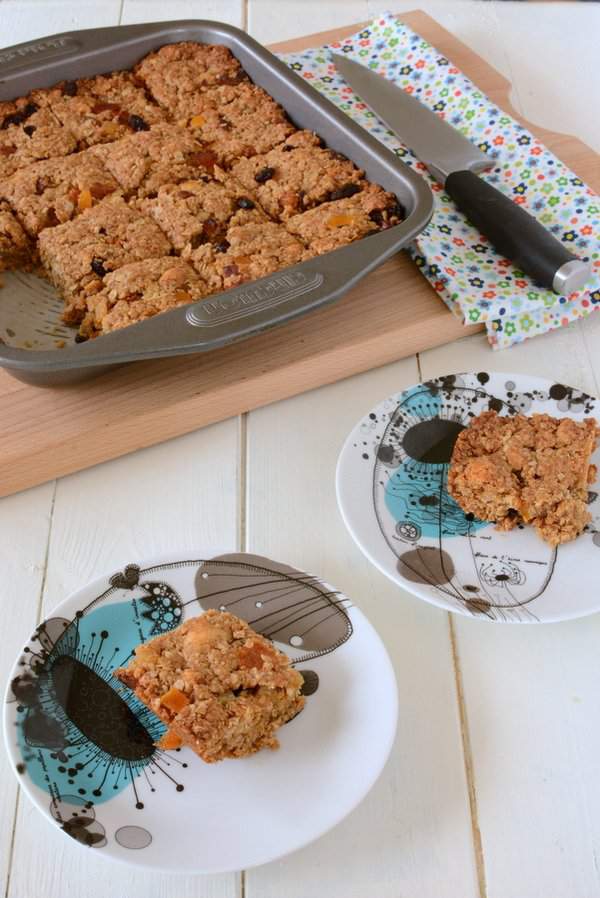 Flapjack is a relatively simple thing to bake but, until recently, I'd always had trouble producing any that didn't crumble and fall apart. These ones hold up beautiful though and make the perfect snack for my boys when we're going out. It turns out that the trick is to press the flapjack mix down into the pan before baking. It seems a bit obvious now but never occurred to me before.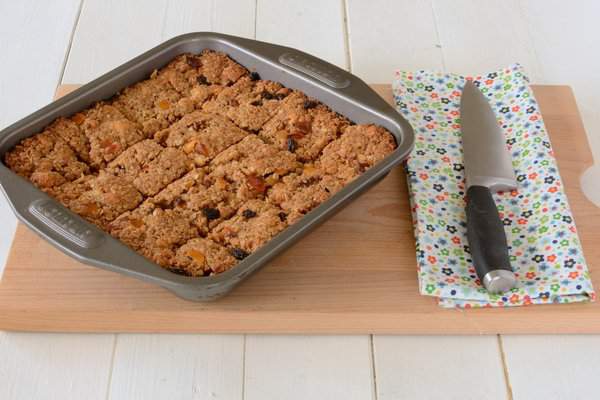 In addition to being quick and simple to make flapjack is also very versatile. Just start with the base of butter, sugar, syrup and oats and then add whatever takes your fancy. The idea for this batch evolved while I was in the middle of making it. Initially I was planning to add chocolate when, as I'm prone to do, I decided to throw in some chopped marzipan as well. After that my mind drifted to thoughts of Simnel cake and the chocolate was forgotten, for now at least. Another favourite combination of mine is cherry and coconut.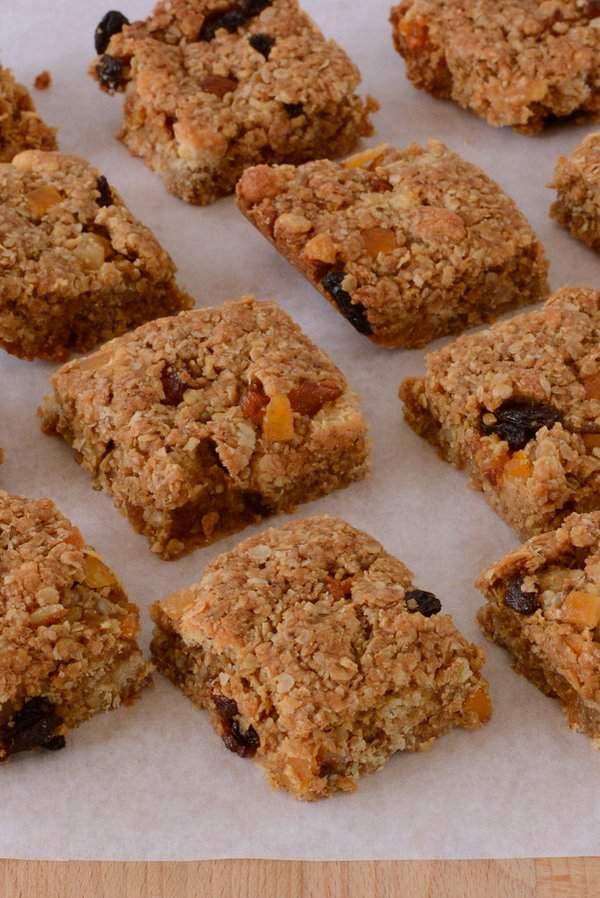 The oats and the addition of the dried fruit offsets some of the unhealthiness of the high sugar content, although the same cannot be said for the marzipan. One big advantage I found with this recipe is that it gives the weight of the golden syrup instead of stating a number of tablespoons that reach into double digits. It's impossible to remove all the syrup from the spoon anyway and by about six spoonfuls I've already lost count. This is so much more straightforward.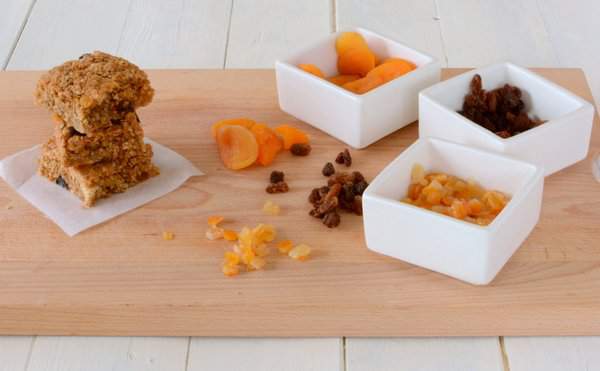 Simnel Flapjack (adapted from Lorraine Pascale's flapjacks)
Ingredients
175g unsalted butter
175g light brown muscovado sugar
175g golden syrup
350g rolled oats
60g chopped marzipan
60g raisins
60g chopped dried apricots
60g mixed peel
1½ tsp mixed spice
Zest of one lemon
Method
1. Preheat oven to 150°C (300°F) and line a 20cm (8″) square tin with baking paper.
2. Melt the butter in a medium saucepan and melt slowly. Once melted, use a pastry brush to coat the top of the baking paper with a little of the butter.
3. Add the sugar and syrup and heat on a low temperature until the sugar has dissolved.
4. Take off the heat and stir in the oats.
5. Allow the mix to cool a little before adding all of the other ingredients.
6. Pour into the tin and squash down – I used an offset palette knife but the back of a spoon would work too.
7. Bake for 30 minutes.
8. Remove from the oven and allow to cool for 15 minutes before slicing. Leave to cool fully before serving (if you can wait that long!).
Enjoy!