I am so happy to be kicking of the Fancy Pants Leggings Pattern Tour with my very good friend Abby of Things for Boys.
Abby is full of talents including sewing, knitting, baking and even stop motion animation (take a look, it's really cool). She is also the most organised person I know. I think she could do anything if she put her mind to it. Don't be fooled by her blog name either – there are plenty of things for women too and she shares so many great tips and tutorials. Here is a photo of one of my favourite things she made recently – a Peter Rabbit Jacket – isn't it perfect?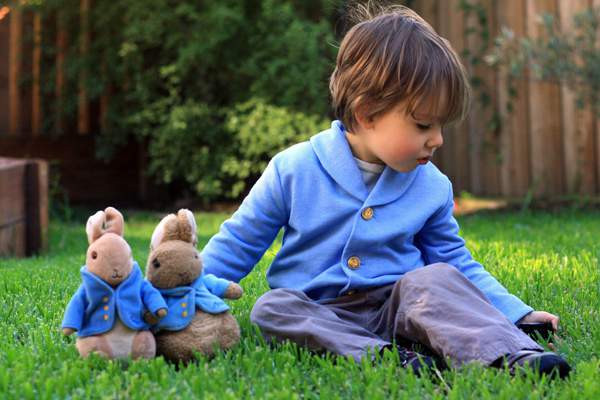 Head on over here to see what Abby did with my pattern.