Today's guest is Stef from girl. Inspired. and she shares my passion for both sewing and baking.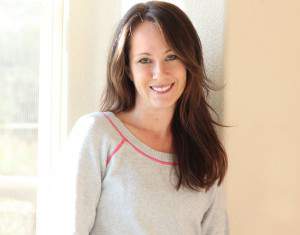 I first noticed Stef's beautiful sewing during season 3 of Project Run & Play.  How lovely is the Tea Time Signature Dress that she created for the final week? I'd also love to try these flower ribbons if I ever sew for a girl. When I visited her blog I was really pleased to discover that she is just as talented at making sweets and cakes too, like these realistic toadstool cupcakes and a stunning collection of ruffled cakes. She has brought us another gorgeous ruffled creation today.  
***
Hi there!  I'm Stef and I blog at girl. Inspired.  I was so excited when Laura told me about her plans to host the Sew Yummy series.  Sewing and Baking – two of my favorite things to play!!  I really racked my brain to come up with a baking project that was "sew inspired;" it was so much harder to come up with something than I thought it would be – I settled on replicating a sweet version of my latest sewing obsession – pretty pillows!
Creating this little glass slipper pillow was a cinch.
I sliced the puffed tops off of two cake layers and slapped the flat sides together.  Then, I cut the cake into a square and round down the edges around the perimeter.  I frosted a crumb coating with yummy pink buttercream and popped it in the freezer to harden.
Then, I frosted the cake as smooth as I could with more buttercream and added a ruffled edge around the rim, just like a ruffle in the seam of a pillow.  I piped a dashed line in a quilt-like pattern across the top to look like stitching, but I'm not sure that my hand was steady enough for supreme results.  Haha! I plopped a little decorative shoe on top to complete the look.  Isn't that fun?
Thank you so much for letting me participate in your fun series, Laura.  I hope you'll come visit me over at girl. Inspired. – plenty more pink pillows and ruffly frosting over there these days!
***
What a fun idea Stef. This would be perfect at a little girl's tea party. Thanks so much for sharing this with us today.
Don't forget that the fabric giveaway from The Village Haberdashery is still open here.