There are only two more days left of the tour – I hope you've all been enjoying it as much as I have. Today we have Ros of Sew Delicious, my co-conspirator in the recent 'Things for Baby Boys' Virtual Baby Shower. As you'd expect from her blog name Ros shares a mix of sewing projects and tempting recipes. I think this salad followed by this cheesecake would make a perfectly delicious balanced meal. Ros sews a lot of clothes for her two gorgeous girls as well as accessories.
There are so many amazing tutorials that you could be kept busy for days. You'll also find some very useful sewing tips. I would love to make one of these quilted sewing machine covers and I love the colour scheme Ros chose.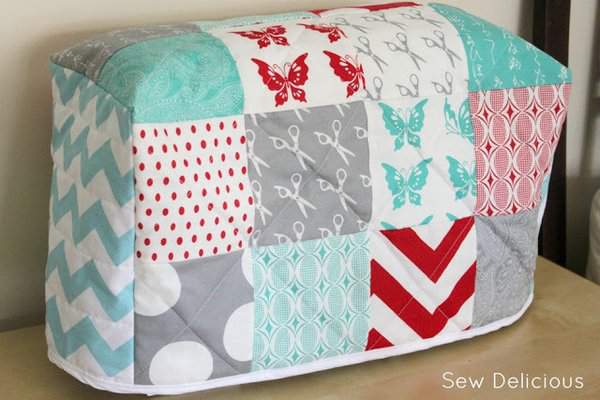 The leggings Ros made show that you can take some dull T-shirts and turn them into some pretty cool Fancy Pants Leggings. You can see them here and Ros is also hosting a giveaway to win a copy of the pattern.