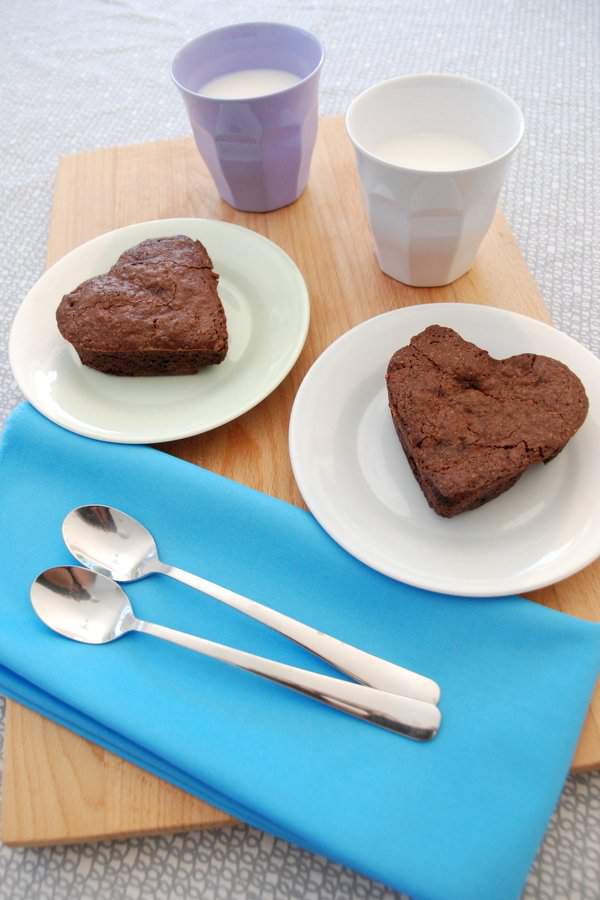 I love brownies – if they're ever on the dessert menu at a restaurant it's unlikely that I'll give any of the other options a second glance. For some reason though I am normally disappointed with home baked brownies, until now that is. The previous brownies were still good, it wasn't that I had any trouble polishing them off, they just weren't the ultimate rich, fudgy, dark chocolate brownie that I knew was possible. After a long, hard search I think I have now found that ultimate recipe. This recipe is from 'Baked: New Frontiers in Baking' by Matt Lewis and Renato Poliafito. It came out in 2008 so I'm quite late to try the Baked Brownies but I think I'll be making up for that. They also have a second book – 'Baked Explorations: Classic American Desserts Reinvented' and have just released their third. I'd love to own all three but I have a self imposed ban on new baking books at the moment as my collection is slightly out of control. Nothing that can't be solved with a few extra shelves though.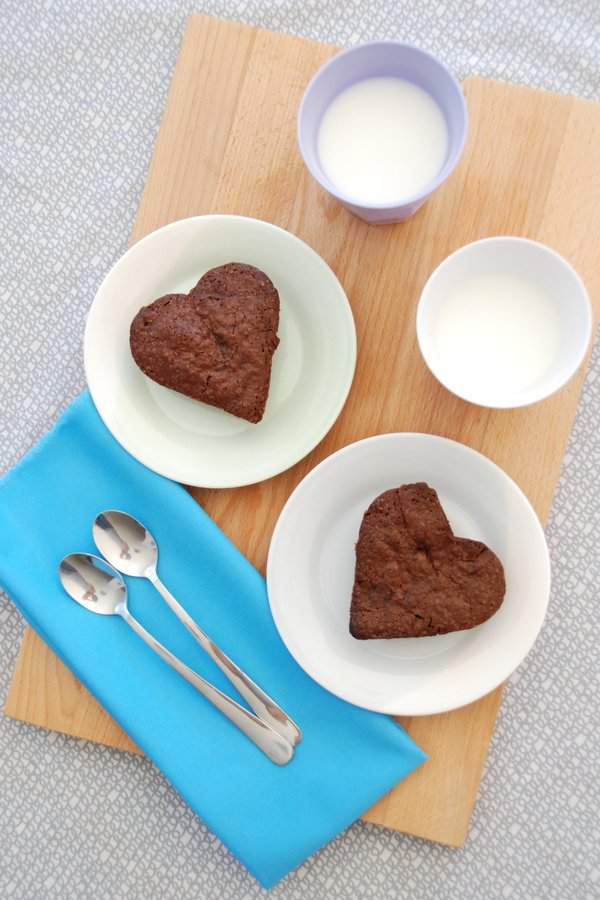 Their brownie recipe comes with quite lofty claims. It is one of Oprah's favourites and has won numerous awards while several food bloggers have raved about it. Could it really be that good? I was dubious but it really is. Even Mr T is looking forward to the next batch and he's not normally that bothered about sweet things.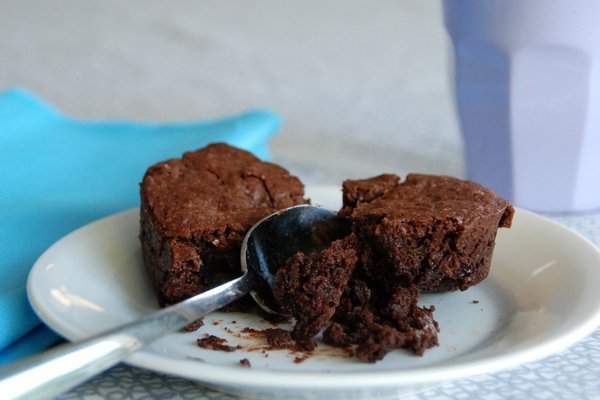 I found these brownies were at their best two days after I'd made them. If you can resist eating the whole batch then you will find they become a bit fudgier with a stronger chocolate flavour. Before that I found them ever so slightly too sweet and after that the top lost its crispness. It's difficult to wait I know but definitely worth it.
Recipe – adapted from 'Baked: New Frontiers in Baking'
I have converted the recipe into metric measurements, for those of you who are as unfamiliar with cups and sticks as I am.
Ingredients
190g plain flour
1 teaspoon salt
2 tablespoons dark unsweetened cocoa powder
310g dark chocolate
226g unsalted butter, cut into 1 inch pieces
1 teaspoon instant espresso powder
300g granulated sugar
110g light brown sugar
5 large eggs, at room temperature
2 teaspoons vanilla extract
150g raspberries (optional)
Method
1. Preheat the over to 175°C (350°F). Butter the sides and bottom of a 23cm x 33cm baking pan (approx.).
2. In a medium bowl whisk the flour, salt and cocoa powder together.
3. Put the chocolate, butter and espresso powder in a large bowl and place over saucement of simmering water. Stir occasionally until the chocolate and butter are completely melted. Take off the heat and add the sugars, whisking until fully combined.
4. Add 3 eggs to the chocolate mixture and whisk until combined. Repeat with the remaining 2 eggs.
5. Add the vanilla and stir until combined. Don't overbeat the batter here or your brownies will be cakey.
6. Sprinkle the flour mixture over the chocolate mixture. Also add the raspberries if you're includng them. Using a spatula fold it into the chocolate until only a little bit of the flour mixture is visible.
7. Pour the batter into the pan, smooth the top and place in the preheated oven. Bake for 30 minutes, or until a toothpick inserts into the pick comes out with just a few moist crumbs attached.
8. Let the brownies cool completely. If you have the willpower cover tightly with clingfilm and serve in 2 days. Otherwise, serve straightaway.
Enjoy!