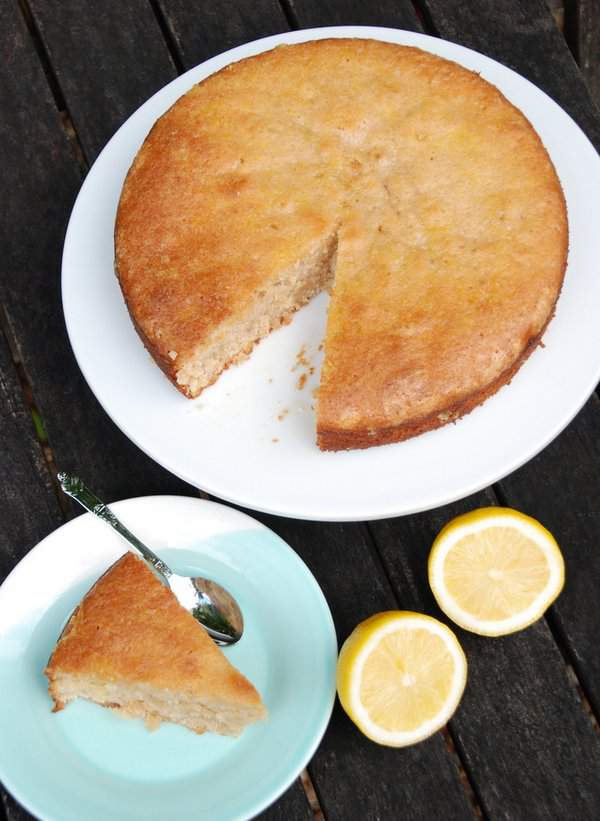 I first came across this recipe a few years ago and it's my fallback recipe when I need a dairy or gluten free option. I think it tastes like lemon marzipan although the eggs ensure the texture is much lighter than marzipan. You can use other citrus fruits too – I've made lime and orange versions and they're all delicious. I'd love to make one with some yuzu as it's become one of my favourite flavours for chocolate truffles but at the moment the fruit is not easy to get hold of in England.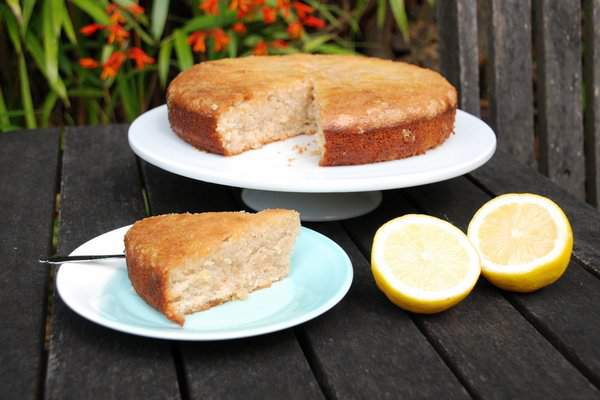 It's a fairly simple recipe with only a few ingredients. A stand mixer does help but it's not essential. After the cake has cooled you drizzle over a lemon sugar syrup to enhance the flavour.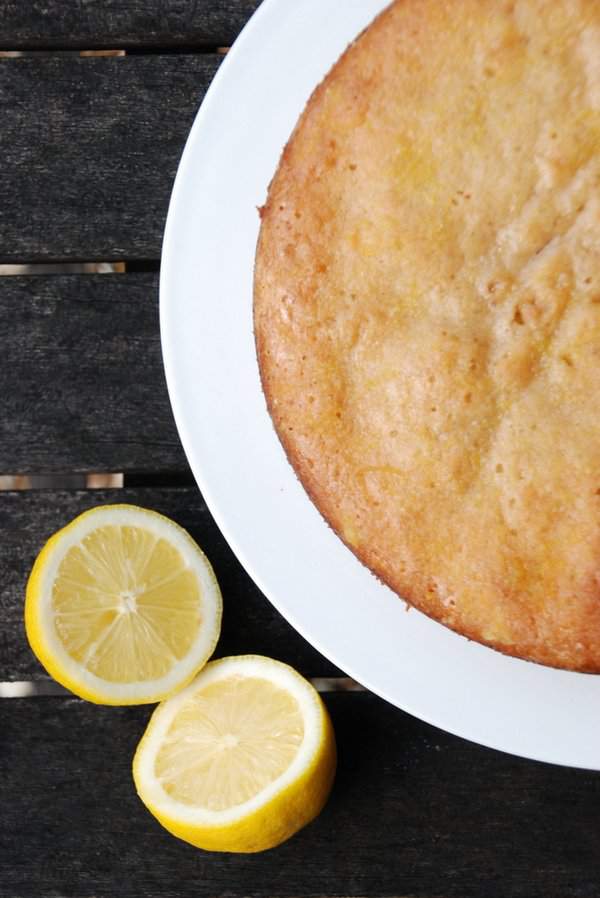 It was a popular option last weekend at my in-law's birthday BBQ. They share the same birthday although they are different ages. My mother-in-law doesn't eat dairy products so I make this for them every year. Here is Casper enjoying his slice.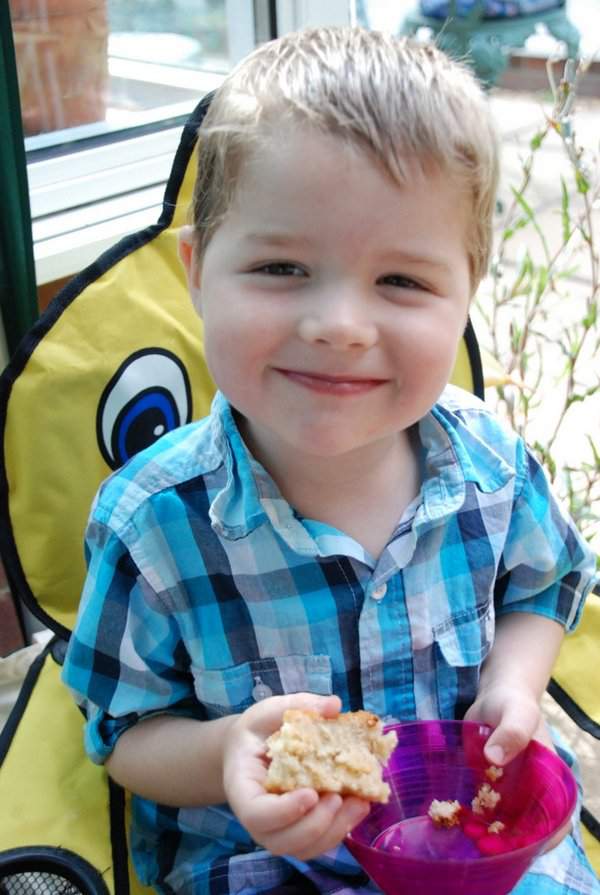 I used the recipe from the Waitrose website. You can find it here but I'm adding it to this post just in case Waitrose ever remove it from their website. I have doubled the quantities of the lemon syrup.
Recipe
Ingredients
300g ground almonds
4 medium eggs, separated
250g caster sugar
Grated zest of 1 unwaxed lemon and 1 tbsp juice
1 tsp ground cinnamon
For the Lemon Syrup:
50g caster sugar
Pared and thinly sliced zest and juice of 2 unwaxed lemon
Method
1. Preheat the oven to 160°C, gas mark 3. Grease a 20cm-round loose-bottomed cake tin and line the base with baking paper.
2. Place the egg yolks, sugar, lemon zest and juice in a large bowl and whisk with an electric or hand whisk until the mixture becomes thick, creamy and pale. Mix in the almonds and cinnamon.
4. Place the egg whites in a clean, dry bowl and whisk until they form stiff peaks. Lightly fold 2 tablespoons of the egg white into the almond mixture to loosen it slightly, then gently fold in the remaining egg white, until the mixture is thoroughly combined.
5. Pour it into the tin and bake for 45 minutes, or until a skewer comes out clean. Leave to cool in the tin.
6. Reserve some zest for decoration. To make the syrup, place the zest and juice, sugar and 2 tablespoons of cold water in a small saucepan. Heat gently until the sugar has dissolved. Spoon the warm syrup over the top of the torte.
Eat and enjoy!