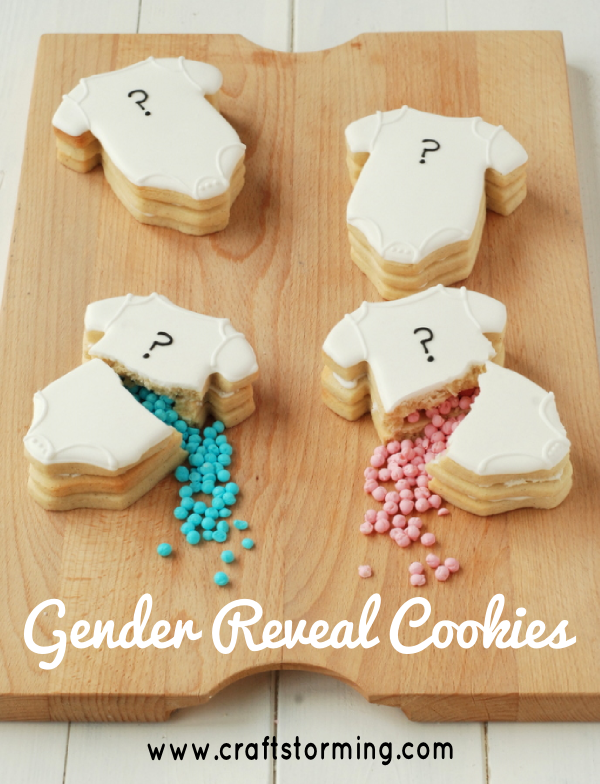 Several months ago I was contacted by Cake Central Magazine and asked to make some cookie suitable for a baby shower. After having so much fun making these pinata cookie inspired Christmas cookies I immediately thought of this idea for gender reveal cookies. I am excited to finally be able to share the full tutorial with you today, as featured in the June 2013 (Volume 4, Issue 6) issue of Cake Central Magazine.
Supplies
Baking sheets
Onesie cookie cutter or template
Parchment paper
Paste food coloring
Piping tip
Royal icing
Sharp knife
Sprinkles or candies in blue or pink
Sugar Cookie Recipe
1, Roll out cookie dough to around ¼-inch thickness. Cut out the cookies and place on the cookie sheets. Your final number of cut-out cookies should be a multiple of three.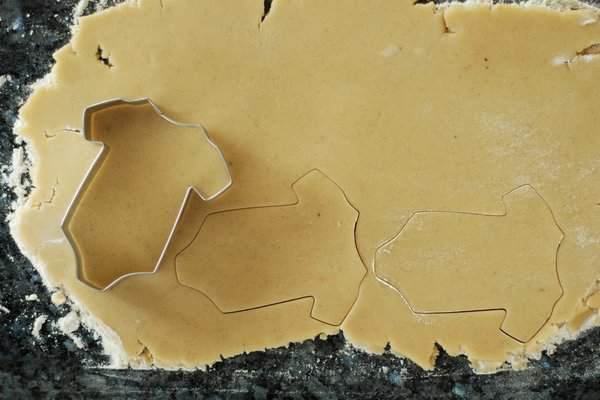 2, Chill dough in the freezer for 10 minutes or in the fridge for at least an hour.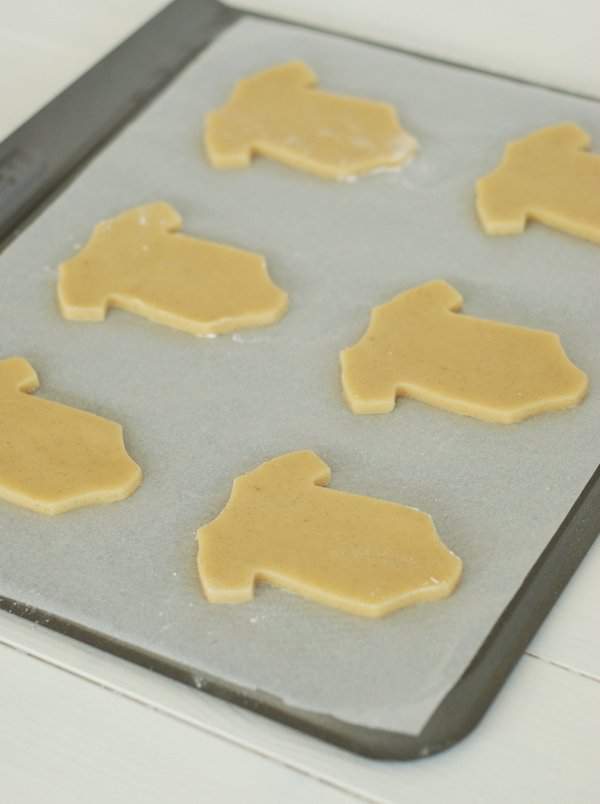 3, Bake according to your recipe or until just lightly brown on the edges. Take out of the oven and let sit for a few minutes. Separate your batch into thirds. For a third of the cookies, use a sharp knife to cut out the middle of the cookies while they are still warm. Let cool.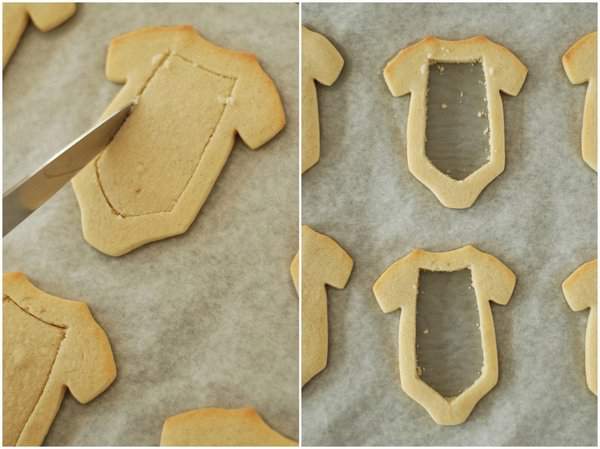 4, Prepare royal icing. Aim for a slightly thinner consistency than is used for outline icing; when you cut through icing with a knife, the line left should disappear in 12 seconds. You will use this icing for both outlining and filling. This method provides a more seamless finish and is less hassle.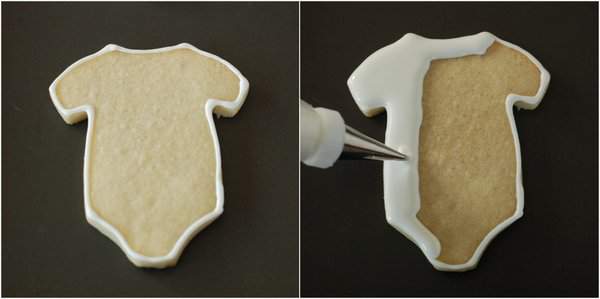 5. Take another third of the batch. These will be your top cookies. Pipe the outline of each cookie, then immediately flood the middle with royal icing. Let dry.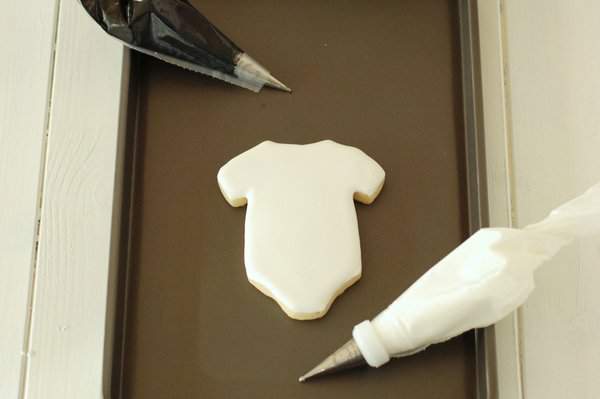 6. While the top cookies are drying, prepare a batch of stiff royal icing and return to the rest of the batch to glue the other 2 layers together. Your bottom cookies will be those left in the final third of the batch. For each cookie, pipe stiff royal icing onto the underneath of cut-out cookie and carefully place on top of bottom cookie. Leave to dry.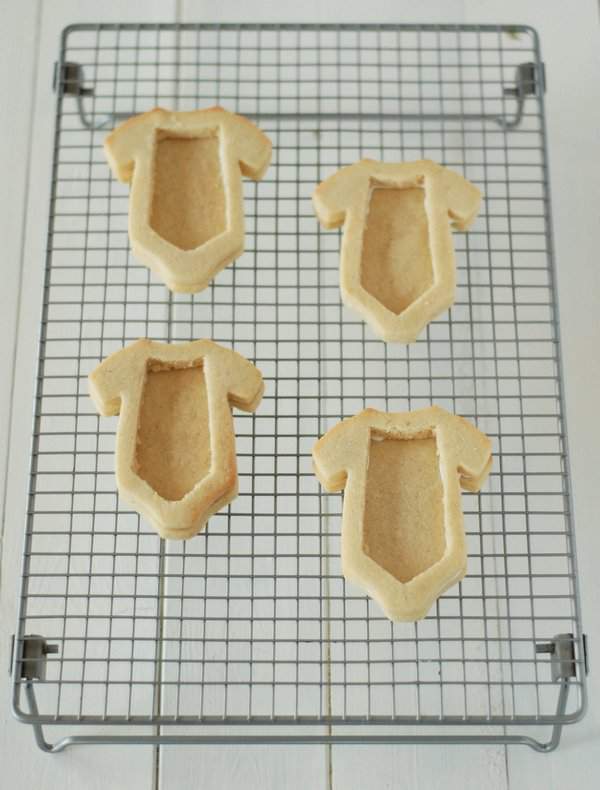 7. Fill the cookies with candy or sprinkles until level with edges of cookie.
8. If desired, add any extra details to the decorated top cookie, like a question mark and seams for the onesie, as shown here. Let dry.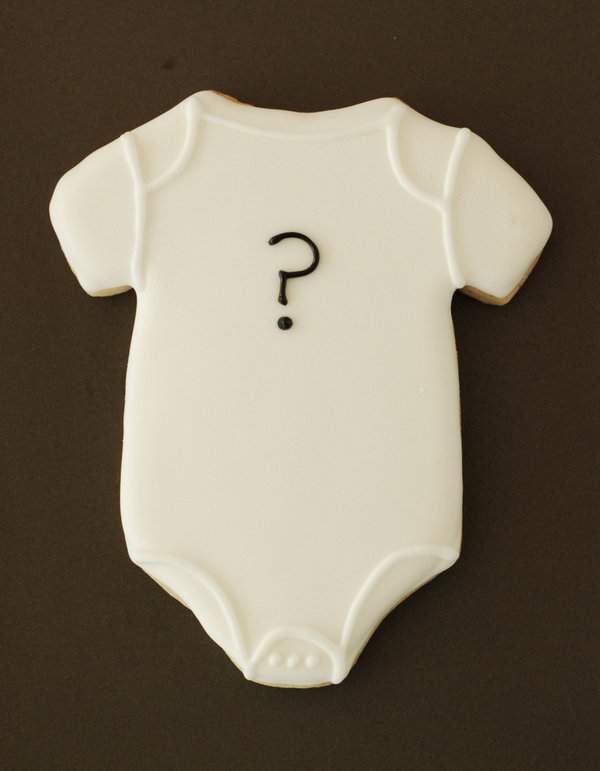 9. Now, glue the top cookie to the other layers. Pipe stiff royal icing around the edges of each middle cookie. Place the decorated top cookie on top. Let dry.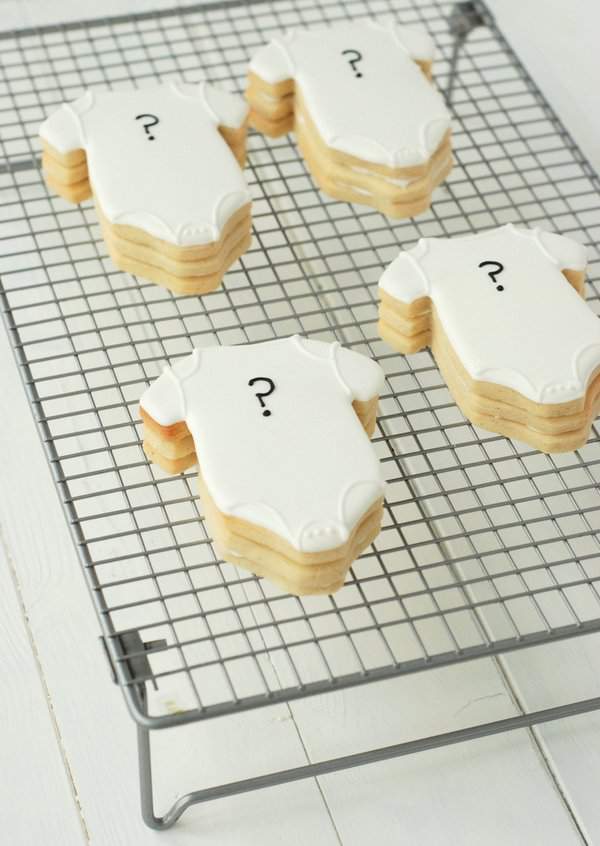 Serve the cookies and make sure everyone opens them at the same time!