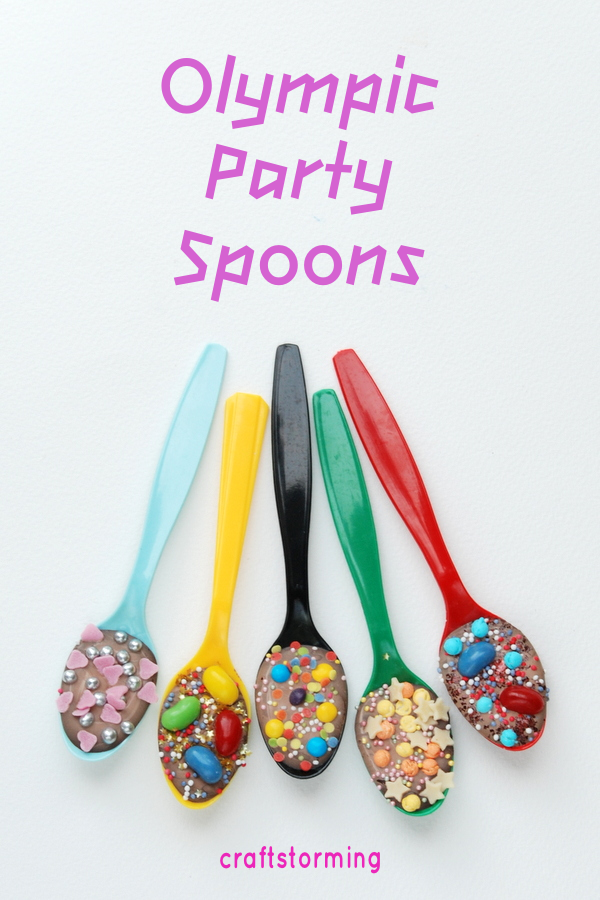 My family and I spent the opening weekend of the Olympics in London. We didn't manage to get tickets to any of the events but were able to take in both the men and women's cycling road race and had a lot of fun soaking up the atmosphere. I returned home full of ideas of things to make and this one was top of the list along with embellishing our toy Tower Bridge with the Olympic rings.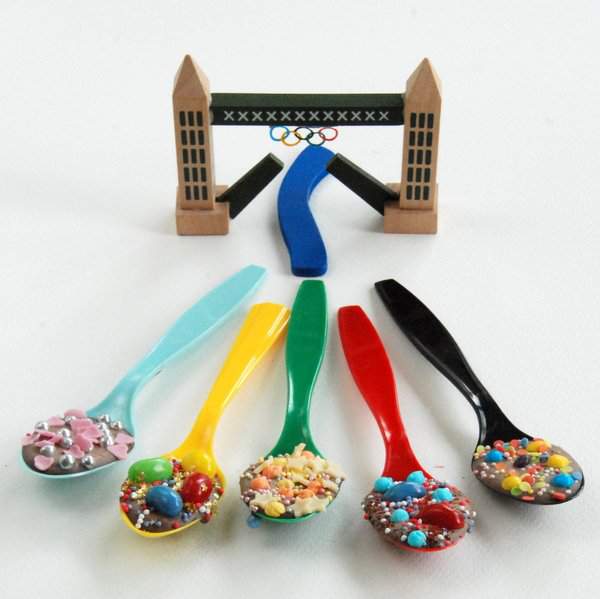 I first spotted the idea for chocolate party spoons when Rosie at Sweetapolita made them here. She saw them here and I've wanted to make them ever since. It was such a great excuse to get all of my spinkles out for a bit of freestyle decorating. As I expected, they are very popular with my boys and Casper even said "Thank you for making these Mummy, they are very nice". I'm looking forward to making the next batch with him.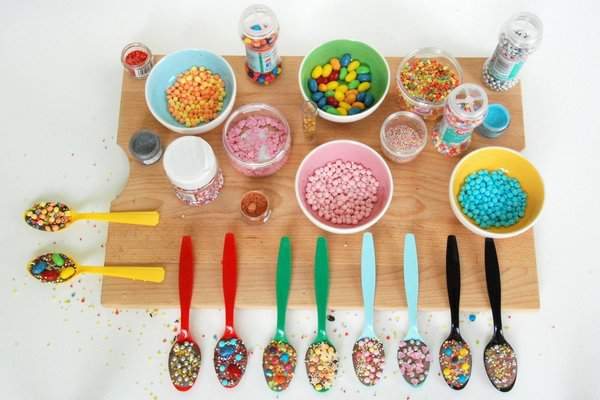 They are very easy to make and you can use whatever sprinkles you have to hand. Small sweets such as jelly beans and mini smarties work well too. Prop your spoons up so they are level then melt your chocolate very slowly. Spoon it into the party spoons and add whatever sprinkles you like. I did give each spoon a light tap before adding the sprinkles to level the chocolate and remove any air bubbles. Don't completely fill the spoons before adding the sprinkles or they will overflow.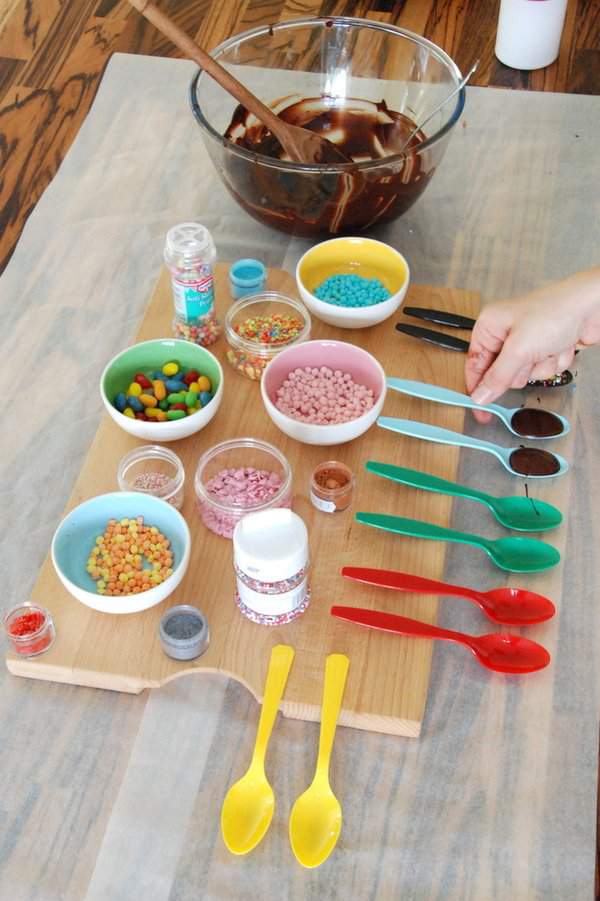 *
Plastic spoons are available is so many colours that they could be used for any party theme – I picked most of mine up at a party shop and got the yellow set on Amazon.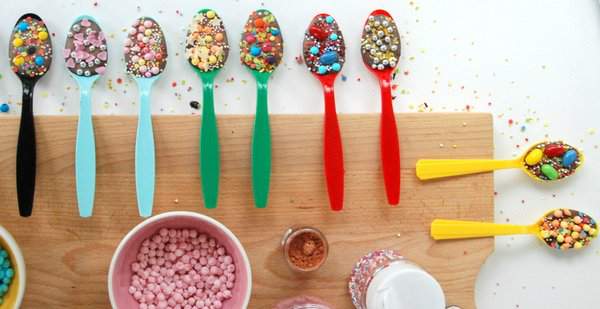 The visit has inspired us to use an Olympics theme for Casper's birthday party. It'll be a little after the actual games have finished but I think it provides so many fun ideas for food and games for children. Hopefully some of the excitement that the Olympics has generated in England will still be evident then. So you can expect a few more Olympic ideas in a couple of months. Until then here are some photos from our recent trip to London…
We travelled up by train on Friday afternoon and on the Saturday headed over to Maida Vale where there was a Stonehenge bouncy castle, called Sacrilege.
It's certainly the biggest bouncy castle I've ever been on and it was really well organised.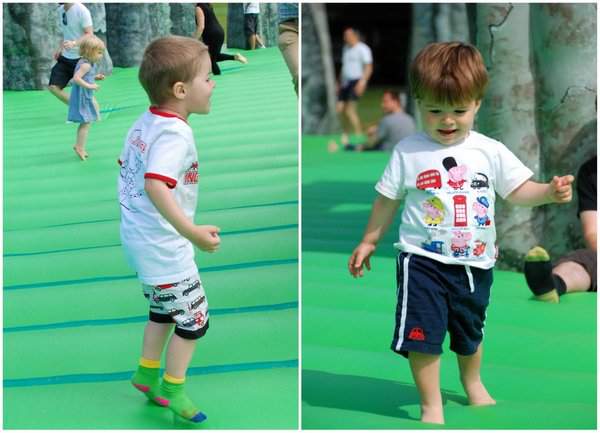 In the afternoon we headed over to Richmond Park to watch the men's road cycling race. Taking photos of the very speedy cyclists is not easy but I did manage to pick out a few British riders (more by luck than judgement).
Of course Casper had to wear his Tour de France jersey.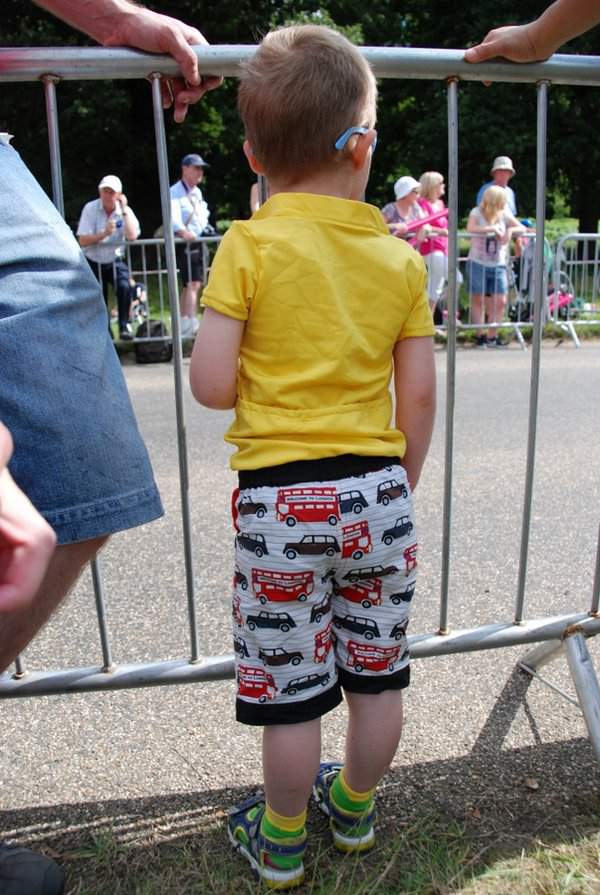 Rowan was feeling particularly patriotic though sadly we did not get a medal.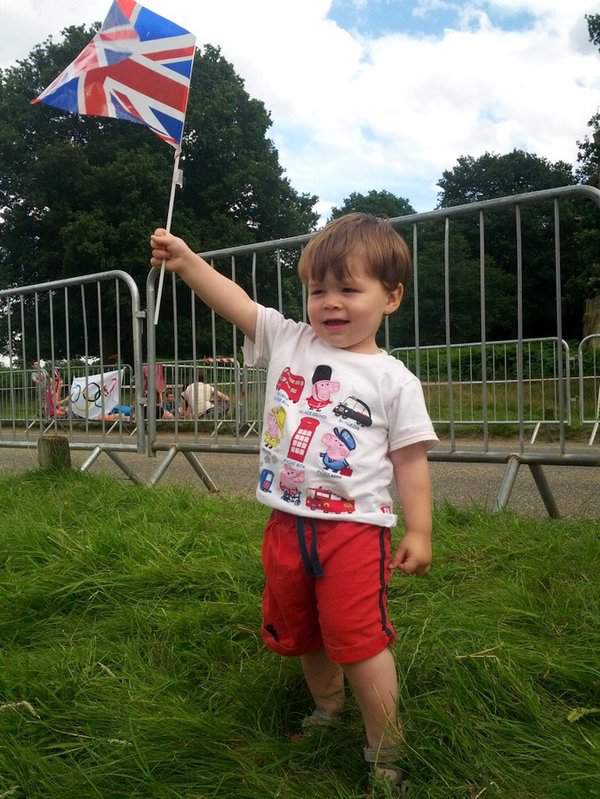 After a long tube journey back, where Casper counted every one of the 23 stops, we were able to see Tower Bridge and the Olympic rings.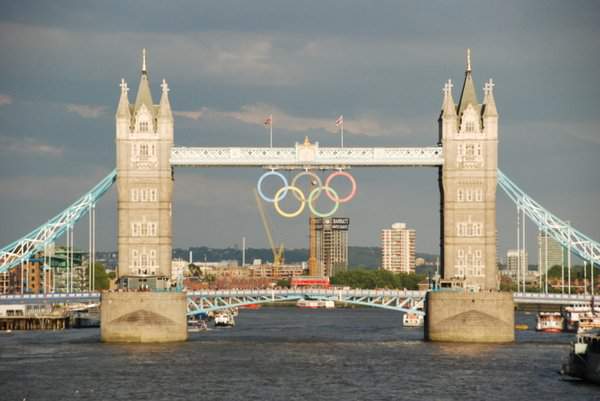 On the Sunday we visited the Princess Diana Memorial Playground. This is a fantastic place to entertain your children in London and is completely free too.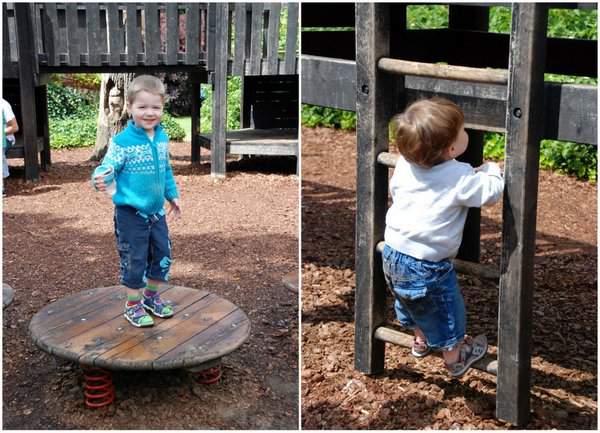 From there we walked all the way back from Hyde Park to Waterloo, during which there was torrential rain and thunder. We took shelter in a pop up Olympic souvenir shop and left with some overpriced umbrellas.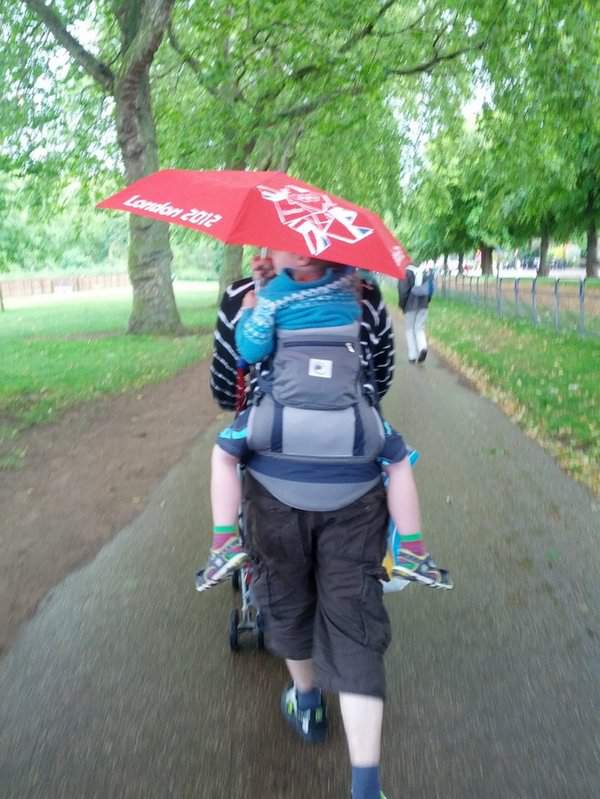 And Rowan discovered that he really likes eating with chopsticks, even if his technique only works for food you can skewer.