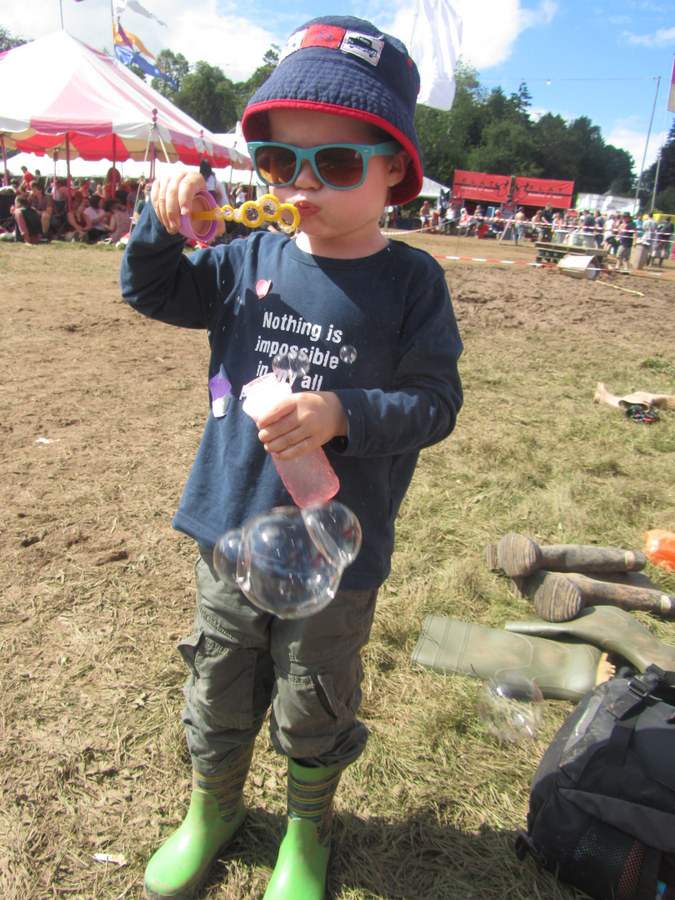 We went to the Beautiful Days festival at the weekend. It's a fantastic festival that The Levellers have been running for 10 year now. This was the first band I ever saw live, when I was 15, and I still love the albums from that time. I've seen them a few times since then and they always put on a brilliant show that gets everyone up and dancing around. The festival is very family friendly so Mr T and I decided to take Casper along with us. He was so excited and absolutely loved every minute of it. Here he is helping to set up the tent…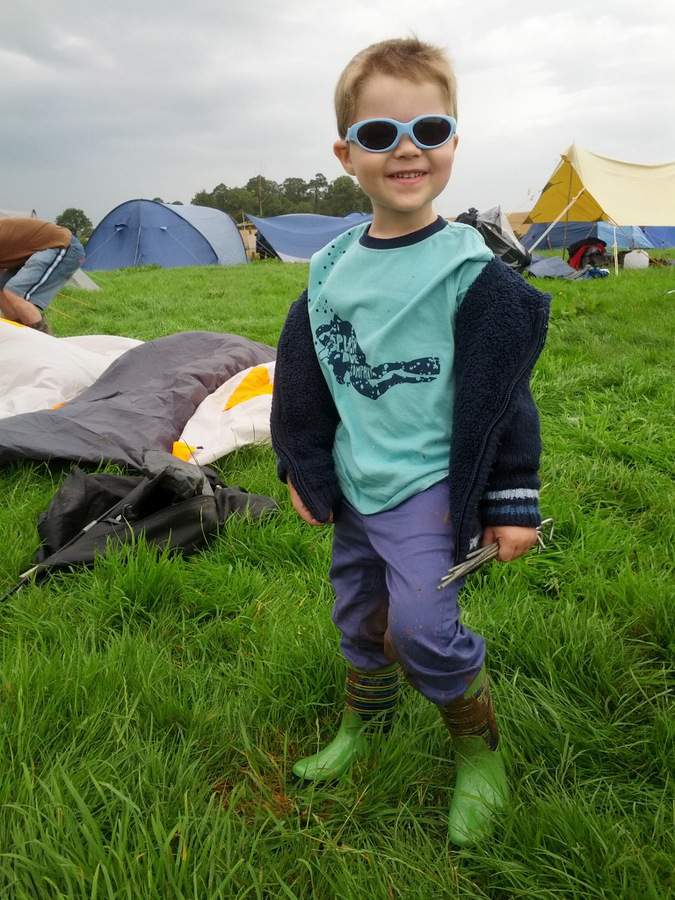 It was raining and horrendously muddy when we first arrived and Casper had just managed to fall over in it. I was slightly regreting our decision to come but fortunately the sun came out soon after and stayed for the rest of the weekend.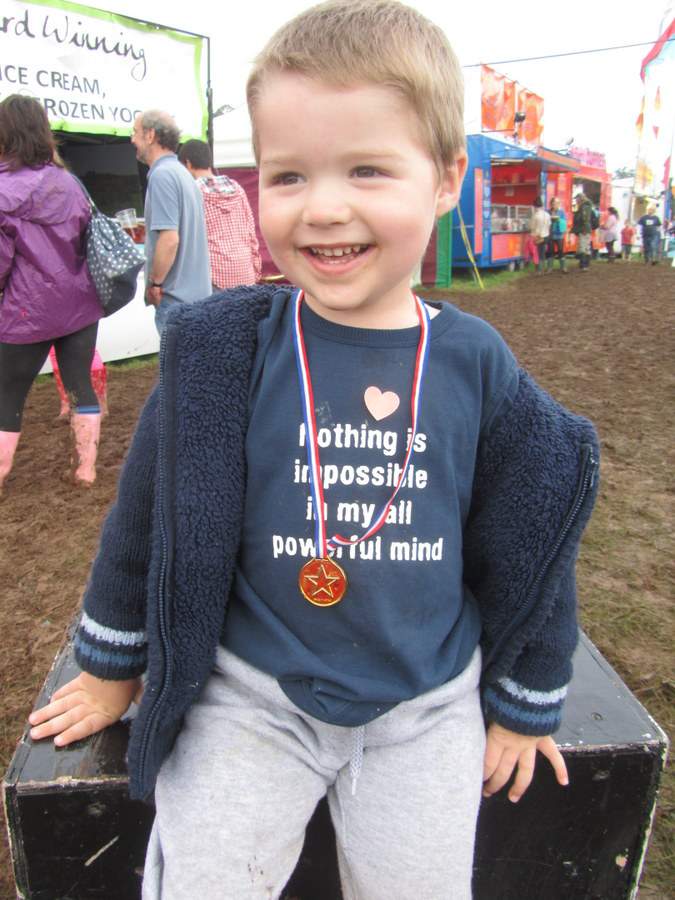 The Levellers have a song called 'What A Beautiful Day', which the festival is named after. A few days before the festival I decided it would be fun to make Casper a T-shirt with some of the lyrics from the chorus, which goes;
What a beautiful day,
I'm the king of all time,
And nothing is impossible,
In my all powerful mind.
So I used my Black Cat Lynx and some heat transfer to put this on the front…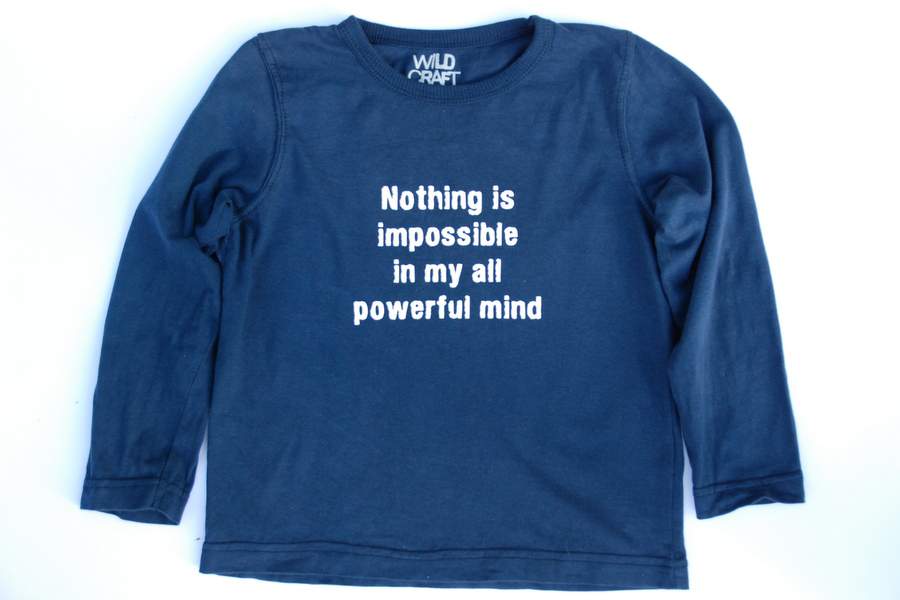 and this on the back…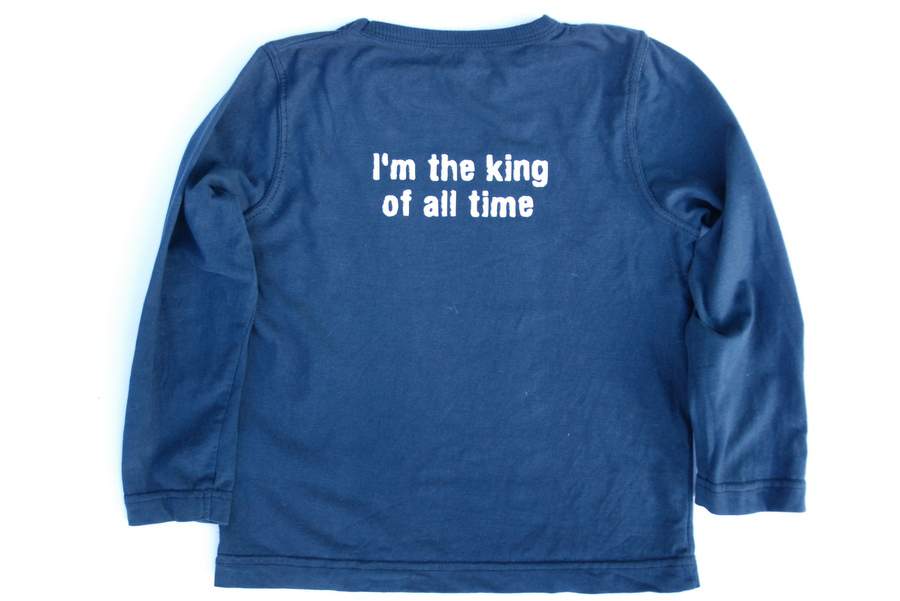 The font is called 'Army Chalk' and I was really pleased with how well it worked on the digital cutter. It can be downloaded for free here. I didn't have time to make the T-shirt so just used a plain shop-bought one. I wasn't sure if Casper would want to wear the T-shirt but he loved it and asked to wear it straight away, so I've got lots of other ideas for T-shirts with song lyrics on. On the last day there was a dressing up theme of hearts, so he's covered with heart stickers in the next photo. I also made the stickers using my cutter and some sticker paper. This was early on in the day at the Theatre Tent.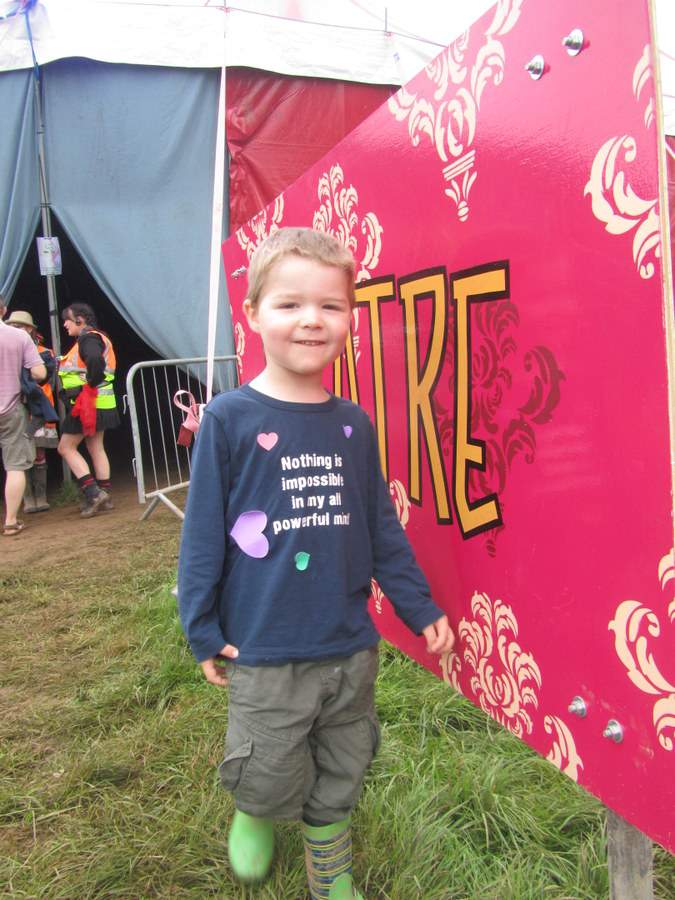 If you're thinking of going to the festival next year I'd thoroughly recommend it. I thought it was so well organised and had a great line-up of bands. The food options were the best I've seen at a festival, there was lots of entertainment and craft activities for children and the atmosphere was really fun and friendly. Even the toilets were good, something I never thought I'd say about festival toilets.