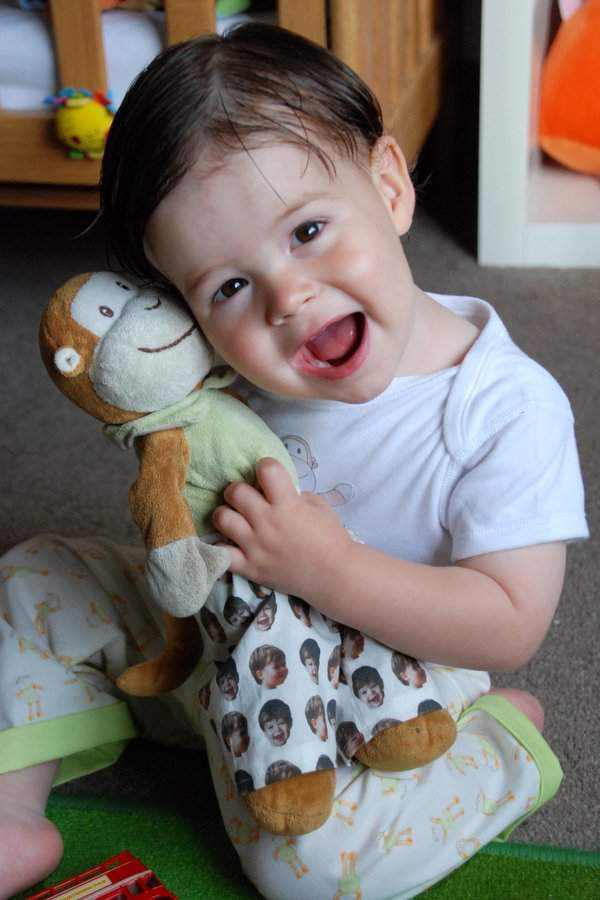 You can find me guest posting for Heidi at Honeybear Lane today, as part of her summer 'Sewing for Babies' series. I have been looking forward to sharing this project for a long time. You can see in the picture above that Rowan is wearing pyjama trousers with his monkey on them and Monkey has pictures of Rowan on his trousers. So many babies have a favourite soft toy that they can't be without and Rowan is no exception. He and Monkey (imaginative name I know) have been virtually inseparable since he was just a few months old. I've mentioned Monkey a few times before and he even featured on Rowan's 1st birthday cake.
I have searched everywhere to try and source a spare Monkey but sadly he is no longer sold anywhere. That led me to think of ways I could recreate Monkey and the result of this was my first ever fabric design that I ordered through Spoonflower. You can see it on Spoonflower here.
For today's post I am sharing a tutorial on how to 'cartoonify' your own soft toy using Inkscape. Once you've got your image you can use it for so many different things including designing your own fabric.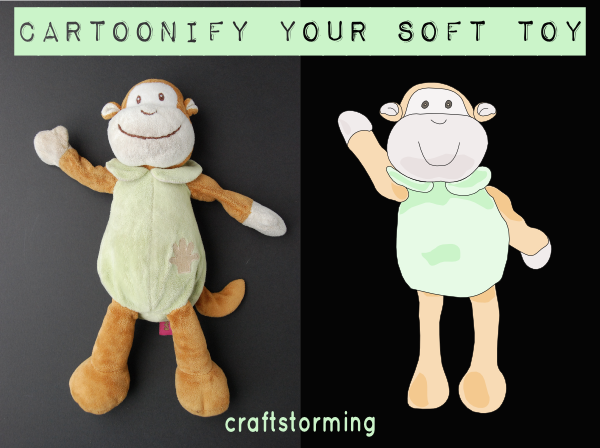 So head over to Honeybear Lane to find out how.