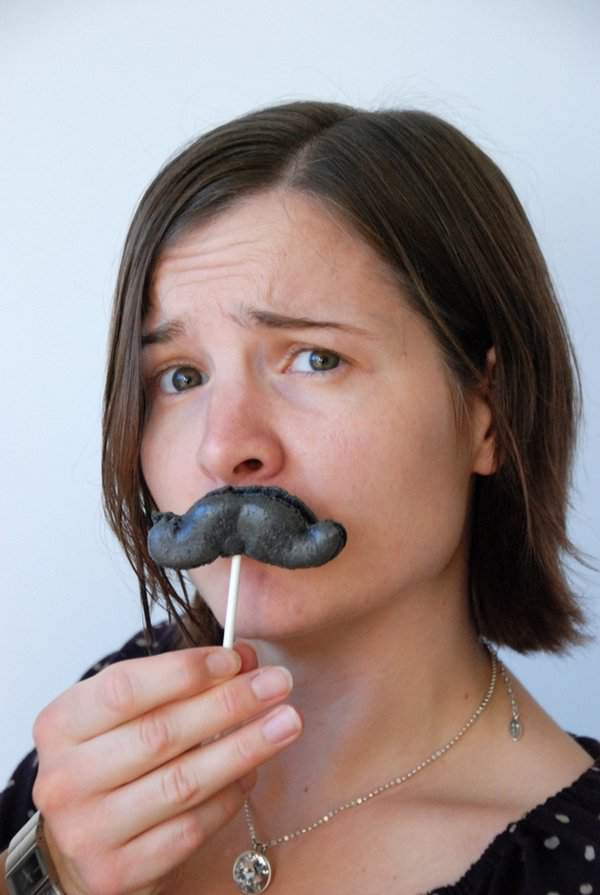 We are over half way through November and anyone participating in Movember should have a 'tache to be proud of by now. I felt like I was missing out, with my lack of facial hair, so made some moustache macarons to make me feel better. So do you like my moustache?

I made a template with 5 different styles of moustache to make piping the macarons easier. If you'd like to make them you can download it by clicking on the image below.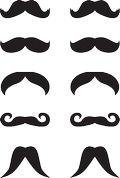 I haven't put lollipop sticks in my macarons before and wasn't quite sure how firm the filling needed to be. In the end I went for a chocolate ganache and it worked perfectly and also helps to balance out the unavoidable sweetness of macarons – I've added the recipe at the bottom. Allow the ganache to set for a while before you stand your macaron pops up. The macaron recipe is my usual one (you can find it here) and I added black food colouring to both the Italian meringue and the ground almonds / icing sugar mix. I'd recommend a good paste food colouring rather than gel to get a deeper colour.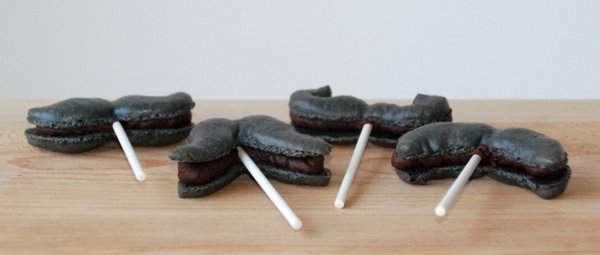 Of course, once the macaron pops were ready a hilarious photoshoot ensued. This is what happens when you try to get a one year old to pose with an edible prop.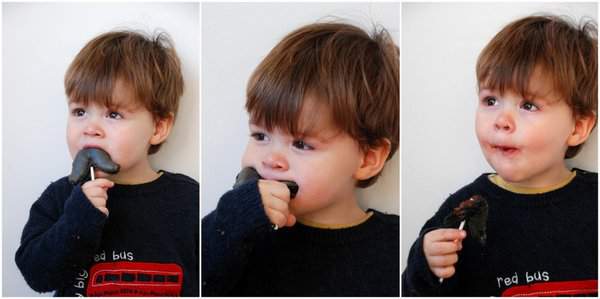 What do you mean I wasn't supposed to eat it? We had another attempt with me holding the stick. You can probably guess that this went the same way.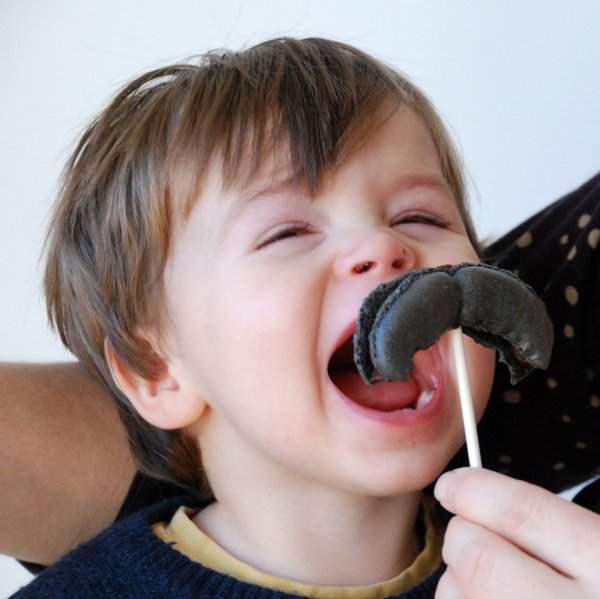 We finally had success on the third try though and Casper also enjoyed trying all the different moustaches for size.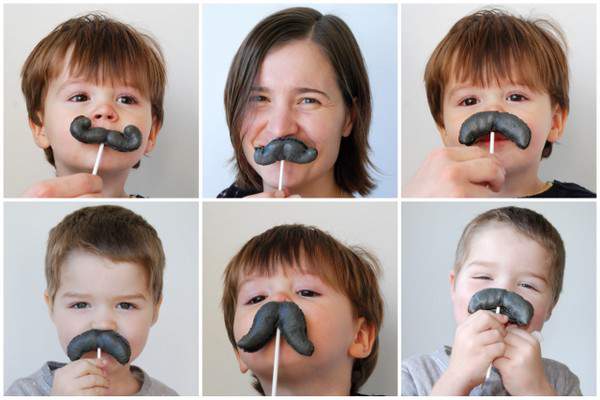 So are you taking part? Or anyone you know? Show some support by making these macarons or by donating here – it's a fantastic cause.
Dark Chocolate Ganache Recipe
Ingredients
300g good quallity dark chocolate
150ml double or whipping cream
The ganache will be thicker with double cream as it has a slightly higher fat percentage. You could replace up to 25ml of the cream with an alcohol to add an additional flavour, although this will reduce the thickness of the ganache.
Method
1. Melt the chocolate in the microwave by putting it in for 30 second increments and stirring until it is all melted and 40C.
2. Pour the cream (and alcohol if using) in and whisk gently until it is just combined. Do not overmix or your ganache could split.
3. Place the ganache in a piping bag with a medium (about 5mm) nozzle and pipe onto the macarons.
4. Place a lollipop stick in the centre and sandwich another macaron on top.
Wear and enjoy!