Happy Easter everyone! I hope you are all having a thoroughly enjoyable and relaxing weekend. I made these Easter cupcakes with Casper earlier this week. I can remember making them with my mum when I was little and, as soon as I saw the cupcake case file from Lettering Delights, I knew I had to make them with Casper. The set contains a few other animal designs including a lamb and a panda and can be purchased here. I finally calibrated the print and cut facility on my digital cutting machine and used it to cut the cases out.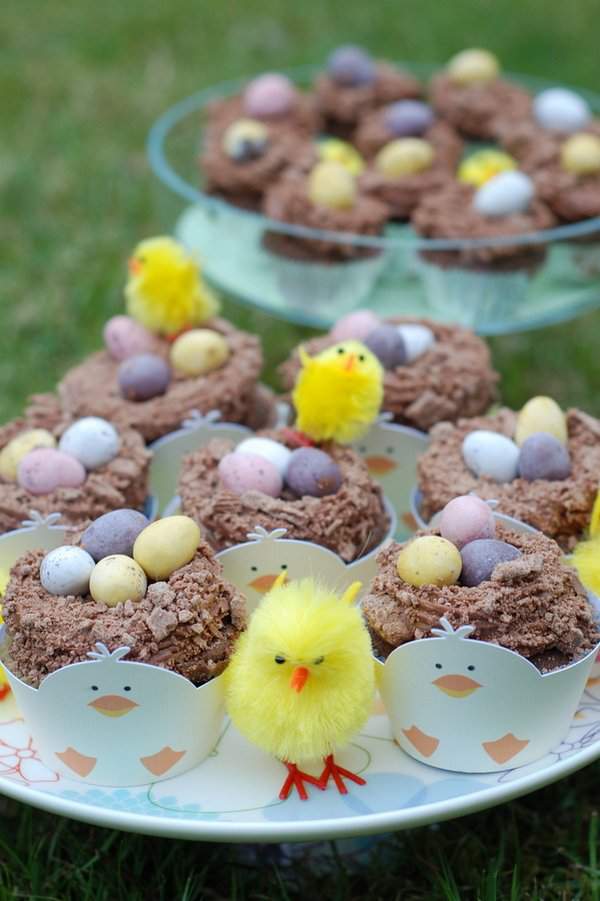 For the cupcakes I used the chocolate cupcake recipe from 'Cupcakes from the Primrose Bakery'. It is not the quickest and easiest recipe to use when you're baking with a three year old, which I only spotted half way through making them. It involves separating the eggs and whisking both parts as well as mixing all of the other ingredients in a different bowl. It does result in a lovely light texture though. We also used their chocolate buttercream recipe, which uses melted chocolate and has a delicious and rich flavour. The recipe made enough for 12 large cupcakes and around 24 smaller ones.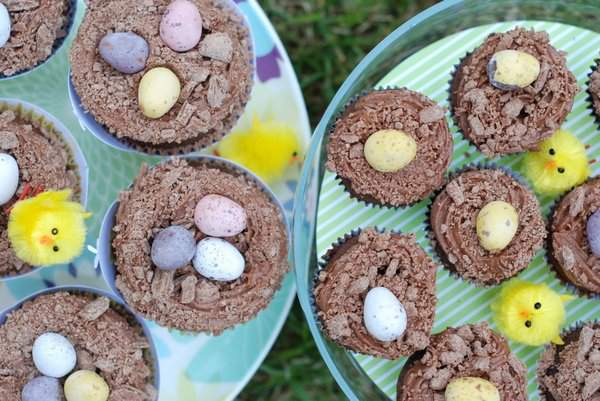 Next came the fun part of decorating them. We piped the buttercream into a nest shape, then sprinkled some Cadbury's flake that we had crumbled earlier. Finally we added some mini eggs – as you can see this part required a lot of concentration.