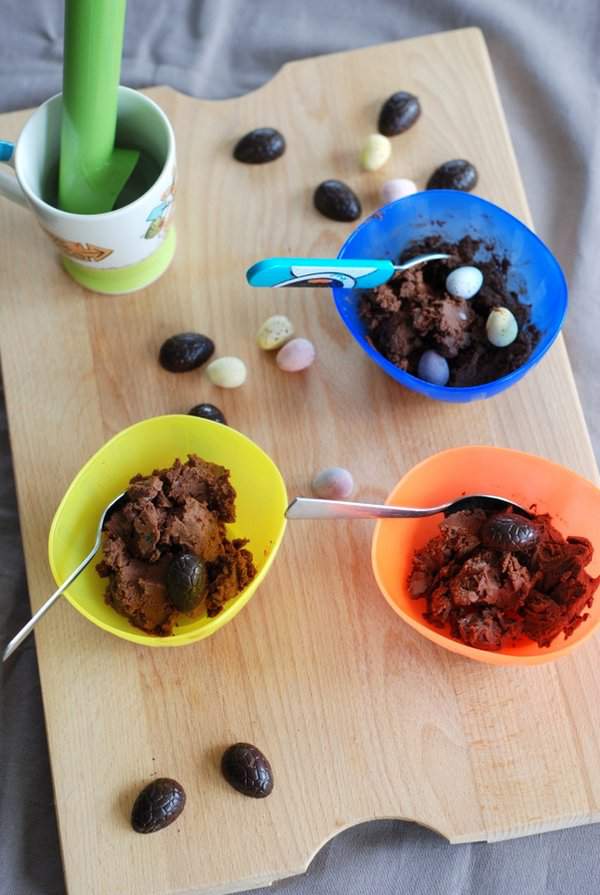 When it comes to ice cream I prefer something with lots of extras mixed in or toppings on, er, top. I once went to a Sweet Tomato restaurant in the US where you were able to serve your own ice cream and a wide selection of different toppings. After I'd started on the toppings I realised I was chuckling out loud in a slightly crazy manner. Fortunately no one else seemed to notice. My favourite shop-bought ice cream is Ben & Jerry's Phish food – with the addition of dark chocolate fish, gooey marshmallow and caramel swirls it takes chocolate ice cream and switches it up a notch. What I have never found though is ice cream with marzipan in it and I love marzipan, so I decided to make it myself.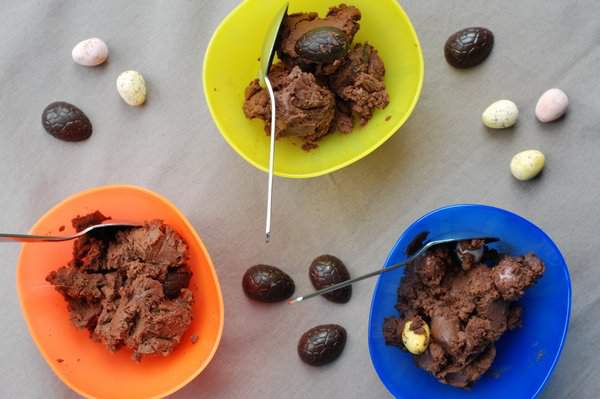 I had never made my own marzipan so, with Easter approaching, I had the perfect excuse to make some dark chocolate marzipan truffles using my little egg moulds. I also thought they were the ideal size to add to ice cream. Making marzipan is really easy and I am definitely converted. The almond flavour comes through more and it is much less sweet, plus you can vary the consistency and add other flavours. I chose to add some amaretto for extra almond flavour and made it fairly soft so I could pipe it into the truffles. If you want to make hand dipped truffles instead or use it for covering cakes then you'll need to reduce the amount of egg white and amaretto.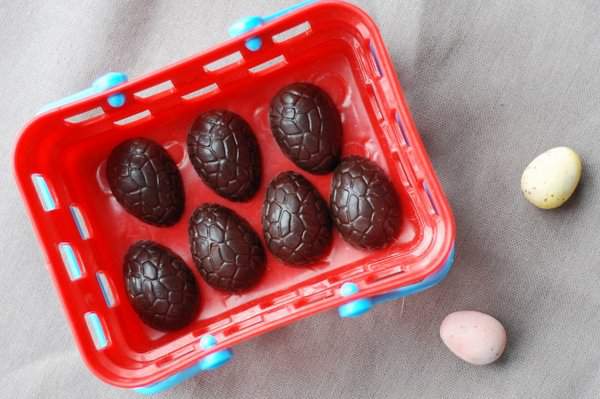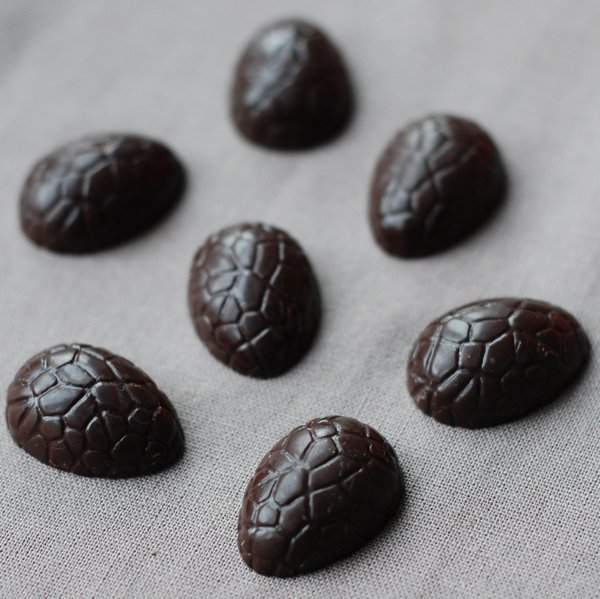 I stirred these eggs into some dark chocolate ice cream once it had churned, along with a sprinkling of popping candy. Now the adults could have their own Easter egg hunt too. I wasn't sure if the popping candy would work but you can real feel the explosion on your tongue. I also made an alternative version with mini eggs but either way it is the perfect dessert for Easter, when it seems you can eat as much chocolate as you like. The 'deep, dark and delicious' ice cream is a Willie Harcourt-Cooze recipe and is absolutely divine but very rich so you only need a small helping. For a slightly lighter option you could use a light vanilla ice cream. I only made half the quantity and replaced the vanilla with almond extract. This would be a great way of using up left over eggs.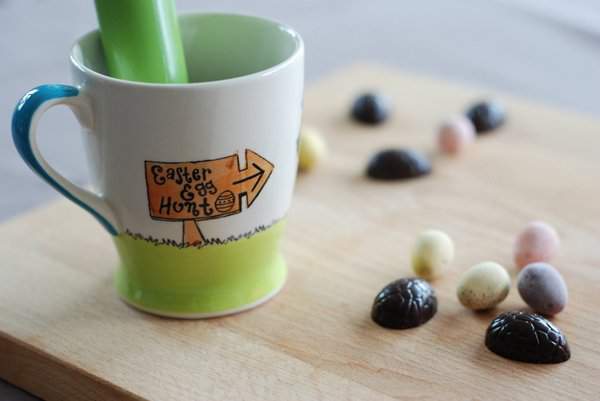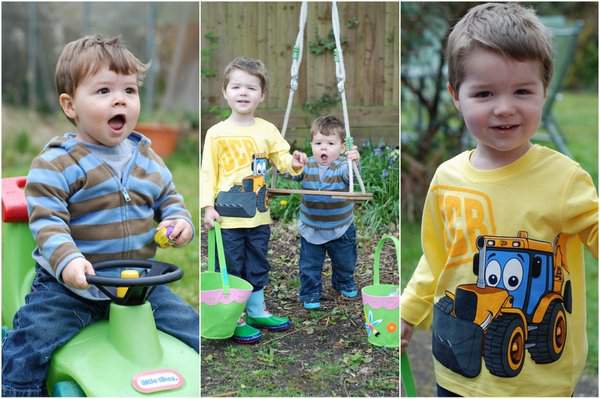 I hope you all had a lovely Easter break. We had a very relaxing time at home seeing family and Casper and Rowan loved their egg hunt.
Marzipan Recipe (adapted from the The Cottage Smallholder)
Ingredients
200g ground almonds
120g caster sugar
120g icing sugar
60g egg white
juice of half a lemon
45g amaretto
Method
1. Place the ground almonds and sugars in a food processor and pulse until all lumps are gone.
2. Add the egg white and lemon juice and pulse until combined.
3. Add amaretto or other flavours to taste.