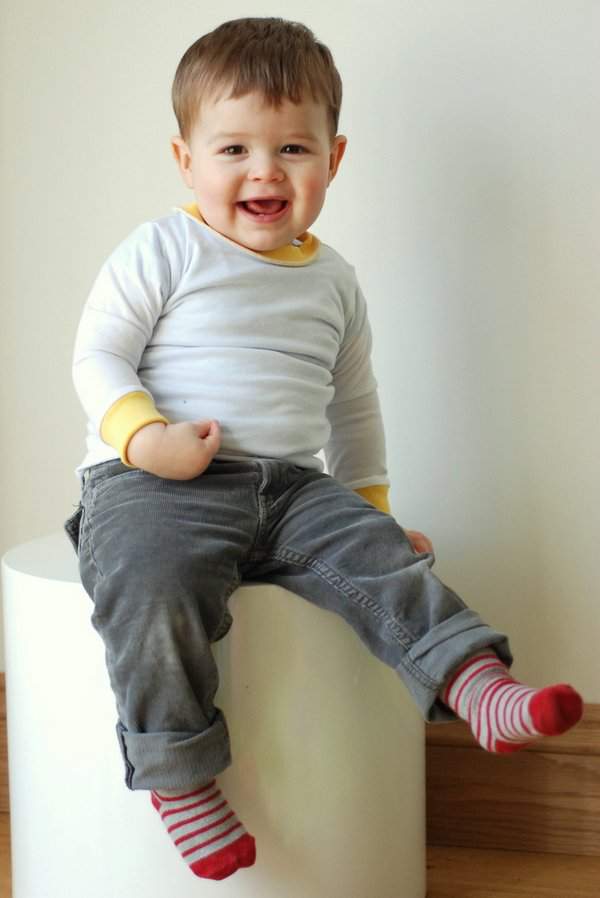 I can't really remember how I started reading Rae's blog as I didn't sew at the time but the 'Celebrate the Boy' series that she runs with Dana from Made was what finally started me thinking about learning to sew. I'd had a brief phase of trying to learn to knit when I was pregnant with Casper but for some reason sewing had never even occurred to me. It still took me a couple of months after that to actually start and no one really expected me to keep it up but I'm still hooked months later.
When I heard Rae needed pattern testers I offered immediately and had grand plans of making several different versions. Unfortunately I had quite a few issues along the way including cutting the pattern pieces with the stretch in the wrong direction, breaking two needles on my overlocker while sewing cuffs, snapping the blade on my overlocker when sewing a shoulder seam and then not being able to undo the screw to change the blade and having to take my overlocker to a repair shop to get the screw undone. I have also progressed through the sizes as it turned out Rowan has the chest and waist measurement of a 2 year old. Of course all of these problems are user error and I've certainly learned a lot along the way.
All this added up and it's now four weeks since the pattern was released and I have only just completed my first T-shirt and it has a mistake in it. I sewed the collar the wrong way so the stitching shows – I've actually been planning to try this technique but not here. It's not too messy so I'm not going to change it although I will top stitch it down as at the moment it has a bit of a choir boy look. I tried to do the cuffs to match but my cuffs skills are not great so I had to abandon that. I am definitely getting better at cuffs though, no broken needles this time and I even lined up the seams on one of them.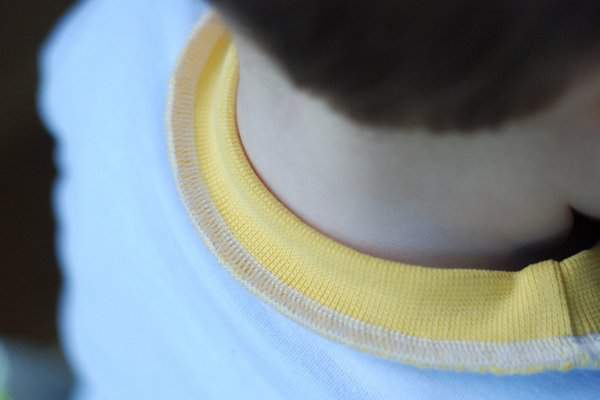 I was lucky Rowan had time to fit in a few photos – he was very busy with a phone call.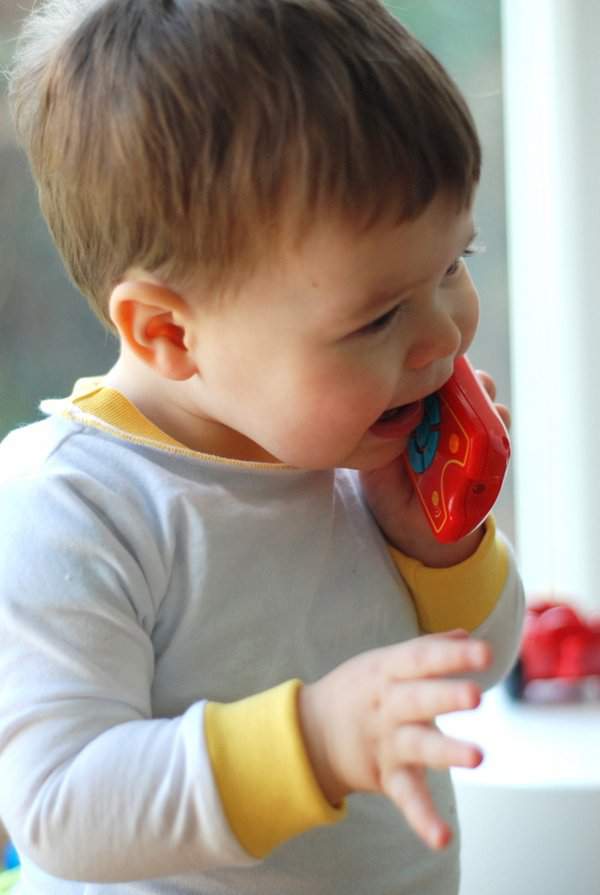 The rib knit I used is from Dots N Stripes who have fantastic customer service. It is a million times better than the scratchy non-stretchy rib knit I bought from Fabricland and comes in lots of lovely colours. The main fabric is just a plain white jersey from my local fabric shop. I chose the colours so it can co-ordinate with the 'oliver + s' bedtime story pyjamas I made him recently.
If you sew for young children I'd really recommend this pattern which is in sizes from 12-18 months up to 5T. You don't need to have an overlocker either. Rae provides easy to follow instructions with just the right amount of detail, lots of pictures, clear hints and options for alternative finishes. I love the finished T-shirt and now I've got the size sorted expect to see a lot more of these. You can read more about it on Rae's blog here and she has lots of other great patterns here.