+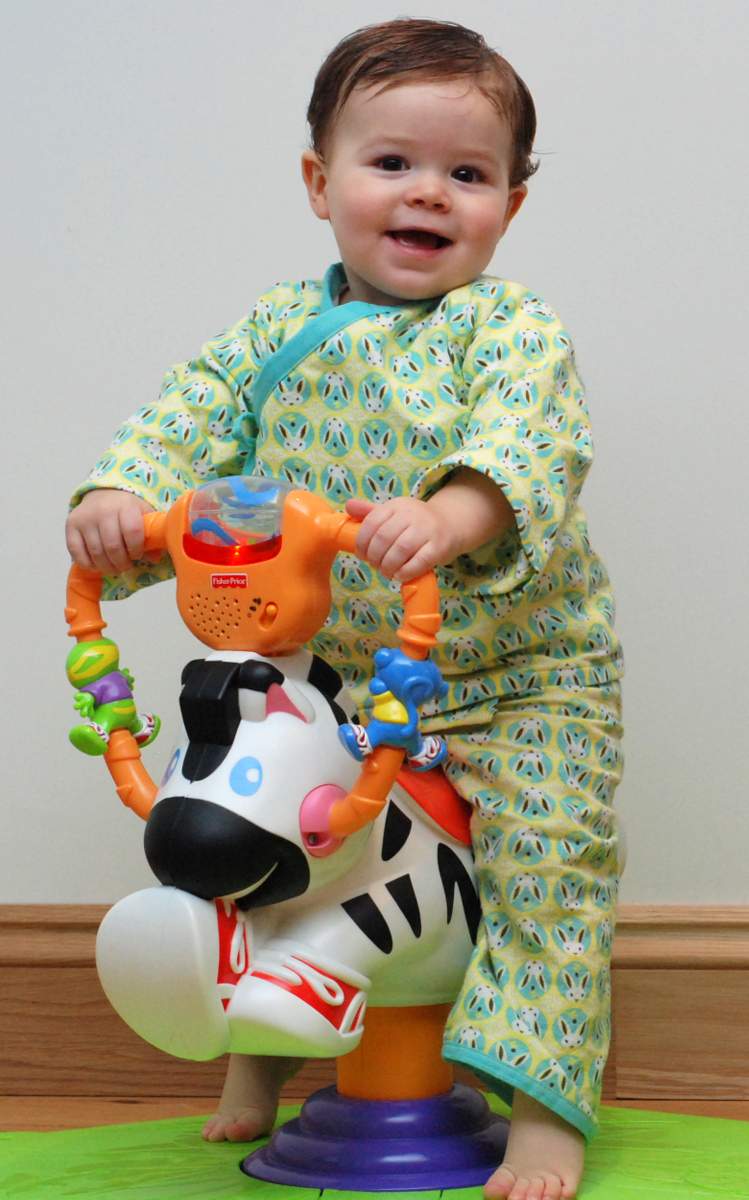 I am half way through a six week dressmaking course at my local fabric shop and this is what I've made so far. I did intend to use the course to make my first item of clothing for me but I really wanted to finish these first. It is the 'Bedtime Story Pyjamas' pattern by Oliver + S. I bought it a long time ago from Raystitch but unfortunately it is no longer available.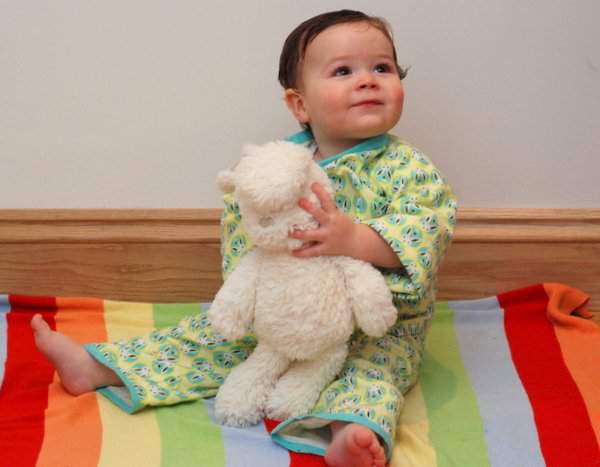 It is a lovely pattern that I found quite easy to follow. I really liked the construction of the trousers. There are no outside leg seams so you only need to cut one piece per leg. You then sew the inside leg seam of each leg, turn one leg to right side out and place it inside the other leg and sew the crotch seam. Hopefully that makes sense, it seems it's quite a common method but it was the first time I'd come across it. It helps the trousers to come together really quickly and easily.
When I first read the instructions for the kimono I was a bit confused but once I had all the pieces cut and followed the steps through it all made sense. Rowan is 13 months now but he tends to need a bigger size and I really wanted these to last a while so I made the 2T size. The sleeves were too long (I tucked them under in the photos) but otherwise I don't think it is that much too big, although there is still growing room.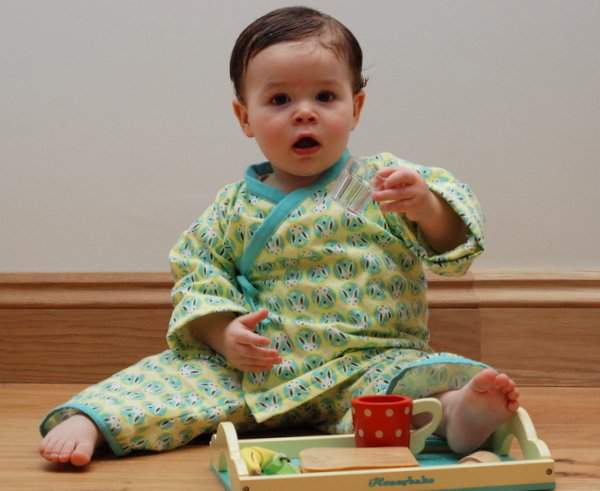 The pattern gives a lovely professional finish and has some lovely details but it would save a lot of time to use bias binding or ribbon for the ties as these were very fiddly and time consuming. I can see myself making these again and again. This particularly pair will be great at Easter so for once I feel quite organised.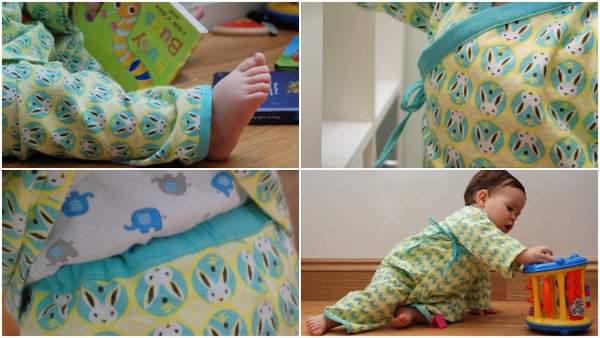 The fabrics are organic flannel and are both from the 'Forest Friends' collection by Cloud 9, found here at Raystitch. I needed just over 1.5m of the main fabric and less than 20cm of the contrasting fabric. There was a lovely owl fabric in blue and green in the collection, which I absolutely love. Unfortunately it is impossible to find any now.
Now I need to choose a pattern for me, which for some reason I am finding so much more difficult. Maybe it's because I know the end results will not be this cute.