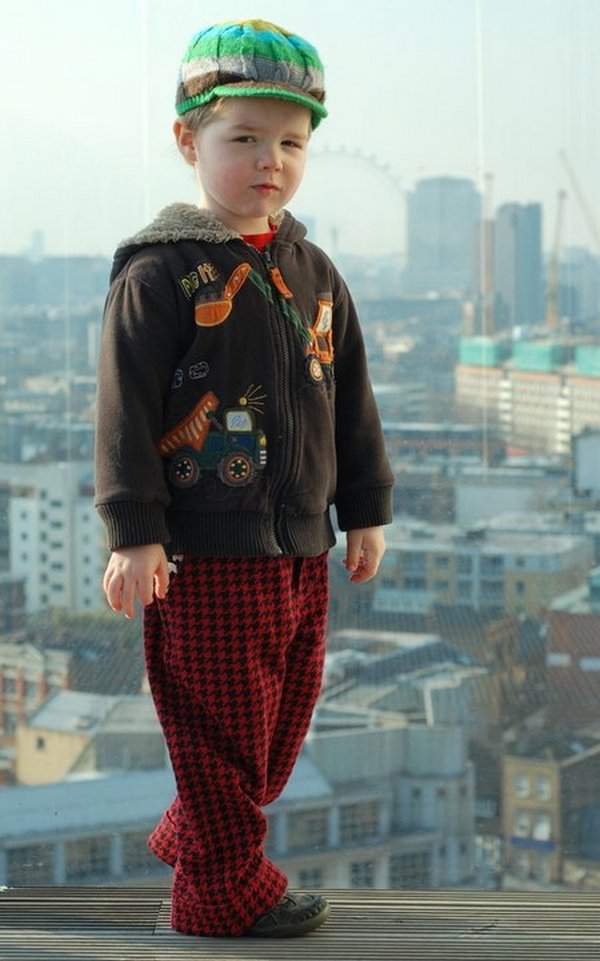 I have been doing a lot of sewing recently but instead of producing lots of clothes for my boys, as I had hoped, I ended up with about six different incomplete projects on the go. I finally got fed up with this and stayed up late last night to finish these trousers for Casper. It was worth it though as I was woken by him this morning running in shouting "thank you for my trousers, thank you for my trousers" repeatedly. His favourite colour is red so if he is ever out with me when I'm fabric shopping he will gravitate towards lots of inappropriate red fabrics such as silk so it was a relief to find one that was suitable. We've been in London today so you can spot the London Eye in the background of the photos. Also, it finally snowed in the south of England last night so I also have a photo of him wearing the trousers while playing in the snow.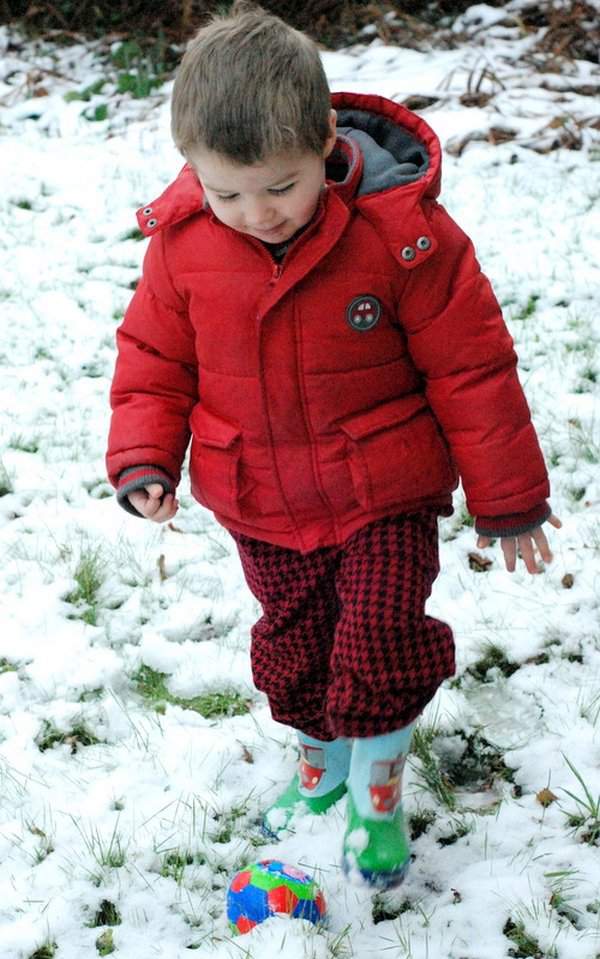 The pattern is the 'Little Heartbreaker Pants' from the book 'Sewing for Boys' by Shelly Figueroa and Karen LePage. It has so many details that give the trouser a more professional finish such as pleats, contrasting pockets, a faux fly, an adjustable elastic waistband with contrasting waistband facing and cuffs. I hadn't used a lot of the techniques before so they did take me a while to but I learned a lot. The pattern comes in sizes for ages 2/3, 4/5 and 6/7. Casper is three but is fairly tall so I opted for the age 4/5. Next time I will use 2/3 and add lots of length because these are really big on him and I had to pull the elastic in a lot for them to stay up. At least they will last a while though and I will definitely use this pattern again as I absolutely love the finished trousers.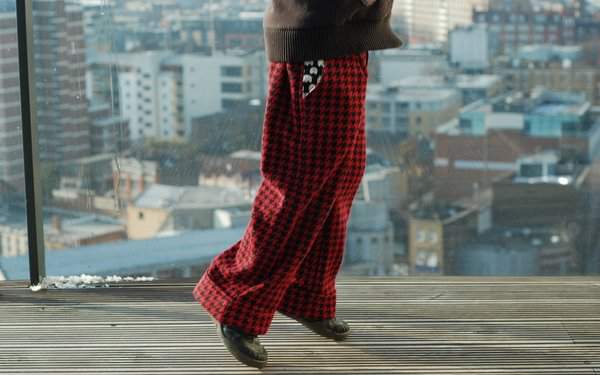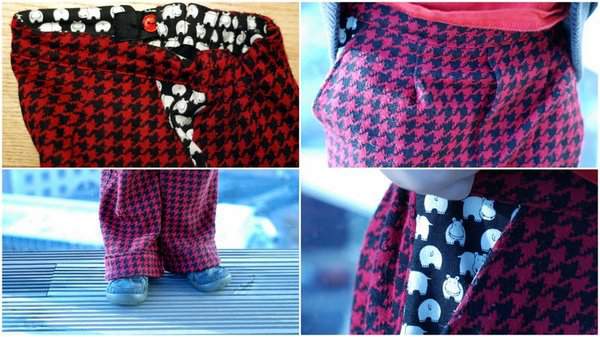 If you have any young boys to sew for I would really recommend 'Sewing for Boys'. As the mother of two boys I have definitely found myself envying all of the lovely patterns for girls' clothes that are available so I was really excited when I heard about this book and pre-ordered it straight away. When it arrived it definitely didn't disappoint – it contains 24 different patterns for ages from newborn to 7 years old. There are several more items that I hope to make soon including a shirt and a reversible jacket and I think I will learn new techniques with every one. There is no reason why a lot of these patterns could not be used for girls' clothing as well.