Well the skirt was a hit. Freya absolutely loved it and insisted on wearing it as soon as she was out of bed. Result!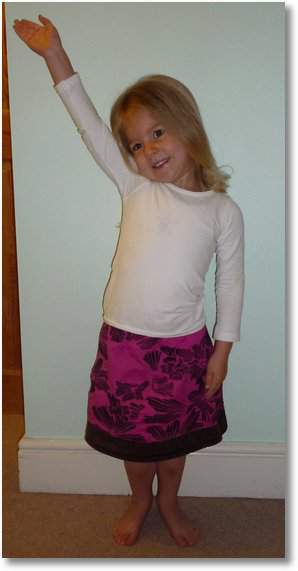 I realise that I am now blogging a day behind but I ran out of time last night to showcase yesterdays sewing result. I had had a busy day, followed by a busy evening so wanted to spend my hour sat on the sofa rather than stooped at a sewing machine, so decided to give a spot of appliquéing a go. Once I had foraged about and found a plain t-shirt and some suitable fabric for the design I got to work.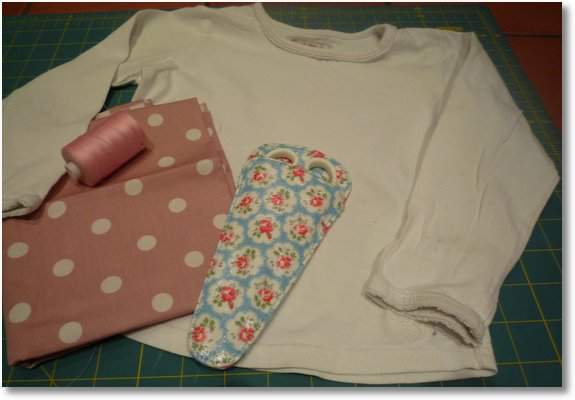 What I did;
I decided on a simple butterfly shape for the design.

I drew it out onto the paper side of some double-sided Bondaweb, ironed this onto the wrong side of my fabric then cut out the design.

Peeling off the paper backing I then placed it centrally (by eye) onto the front of the t-shirt then ironed in place.
I've done quite a bit of appliqué work before but have never been able to achieve a great look using the machine to finish off but do love the look of blanket stitch in either co-ordinating or contrasting colours. I chose a similar colour pink to blanket stitch around the edge of the butterfly and whilst cosey and comfy on the sofa infront of the TV I produced this which Freya was really pleased with.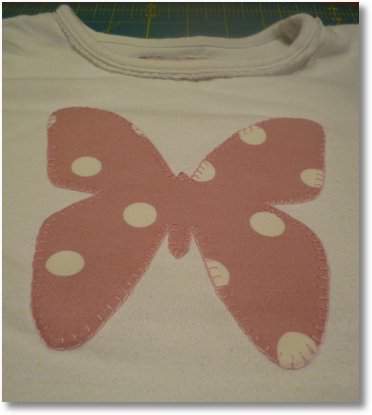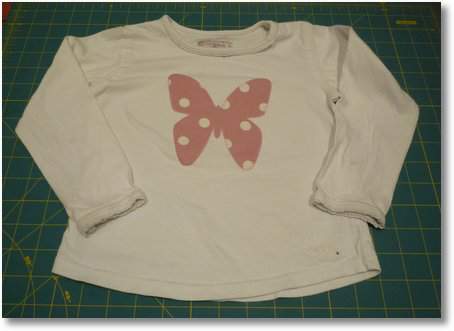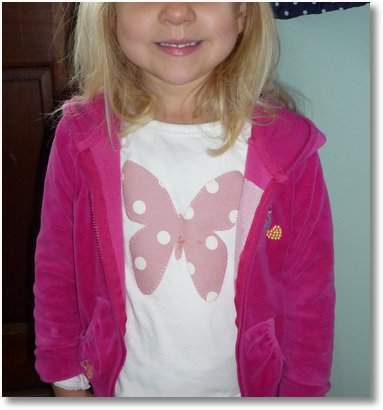 Note the breakfast stain on it already!