It's the last day of the tour! I hope you've enjoyed seeing all the different versions that have cropped up over the last two weeks. I would like to say a HUGE thank you to everyone who has taken part in the tour and for all the support I've been getting for this pattern. It took several months of hard work for me to finish this pattern and it really means a lot to know you appreciate the extra details, like the flat felled seams. Don't forget that the 20% discount code expires this Saturday (15th March) so if you're planning to buy it now is a good time.
We've got a bumper line up for the last day that includes four amazing ladies that I've been lucky to get to know better over the last few months.
First up is the lovely Mie from Sewing Like Mad. Mie is a professionally trained seamstress and is very generous in sharing her knowledge. She has a bit of an obsession with colour blocking, which she used for her jeans to give a completely different look to any other pair on the tour.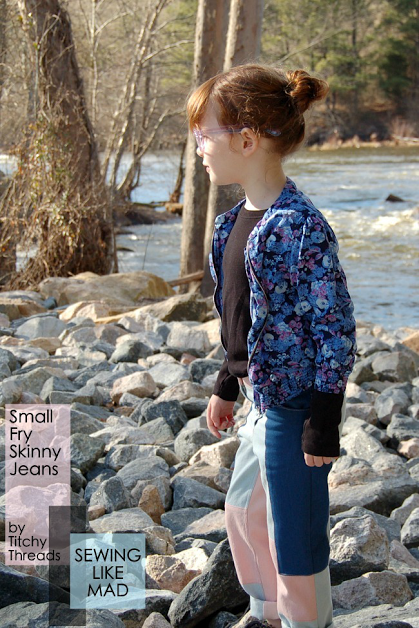 I love everything Tasha from I Seamstressed makes. She has a knack for choosing unusual colour combinations and designs. She is also impressively prolific – she has made ten pairs of Fancy Pants Leggings in one day before. I was lucky to have Tasha as a tester for this pattern, when she made a pair for her baby son. Today she has made an adorable floral pair for her daughter.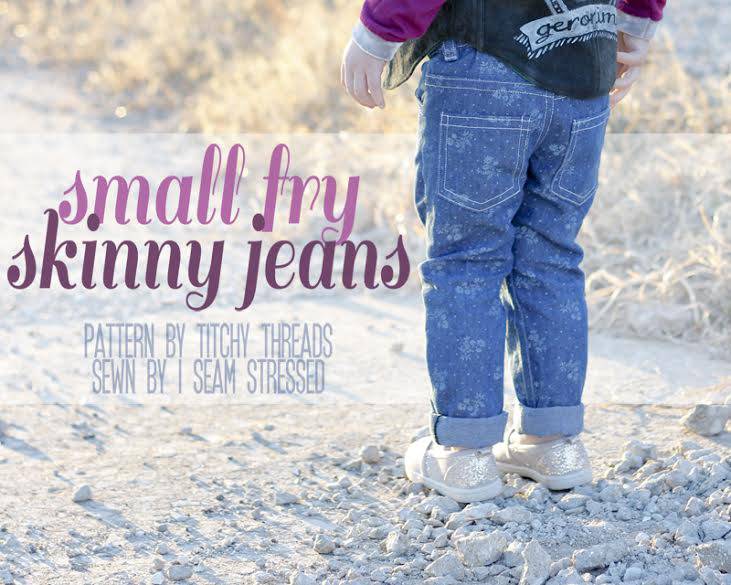 Caila from Caila Made lives in California with her three gorgeous children. If you're still waiting for the end of winter then her photos will make you yearn spring to arrive. Caila writes in such an upbeat and friendly way that you feel she's talking directly to you. I love the summery floral print Caila found for her jeans.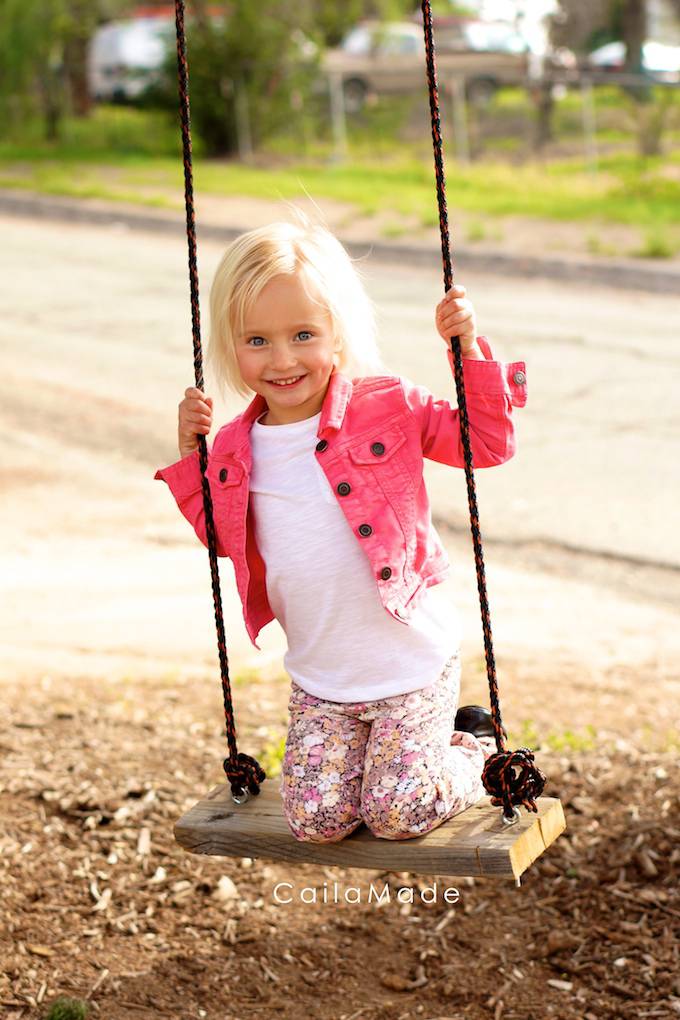 Last but certainly not least is my very good friend Celina from Petit à Petit and Family. Whenever I send a pattern Celina's way I wait impatiently to see what she creates from it. I certainly didn't guess what she came up with for today. How fantastic is this remix for girls?