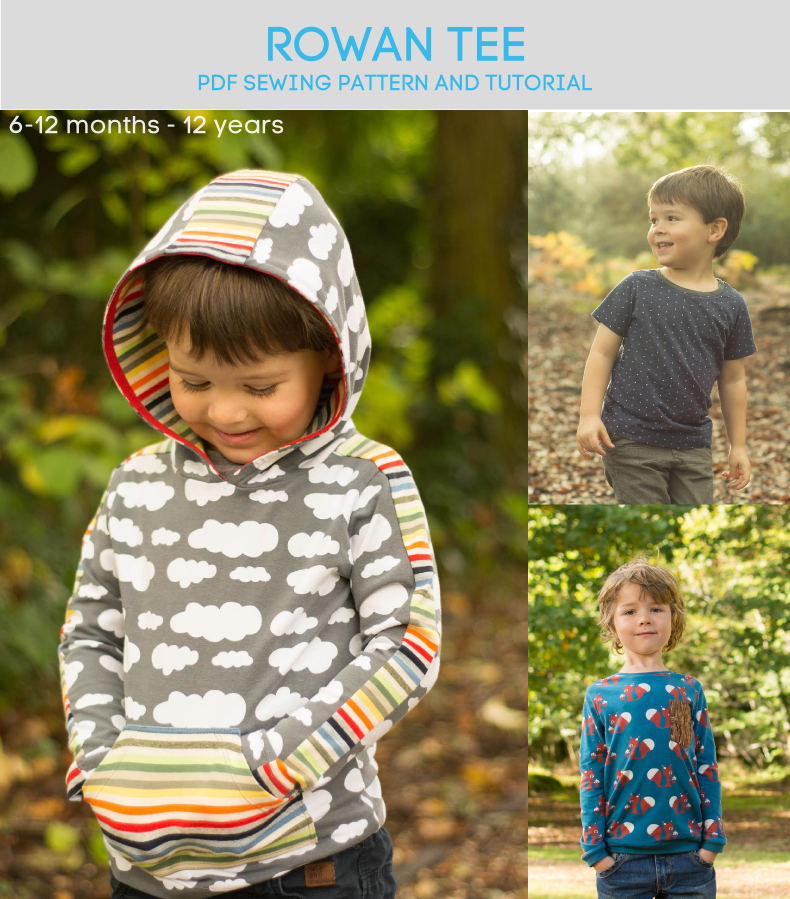 The Rowan Tee is available and in the shop now. It has taken several months work and a lot of help from my amazing group of testers but I think it's been worth it. I plan to share some of their T-shirts in a post later this week.
The three views in the diagram below give some example combinations. I think my favourite is view C and I would love to make one like that for me!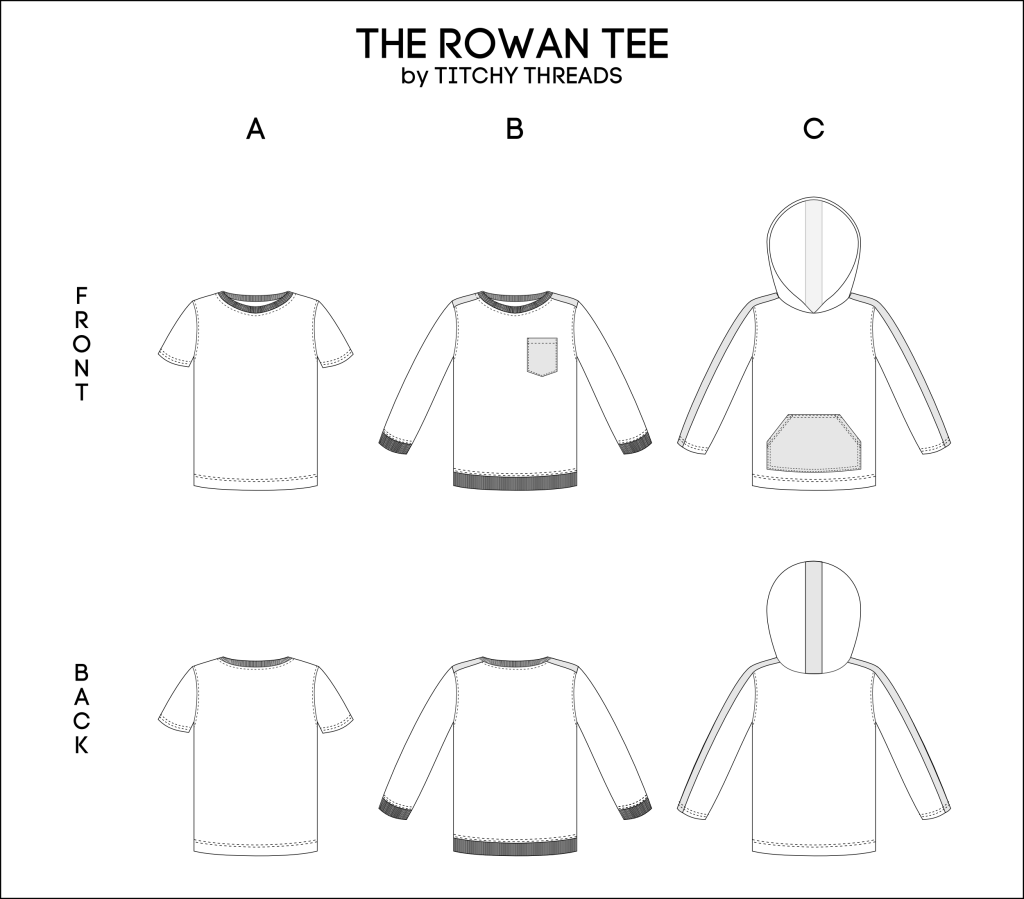 The options included are:
2 different necklines – regular neckline or 3 part hood with stripe
2 different sleeve lengths – short or long sleeves
2 different sleeve finishes – regular hem or cuffed sleeves
2 different body finishes – regular hem or cuffed hem
3 different shoulder / sleeve options – regular shoulder, a shoulder stripe or a full arm stripe
3 different pockets options – no pocket, a chest patch pocket or a kangaroo pocket
You can mix and match all the options to get a total of 144 different combinations. To celebrate this the pattern is available at a reduced of $8.50 for the next 144 hours (or 6 days). So what are you waiting for?