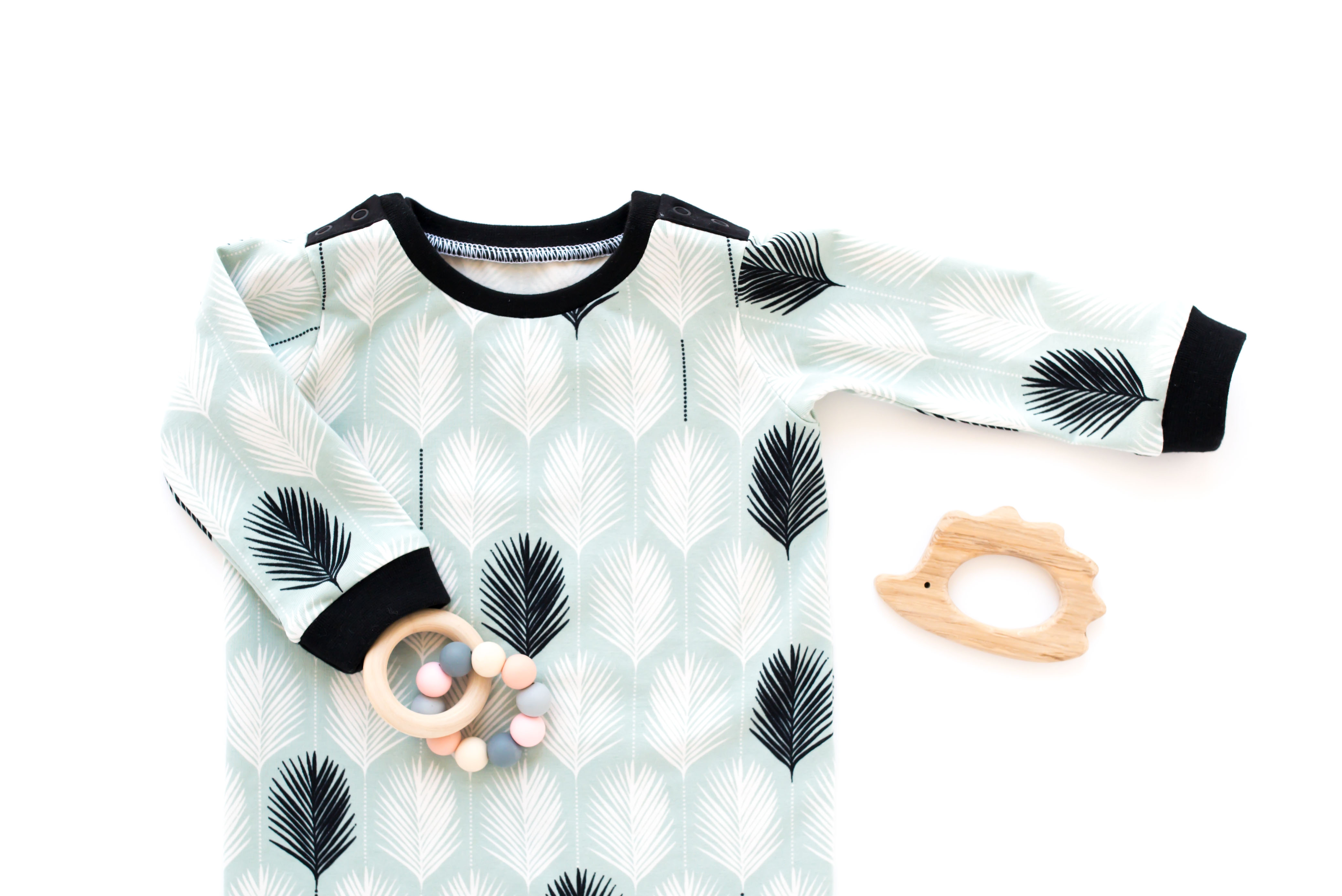 Hello! Today I am joining several other bloggers to celebrate our dear friend Annika and her sweet new baby. This is actually the second baby shower for little baby L, as Annika's team at Naeh Connection already sent her some beautiful gifts. I hope you enjoy this second shower too Annika!
I was excited to sew for a small baby again and took the chance to try out a pattern idea I've had in my head for a while. From the first photo it looks like I made a Rowan Tee. I did use the contrast shoulder detail from the Rowan Tee but I adapted it to add snaps so it's easier to get on and off. This is extra helpful when you're dressing a baby in a romper. I love babies in rompers and there's so many different features and details you can add to them.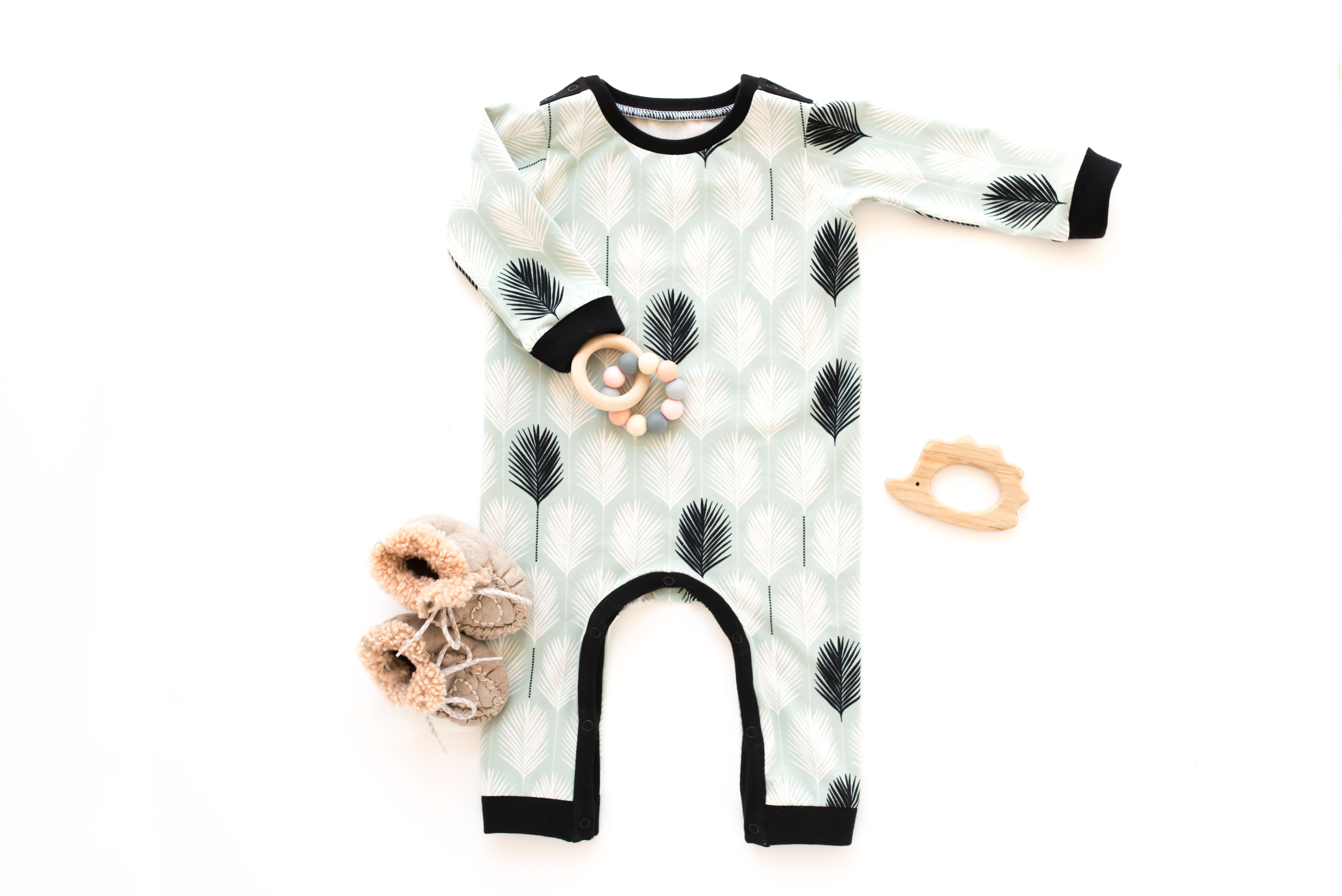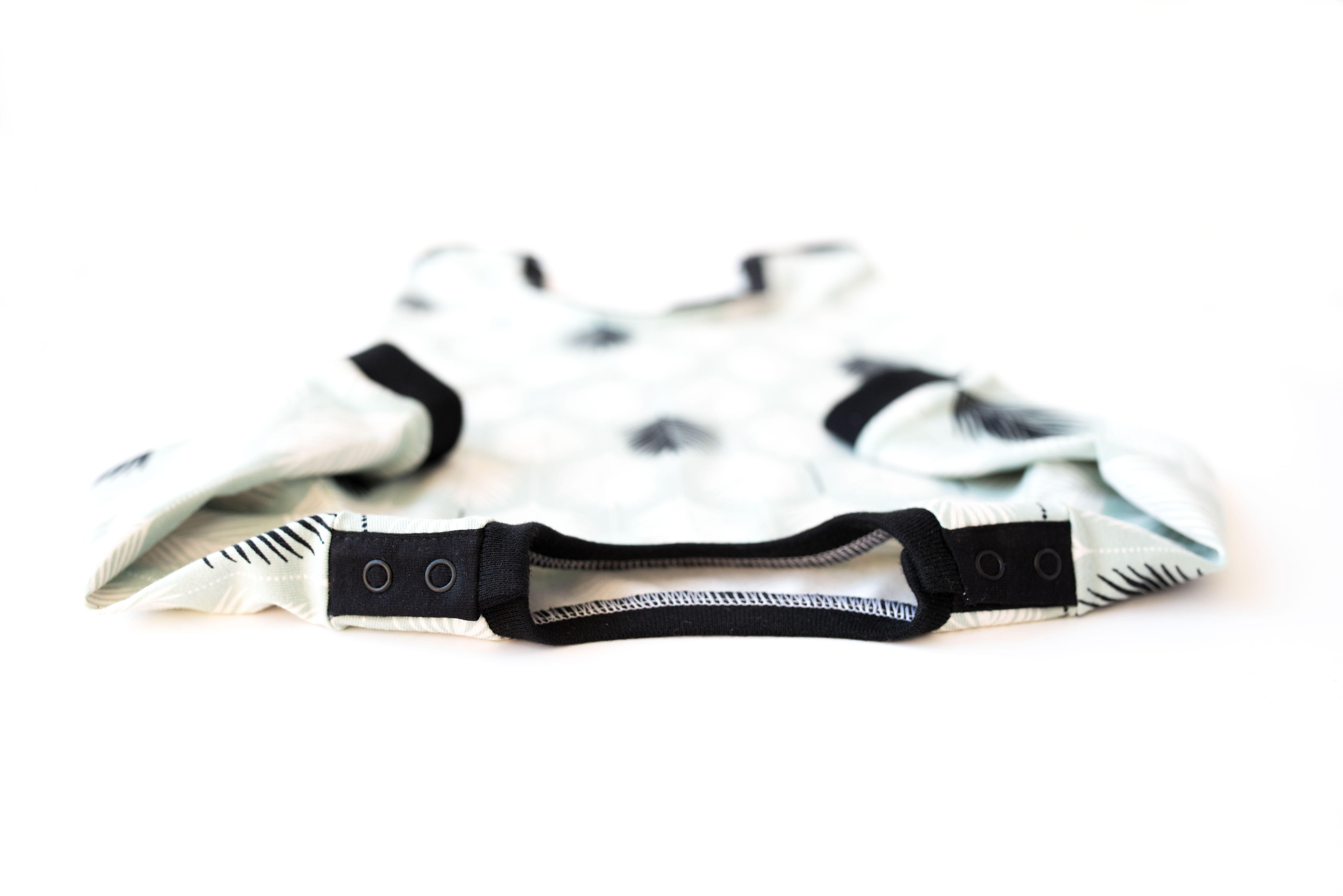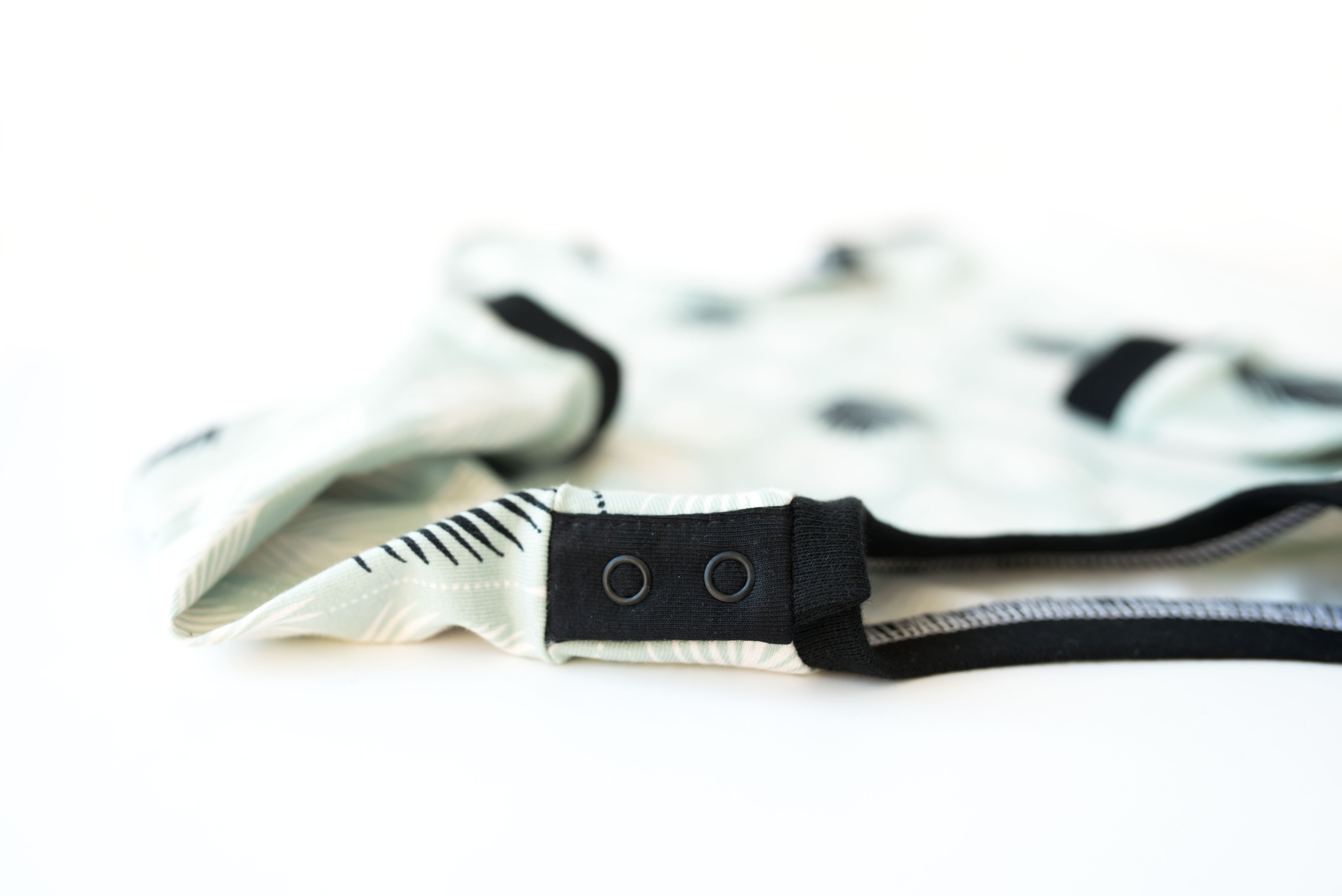 I also added snaps at the leg, and a gusset to improve the fit. I had so much fun making this. I wasn't sure what size to make initially as some race through the sizes while others take their time. I've experience both of these with my own children. This is size 3-6 months so hopefully it won't be too much longer until baby L can wear this.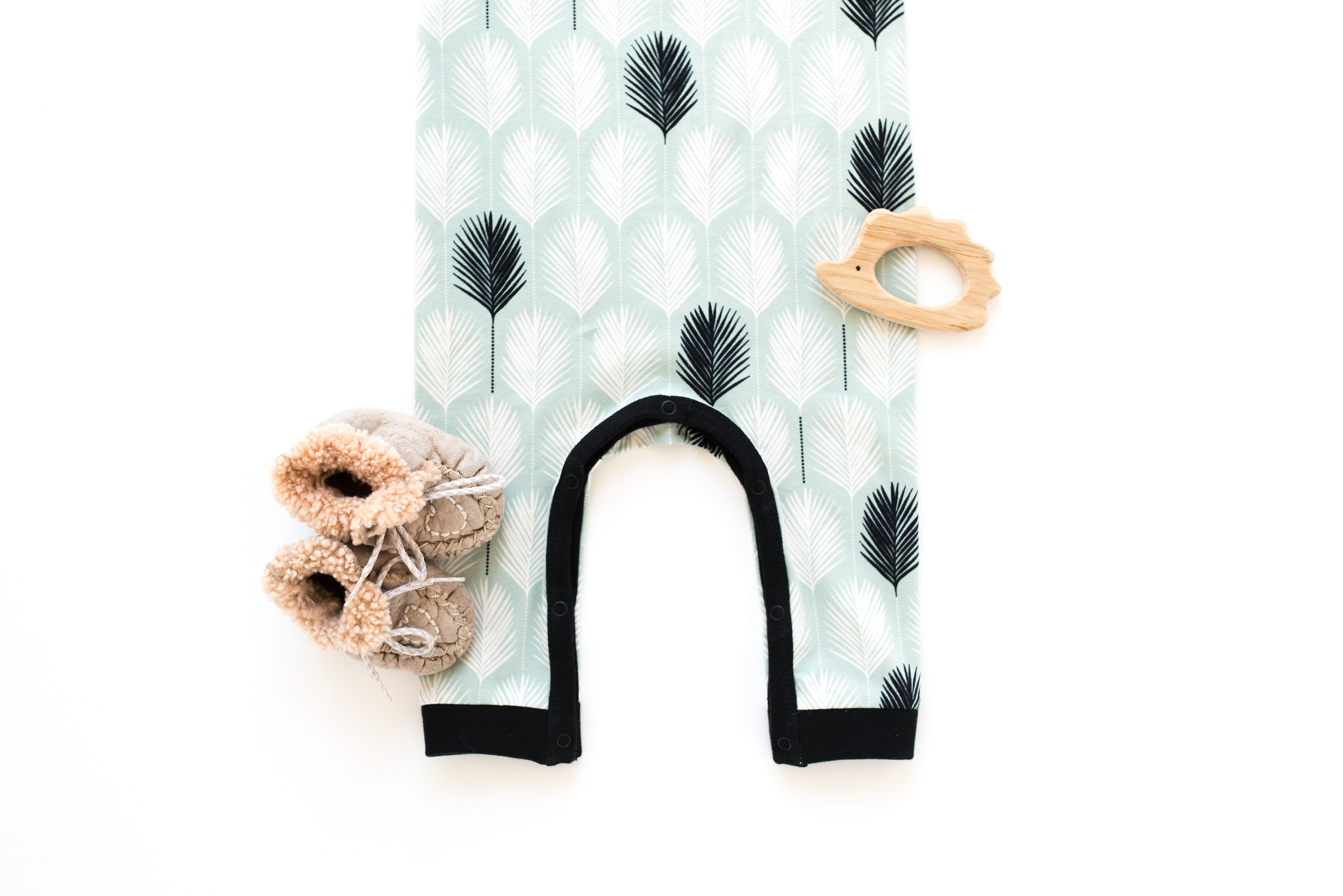 It wasn't difficult to decide on this lovely, soft, organic fabric from Nosh for a new baby. I spent a bit of time looking through Annika's Instagram feed to see what prints she likes, and I thought this was something she might choose. This is their Kuiske print, and while it's no longer available in mint, there are three other gorgeous shades to choose from, including lavender and rose. I've said it before but Nosh jersey is so easy to work with, it's got great stretch and recovery and doesn't curl like some jerseys can. This fabric was provided to me by Nosh but all opinions are my own.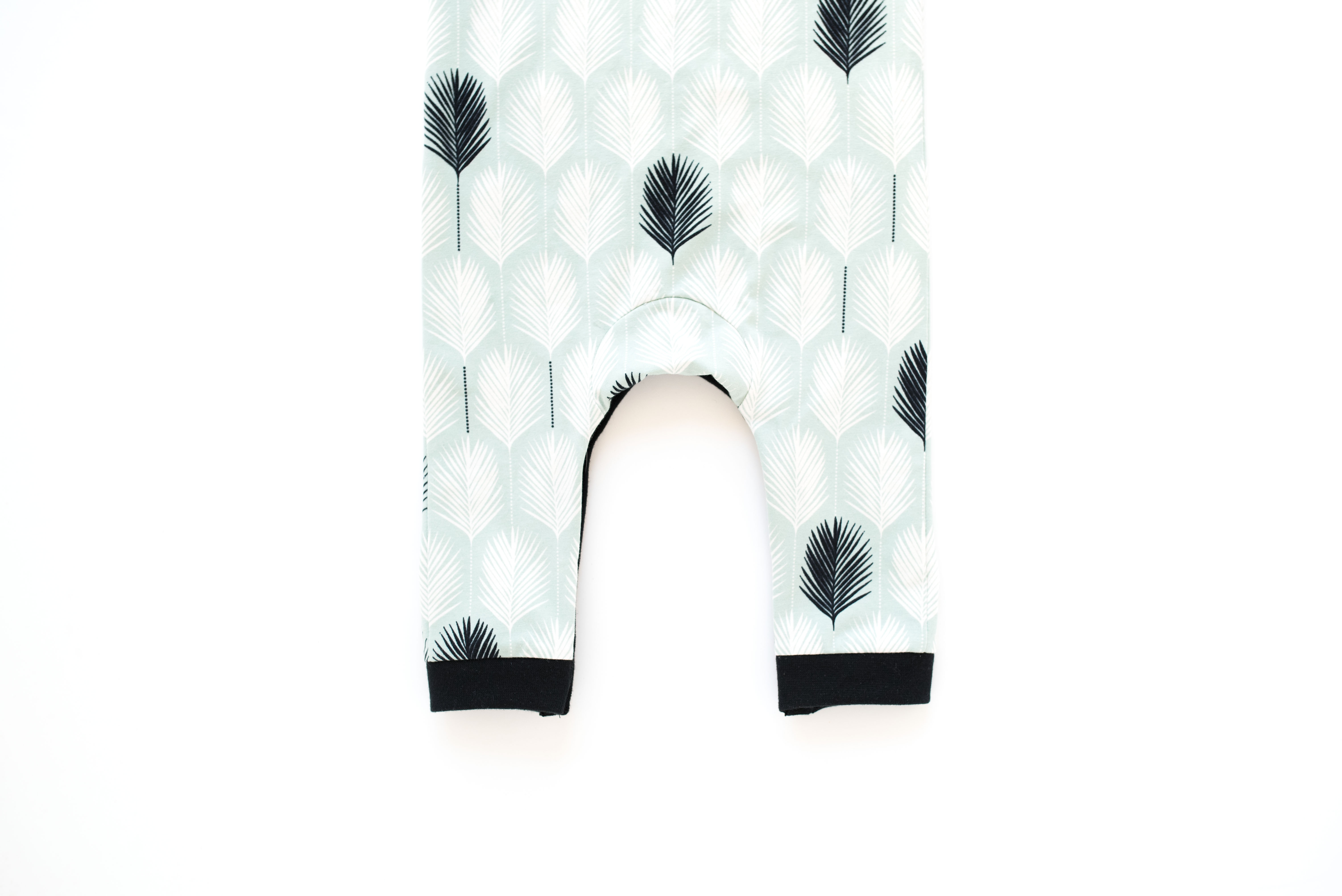 Congratulations to you and your family Annika! I hope you've all enjoyed the first precious weeks of baby L.
You can see all the other lovely gifts from this surprise baby shower using the links below. Many are links to Instagram, and you can see them all together at #babyshowerforannika
@Inspinration   |  @Huisjeboompjeboefjes   |   @MadebyToya   |   @Pienkel
Do Guincho    |    Needle and Ted    |    As It Seams   |    Made by Sara
@Dottasews    |   @Mycozyco    |    @Compagnie M      @Stahlarbeit
@Froeleintilia   |   @Byevamaria   |  @Fliegfederfrei    |    Craftstorming