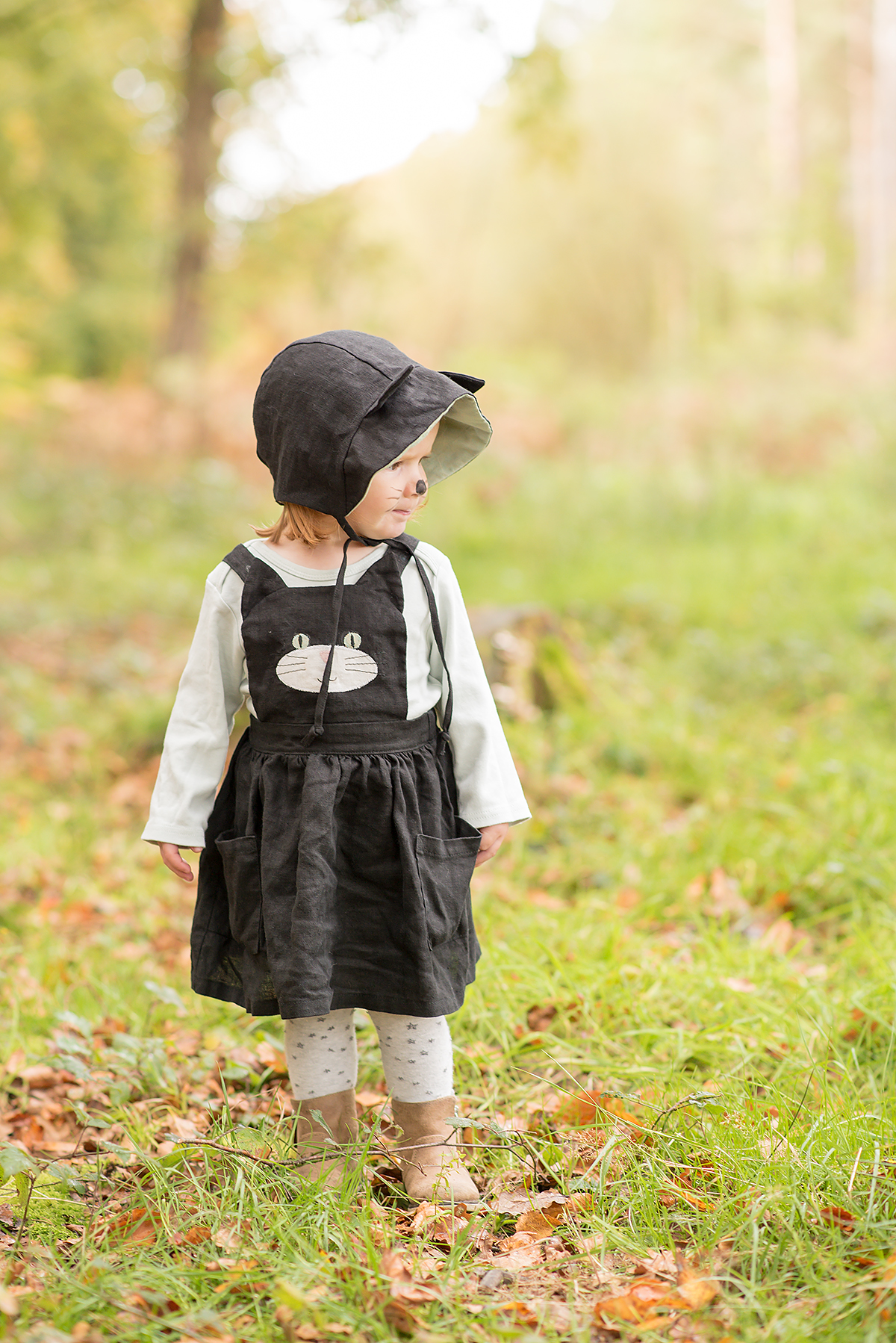 Happy Halloween! I don't always sew my children's costumes for Halloween so when I do it deserves to be shared here. In fact I made this cat pinafore and bonnet a few months ago for a party. We were attending Sing & Sign classes and for the final class they had a Jessie cat dress up party.  While I was sewing it, it occurred to me that this would double up as a perfect Halloween costume.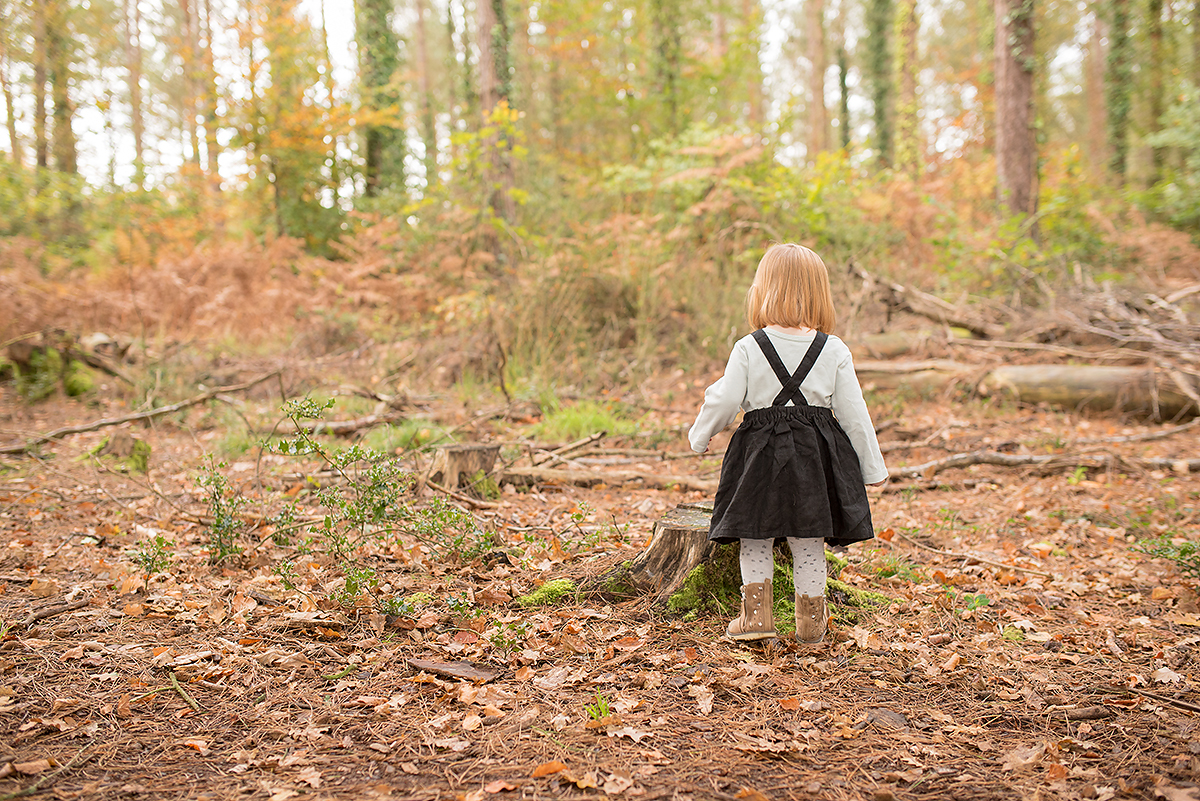 I drafted the pinafore to have a gathered skirt at the front and elastic at the back, making it so easy to get on and off. I absolutely love pinafores and the way they can be worn with or without extra layers for different seasons. I don't have a photo to show you but the buttons are sewn to the back of the cat's ears. Both of the straps have multiple buttonholes, so this pinafore should last for a long time. The skirt has huge pockets as my daughter really enjoys collecting pinecones, acorns and leaves on our forest walks. At least it saves me from having pockets full of them.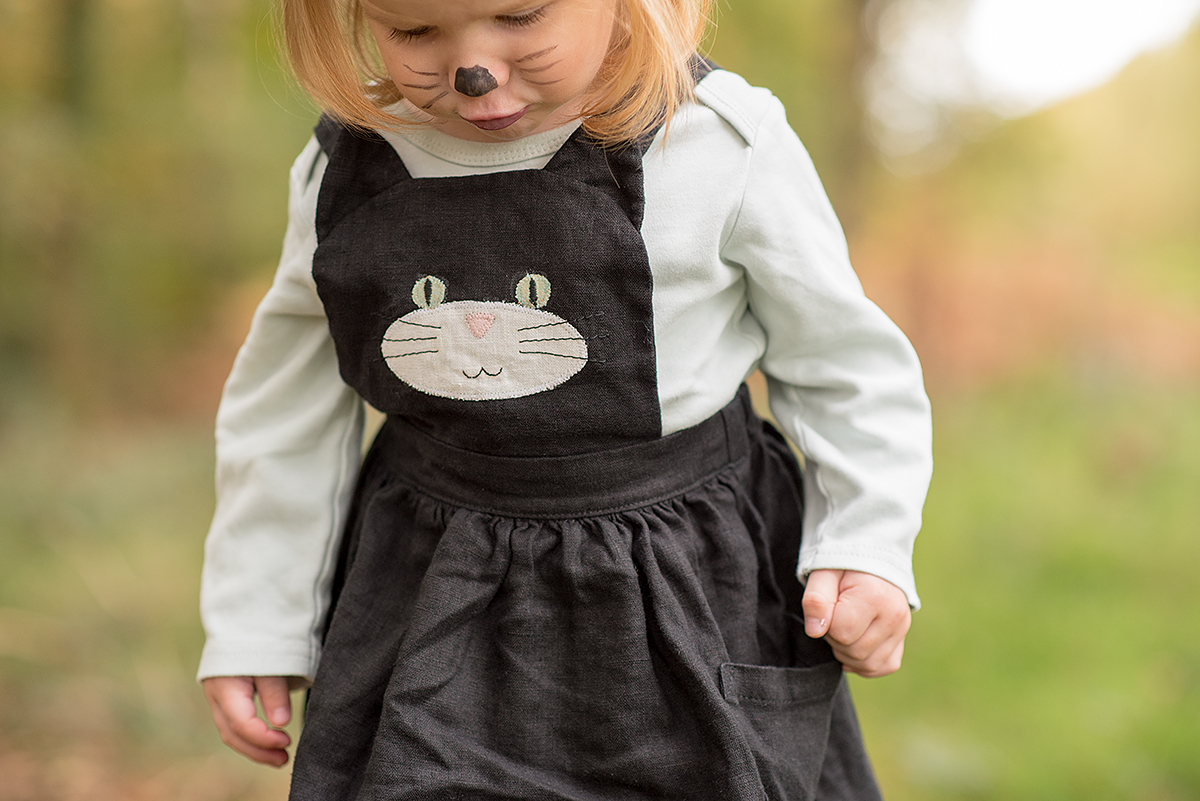 I added most of the cat's facial details using appliqué and my sewing machine. The whiskers, mouth and black of the eyes were hand embroidered. For the whiskers I used a tip that I learned from my friend Abby for hand embroidering straight lines – machine sew the area first without thread. You can then use the needle marks as a guide to help to keep the stitches even.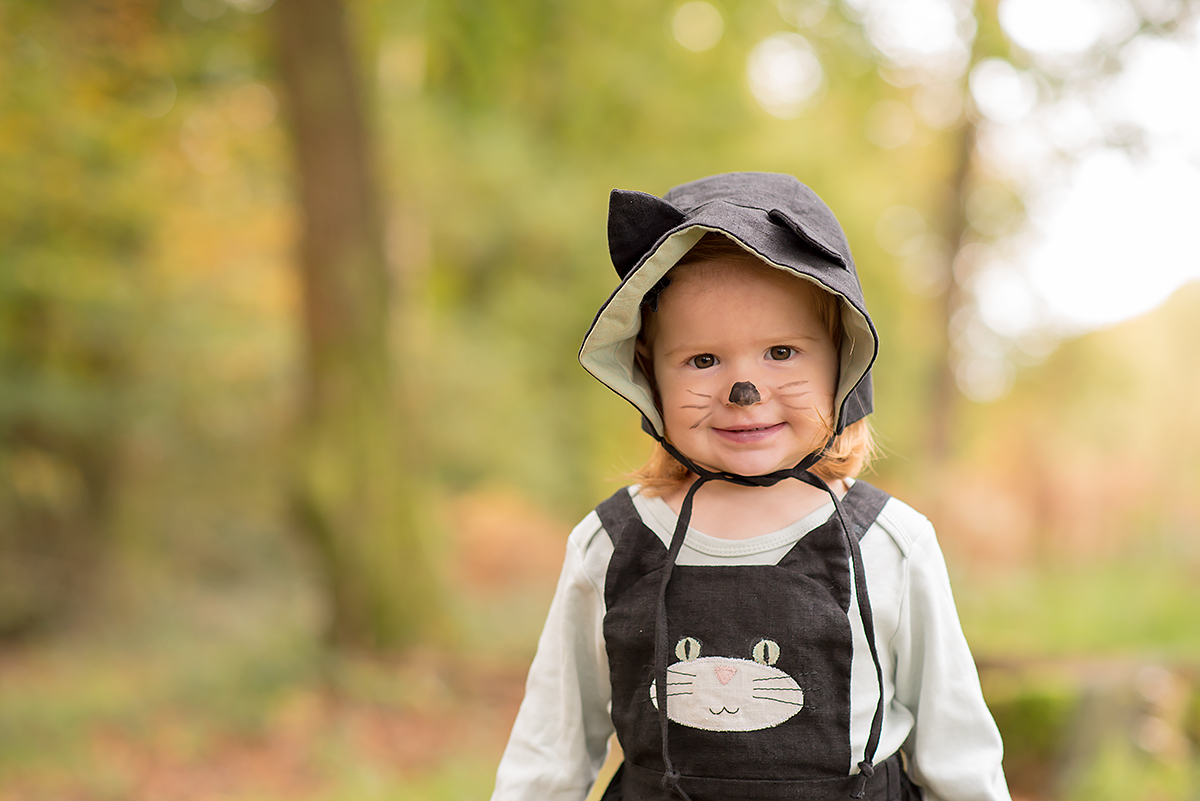 The bonnet is made using the free Sun Bonnet pattern from Purl Soho. The pattern went together really quickly and easily. It was fairly simple to add the ears, although I should have used a thicker interfacing to make them stand up a bit better.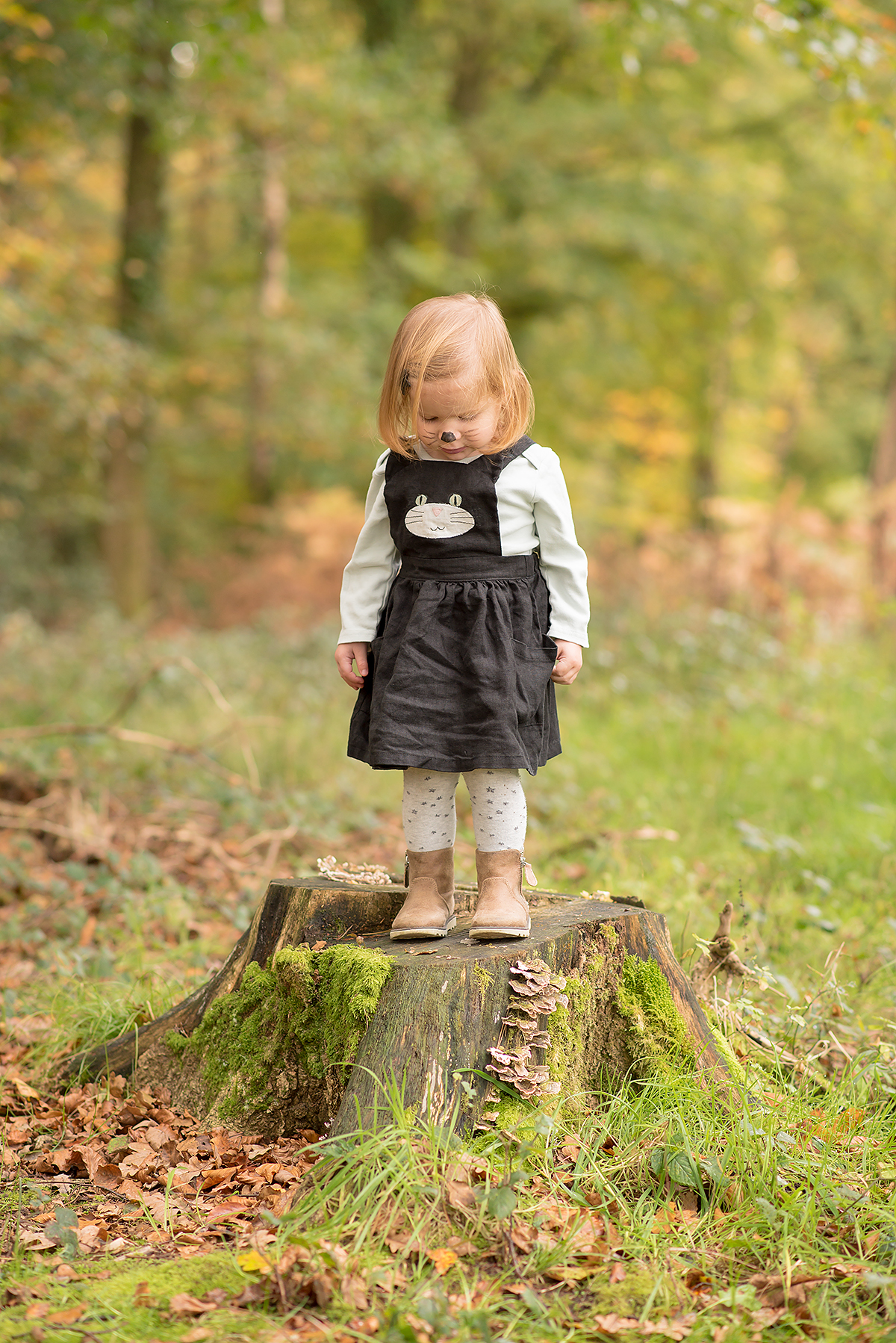 The main fabric for both the pinafore and the bonnet is a jet black European laundered linen from Merchant and Mills. It's one of my favourite fabrics to sew with and dress my children in. The lining from the bonnet is a sage green shot cotton but I cannot remember where I bought it from.
You can expect to see more animal pinafores in the future. I have plans for a panda one next. Which animal would you make?