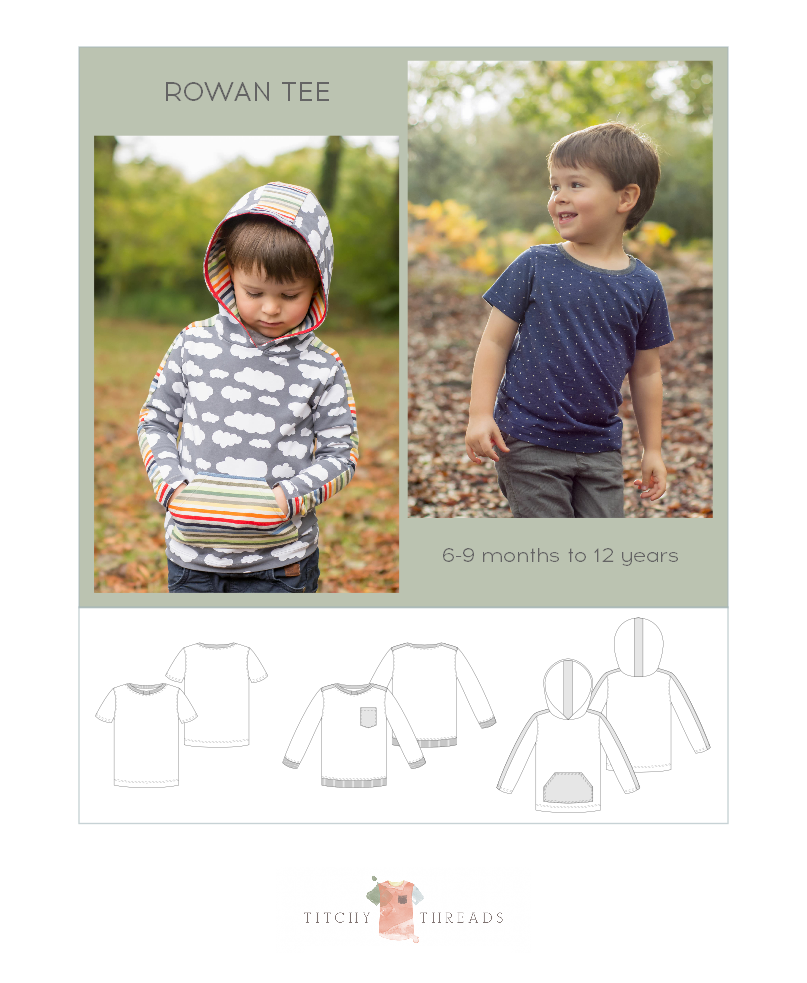 It's been very quiet here but I've been working on a few different things behind the scenes. I'm excited to share the first of those with you today! I originally released the Rowan Tee pattern over 3 years ago and I've loved seeing all the Rowan Tees you've made in that time. I recently decided to give it an update, and the new version will be available from this Thursday. The short video below gives you a summary of what has changed, or you can read on to find out in more details.
If you have already purchased the pattern on the Titchy Threads website then you'll find the updated version will be available in your account downloads from tomorrow. You will also find a bonus colouring book pdf with sample combinations, for you or your children to design their own dream T-shirt. I'll be sharing more details on that here tomorrow.
As part of the update I made three T-shirts for my children, one in each of the example views shown in the pattern. If you're not already familiar with the pattern, these are the example views. Of course, the different options are interchangeable, and you can mix and match to create 144 possible combinations.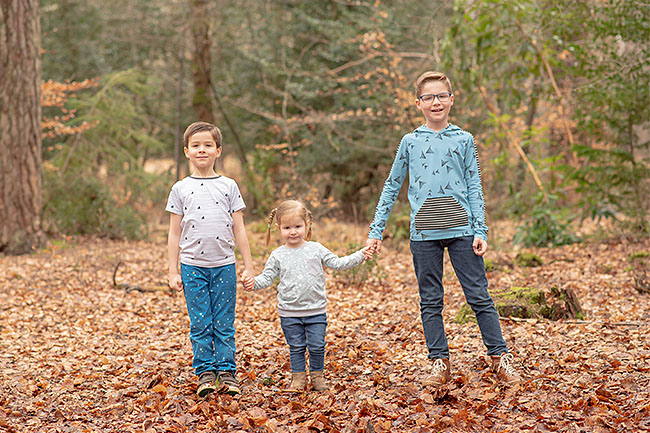 VIEW A
Fabric: SHARKS BLACK ON WHITE by I Got Stripes Studio (available from their Spoonflower profile here)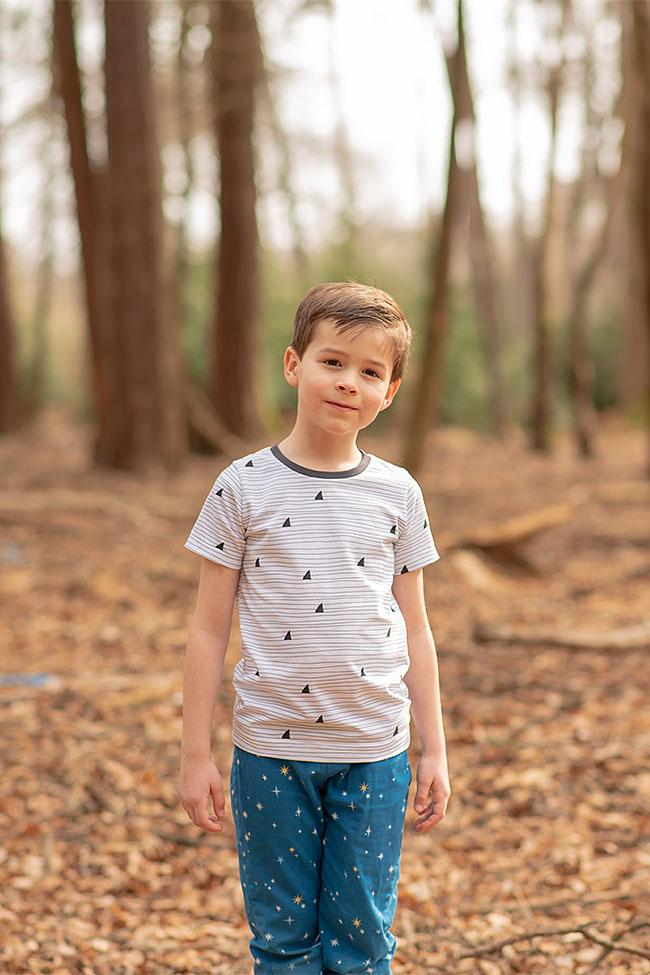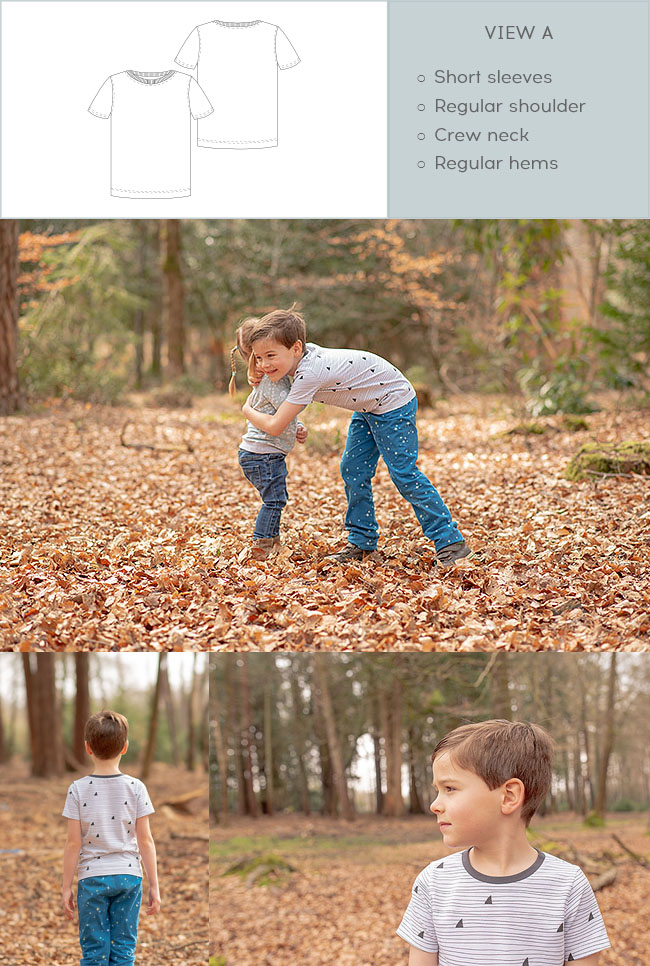 Rowan is also wearing some Twisted Trousers that I originally made for Casper.
VIEW B
Fabric: Flora in dusty mint by Elvelyckan, with Nevis Melange rib knit, both purchased from Jelly Fabrics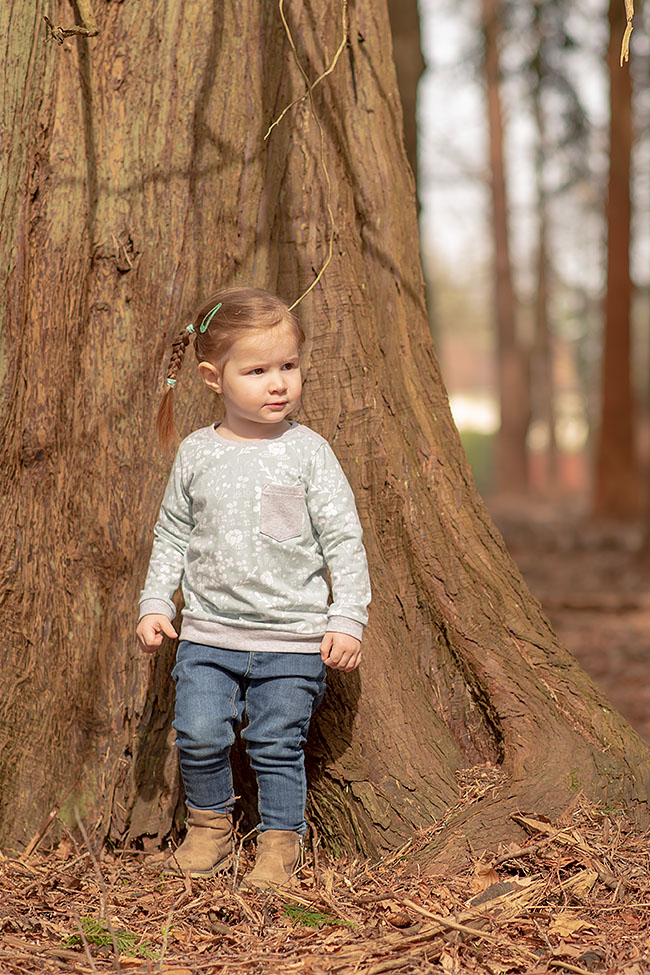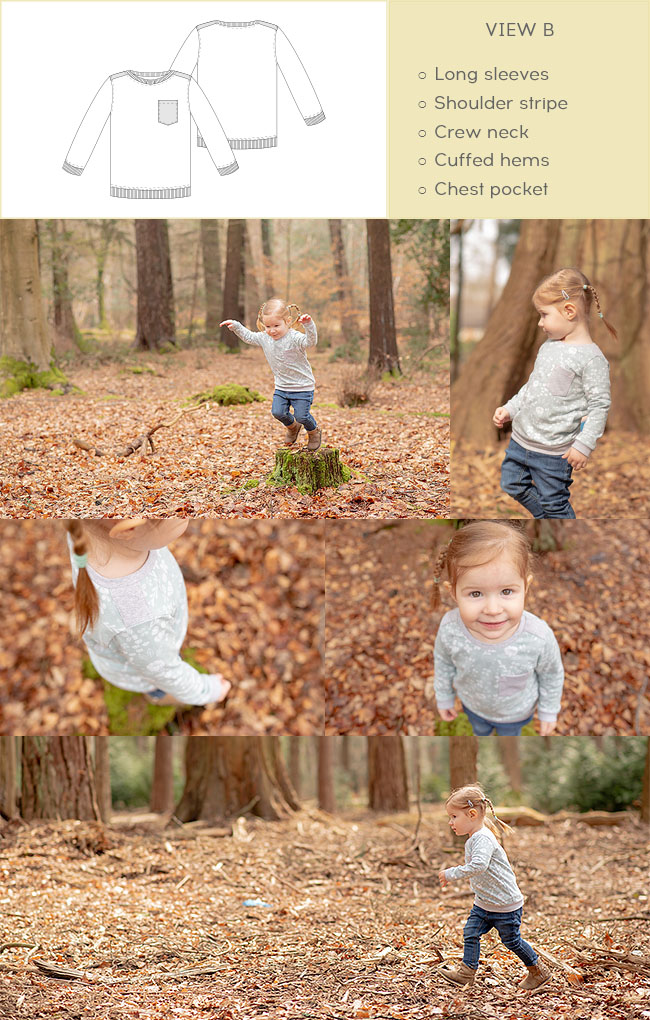 VIEW C
Fabric: GEO BIRDS BLACK ON GREEN by I Got Stripes Studio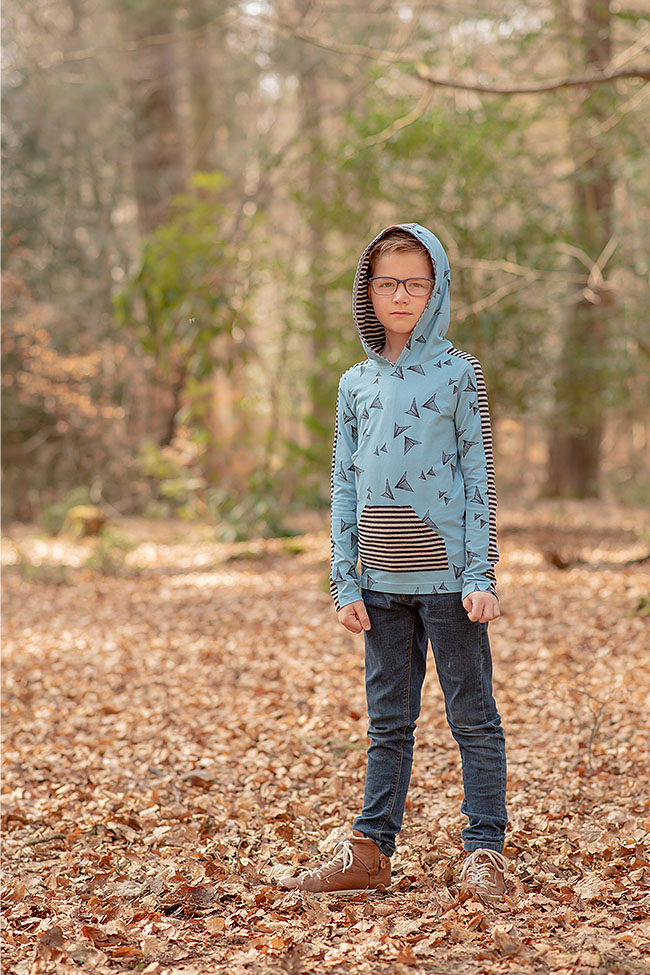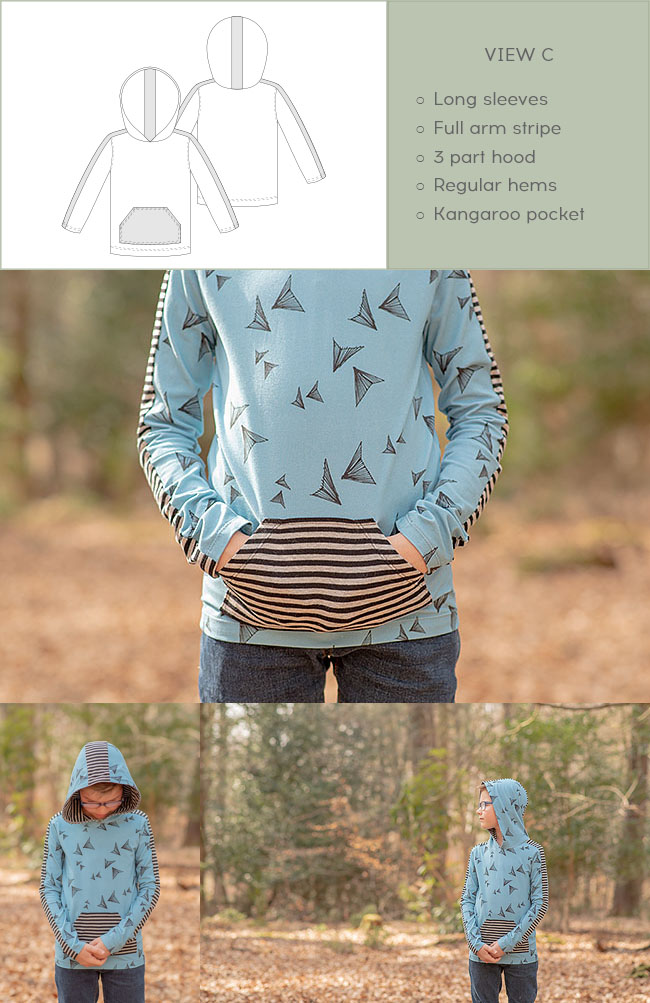 So what has changed with the Rowan Tee?
1. New look tutorial
We updated our branding and tutorials in 2016, which included switching to illustrations from photos. The Rain Dance Romper and Rushbrook Dress and Top were the first two patterns released after this, and we are now bringing the Rowan Tee up to date with this style. Other older patterns may follow in the future. This tutorial also includes hyperlinks, and a clickable contents page, to make it easy to move to the page you need.
2. New look pattern pieces
As part of the rebranding we also changed the colours, line styles and fonts used for the pattern pieces. The update means that the colours will be consistent with the free pattern pieces I'll be sharing for the upcoming 'Rowan Tee Hacks' series. There are very few changes  to the actual size and shape of the pattern pieces (more details below) so the you will get the same fit you've come to love.
3. One extra size
The 6-12M size has now been updated to 9-12M, and I've added a 6-9M size. This is in line with more recent patterns released for smaller sizes. My daughter is small for her age and when she was a baby I developed a strong appreciation for infant sizes that spanned fewer months. I wanted to include that in my patterns, and if you've sewn the Rain Dance Romper you'll know that below 6 months the sizes jump in just 2 month gaps.
4. New improved shape at the top of the sleeve
This change is minimal for some sizes, and more noticeable for others. Overall, you will find the sleeve fits the armscye even more easily.
5. Adjusted position of the chest pocket.
The position for the chest pocket has been moved on the front body for all sizes. The sewing instructions have been simplified as well, so there are no longer two different cut lines.
6. Additional notches and markings to assist with sewing
For example, there is now a central notch on the shoulder of the front body piece, and a matching notch on the front of the shoulder stripe.
The updated pattern has gone through my usual thorough testing process, and I really had an amazing group of testers. I'll be back to share their versions in the next few days.