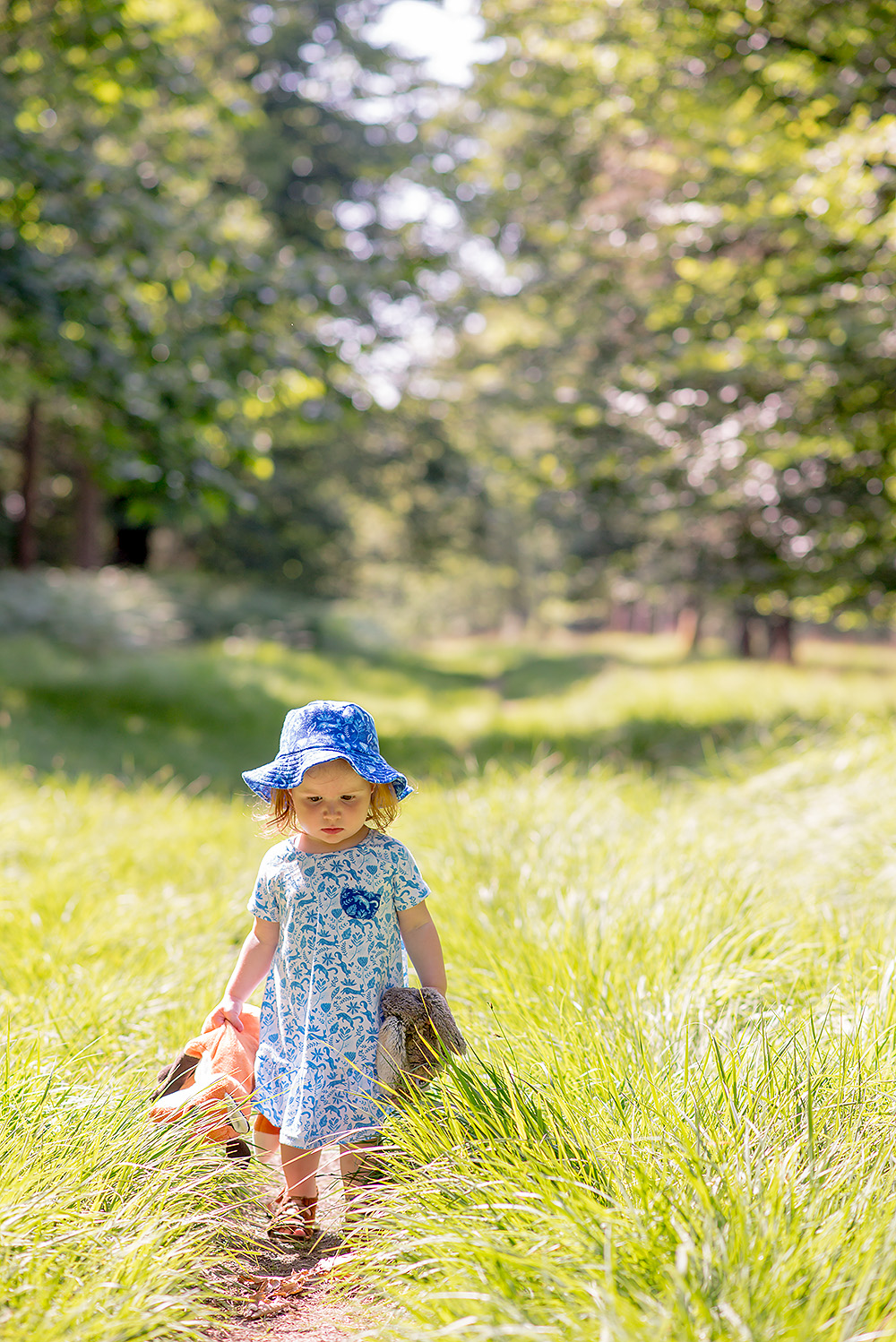 It's no secret that I love sewing with knit fabrics and it's wonderful to see them feature in so many fabric collections these days. Tamara Kate's new line for Michael Miller Fabrics, Frolic, includes even more knits than most.

This fun and colourful collection was inspired by Mexico and features several whimsical forest animals. You can read more about Tamara's design process in this blog post. There are no less than 9 different knits, which made it very difficult to choose which ones to sew with. I was drawn to the two co-ordinating royal and sky blue prints and the possibility of making a co-ordinating outfit for my daughter.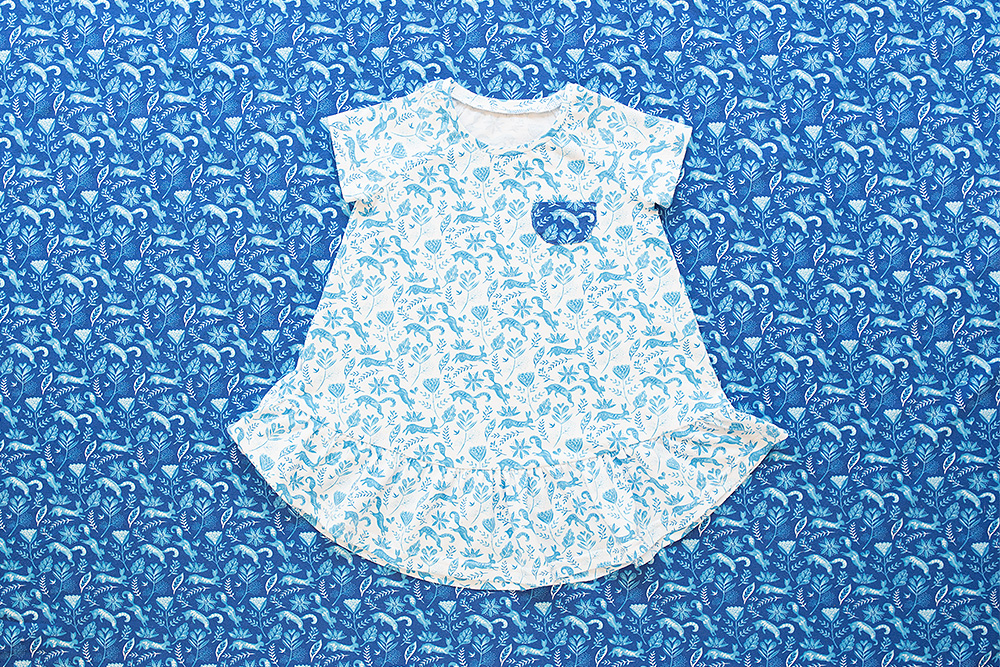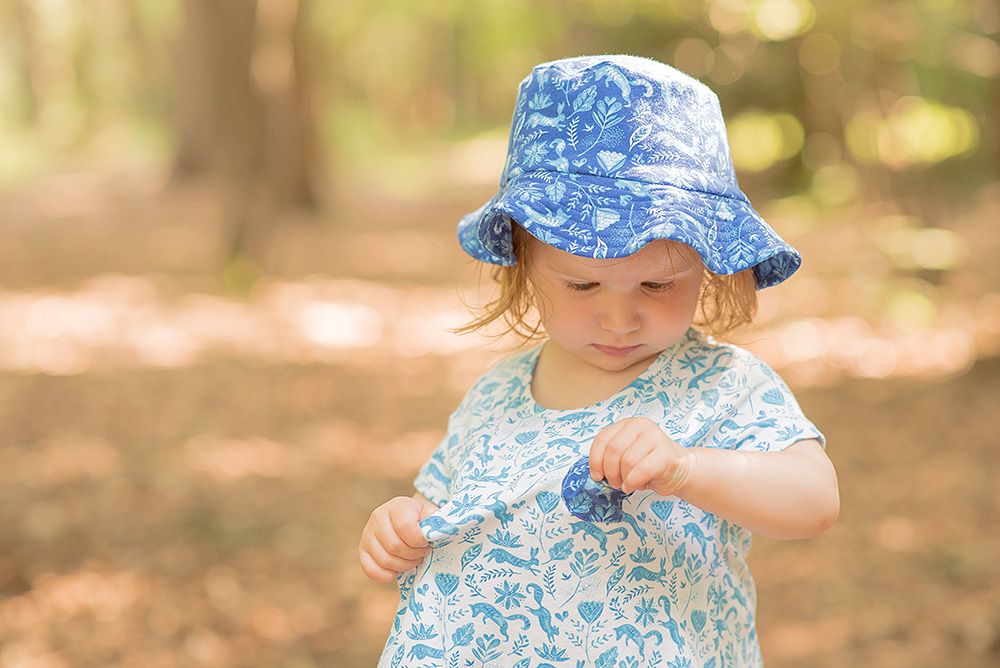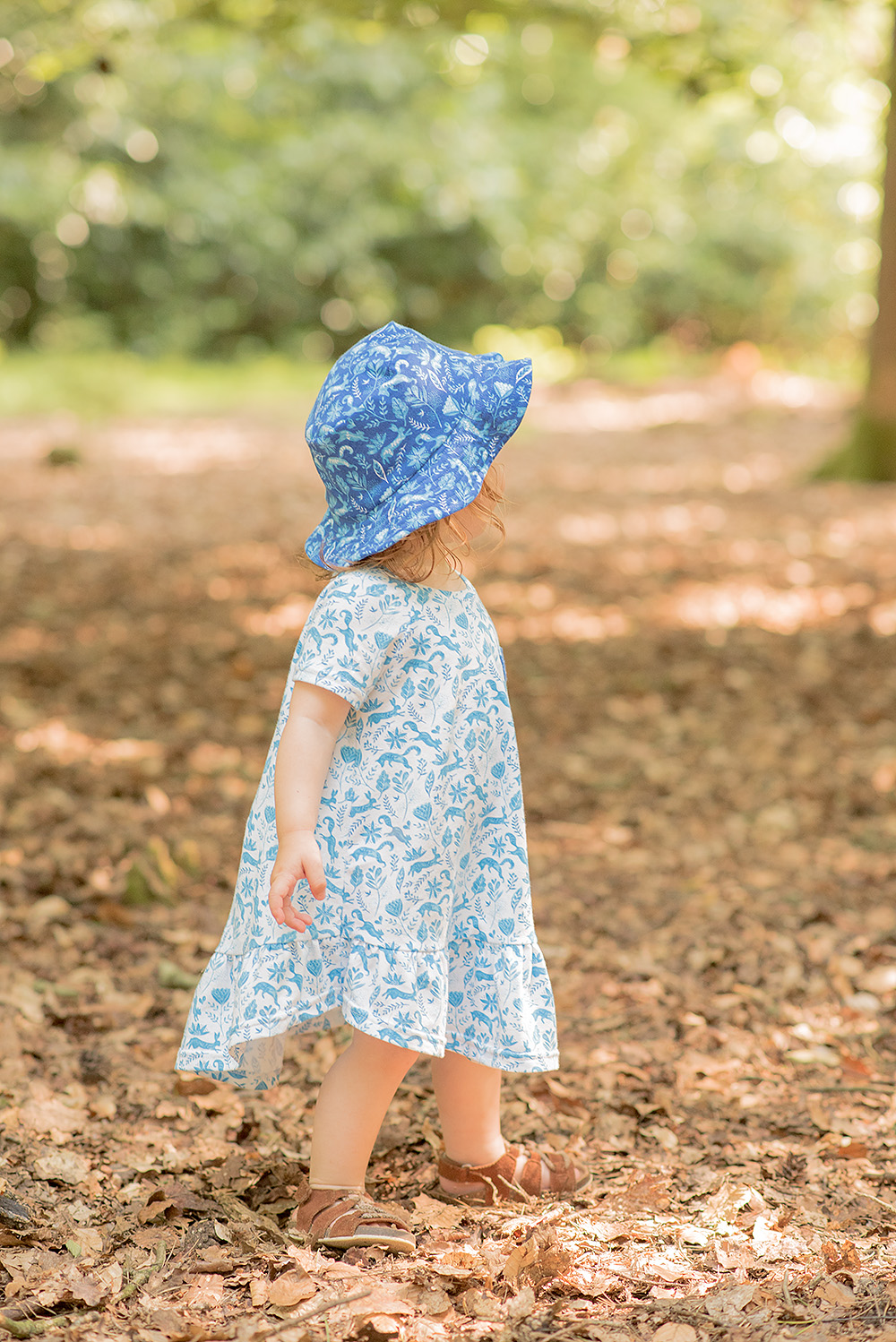 The knit itself is great quality and very soft. It is very easy to sew with and would be a great choice for someone who is new to sewing with knits. The dress is the Waterfall Raglan by Chalk and Notch, which is also available in women's sizes. Willow's measurements fell perfectly in the 12-18m size and I'm so happy with the fit on her. I can't believe I've taken so long to try this pattern. All the pieces went together perfectly and the tutorial was very easy to follow. It has such a beautiful silhouette and is still very wearable for a toddler who loves to climb.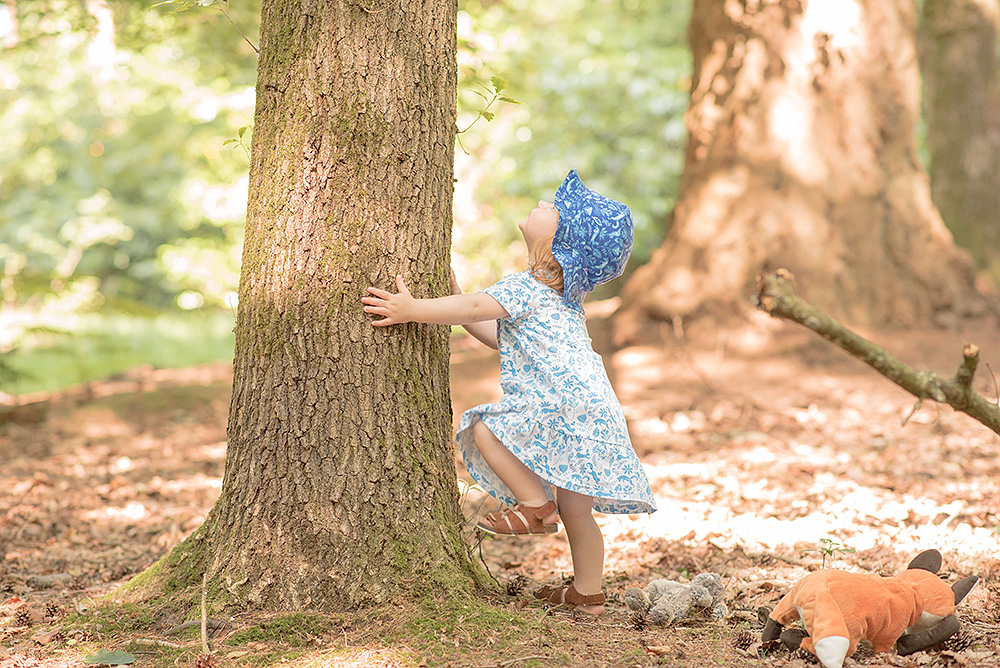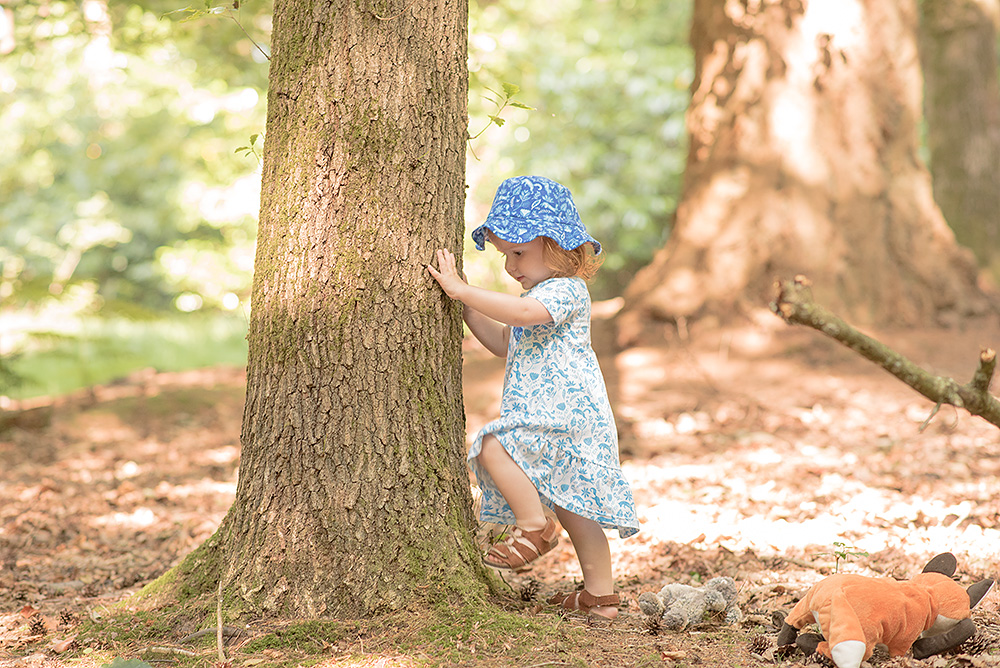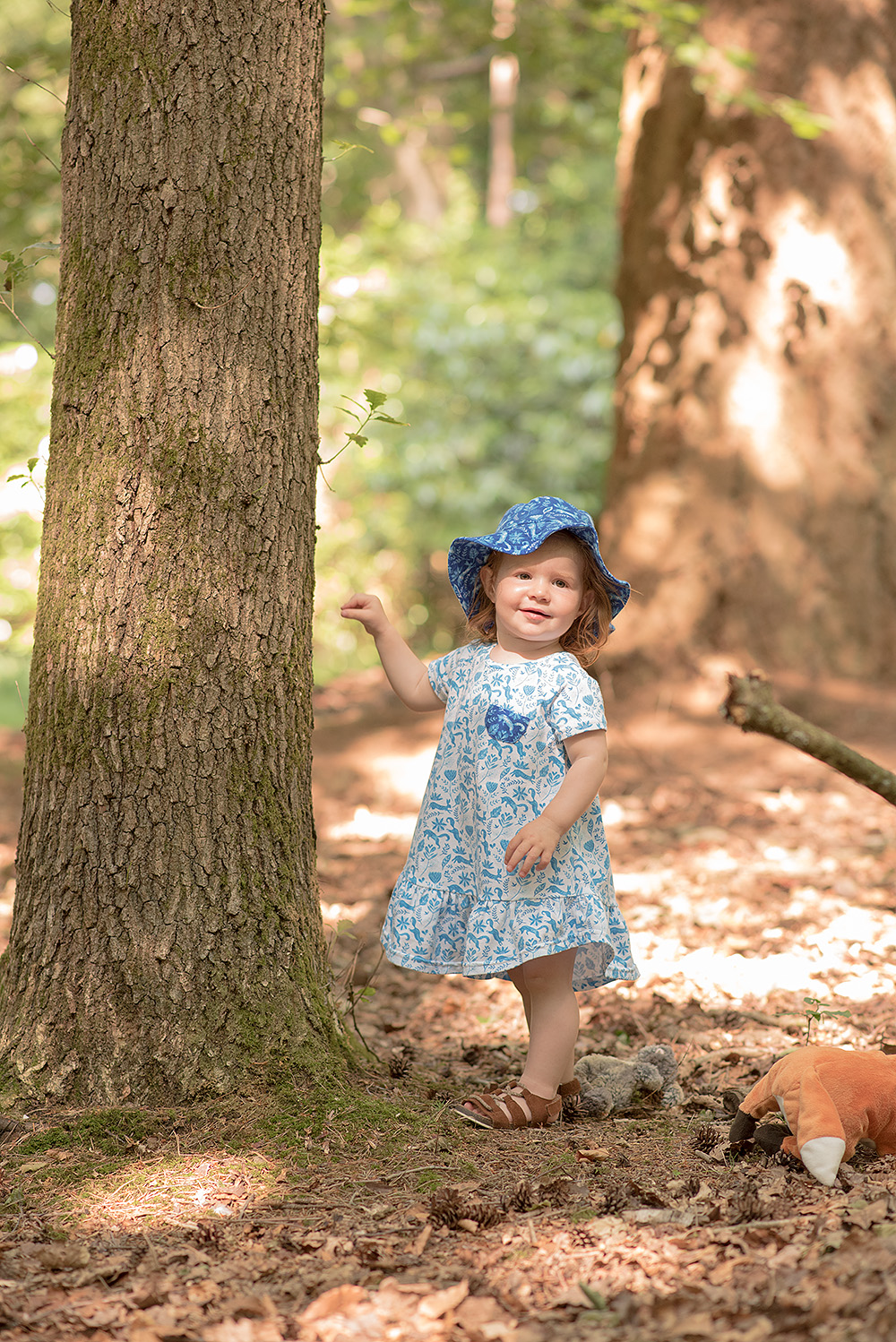 I created the pattern for the hat as it's been so hot here in England recently and my daughter is very fair skinned. It's got a large floppy brim to keep her covered. Fortunately she loves wearing hats, as well as clothes and shoes. I don't think it will be much longer until she's telling me what to make for her.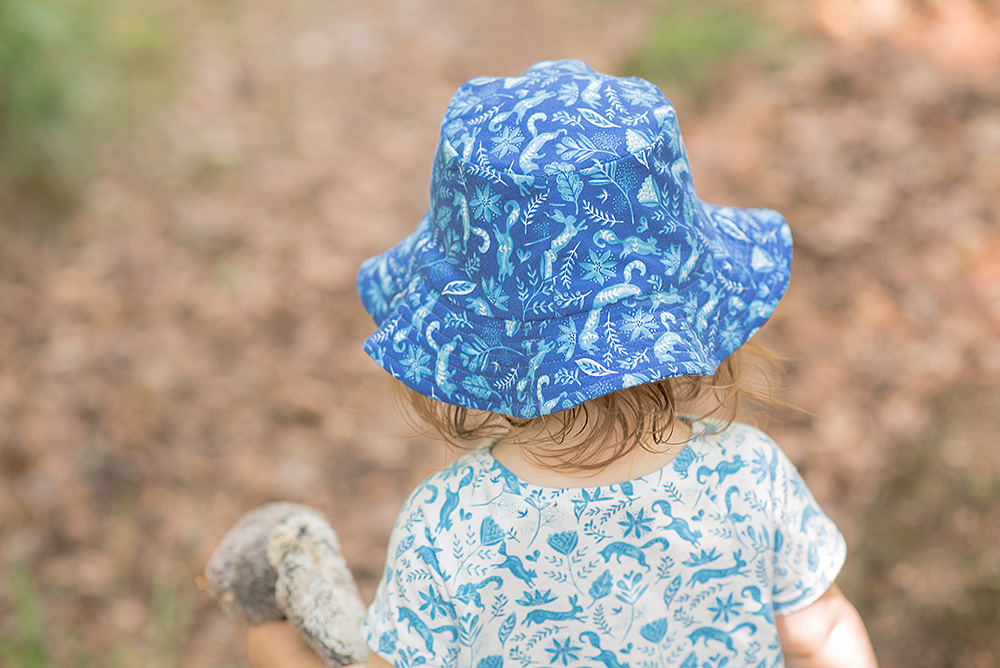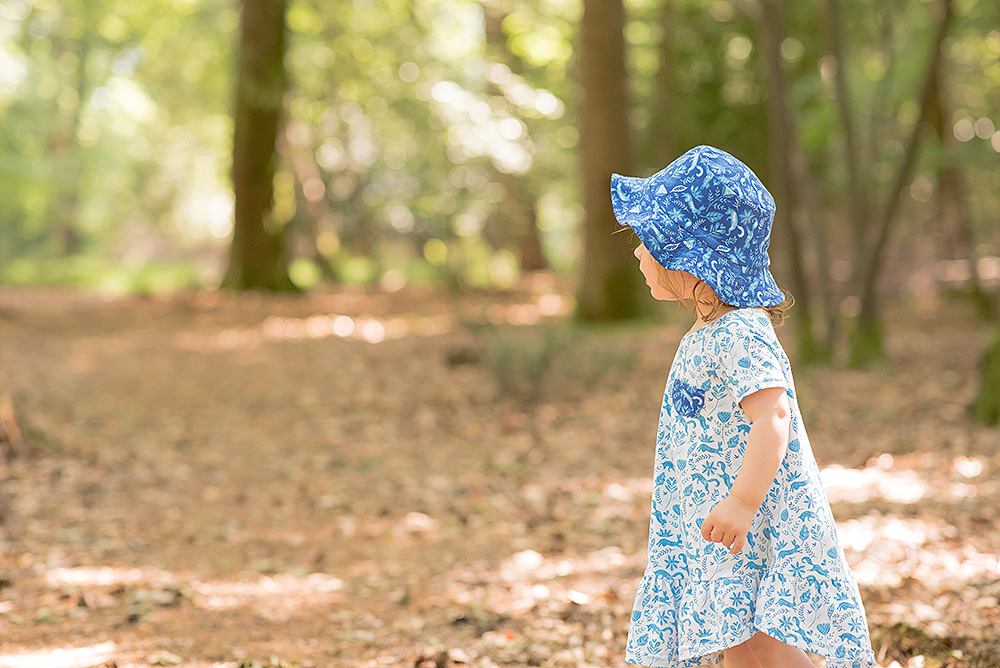 The Frolic collection shipped last week so it should be arriving at a fabric shop near you very soon. You can read about all the other gorgeous projects on this tour here.