It's the final Twisted Tuesday and today I have some great friends sharing their twisted trousers. There's a bit of a floral theme to their fabric choices too.  I hope you've enjoyed seeing all the twisted outfits over the last seven weeks and that they have given you some inspiration.
First is Miren from Solo Sewing and lives in Spain. I had the pleasure of meeting Miren in Paris recently and she is so welcoming and easy to talk to. Her blog is full of beautiful sewing for her daughter, including this 'not a birthday dress'. I love that she chose to make something different to challenge herself. Miren has made a fantastic pair of Twisted Trousers, That pop of orange is so pretty against the pink. Read more about them here.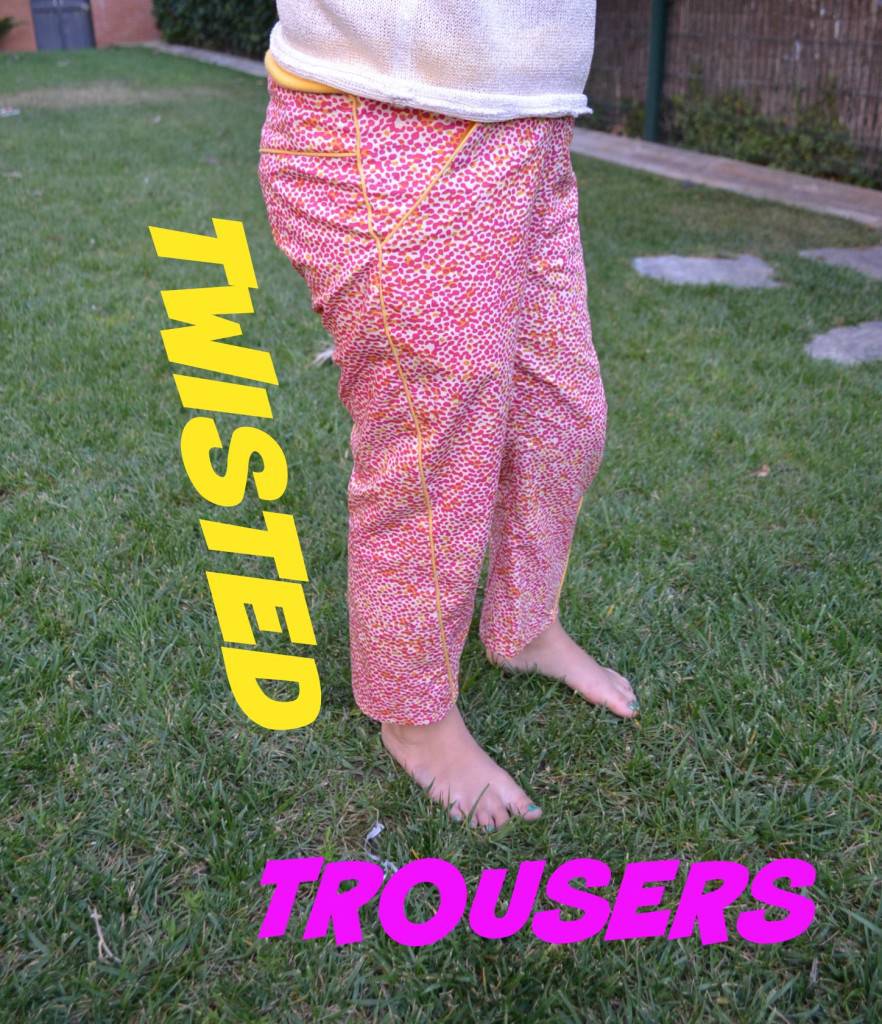 Next is Ines, one of the sweetest and funniest bloggers out there. Ines is the only one of today's guests that I haven't met yet but I hope to very soon. She picks the most amazing fabric and has a lovely laid back style. The outfits she sews always look like they came together effortlessly, like this beautiful outfit she made for herself. I'm sure it feels that way to you, right Ines? This isn't her first pair of Twisted Trousers, but this might be my favourite yet. She's paired them with an untwisted Twisted Tank, with a little twist! Read all the details here (with a funny surprise near the end).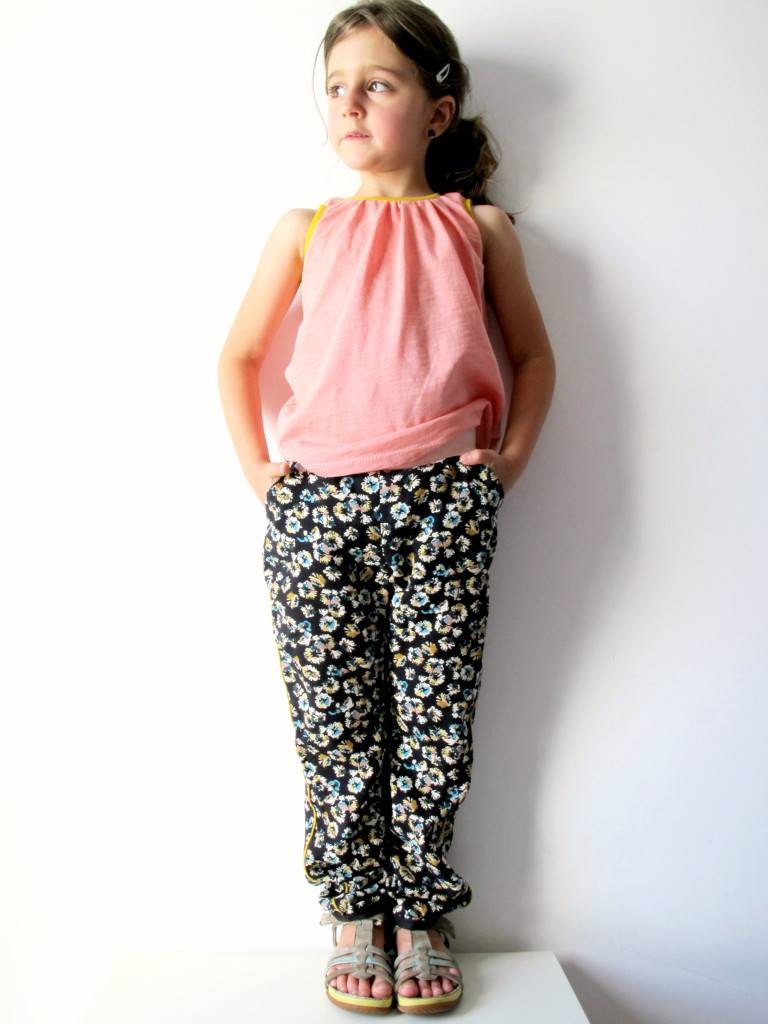 Last, but certainly not least, is Celina from Petit a Petit and Family. I'm sure Celina needs no introduction, but just in case, she is one of the creators of STYLO magazine, has incredible taste in children's clothes, takes amazing photos and is a great friend too. I was lucky to meet her and her gorgeous kids when they visited England last year. Celina has used this stunning Nani Iro fabric for her twisted trousers, and if you read her post you'll see that her and Ines have been plotting something fun.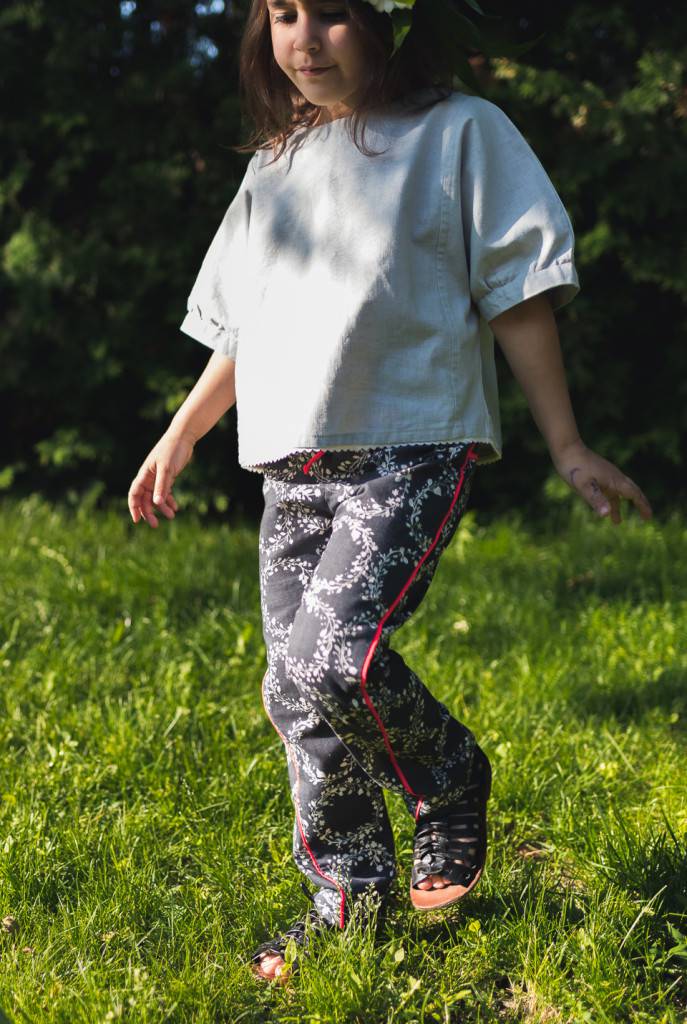 So that commences the tour. I would like to say a huge thank you to everyone who joined the tour and to everyone who has followed along.