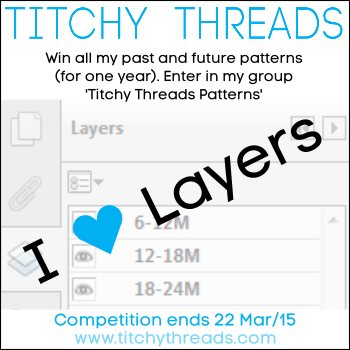 13 months ago today Titchy Threads was the first pattern company to include pattern layers as a feature of their patterns. If you haven't come across layers before they basically allow you to switch on and off the different sizes within your pdf so you can print only the size or sizes you want to use. I will explain a bit more about them below but if you are already familiar with them then let me tell you about the competition first.
To celebrate the layers feature I am hosting a 'I ♥ layers' competition in my group. Two lucky winners will each receive all the patterns I've released so far AND all the patterns I that I release during the next 12 months. I promise there are many new Titchy Threads patterns in the works as well. The Azur reversible swimsuit and Cloud 9 reversible swim shorts and tank are both almost ready. I started working on them last year with the reversibility master Celina from Petit a Petit and Family and we're just tweaking a few final details. I will also be releasing the Rise and Shine Raglan (including puppet sleeves and other options) in the next month or two, with a lot more patterns planned after that. All the details on how to enter can be found in my Titchy Threads pattern group on Facebook.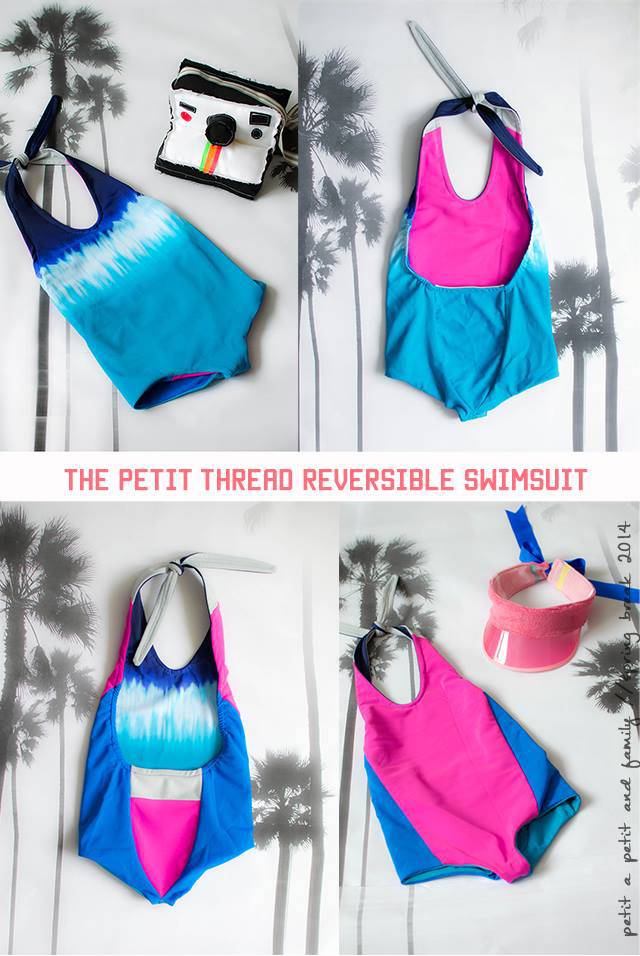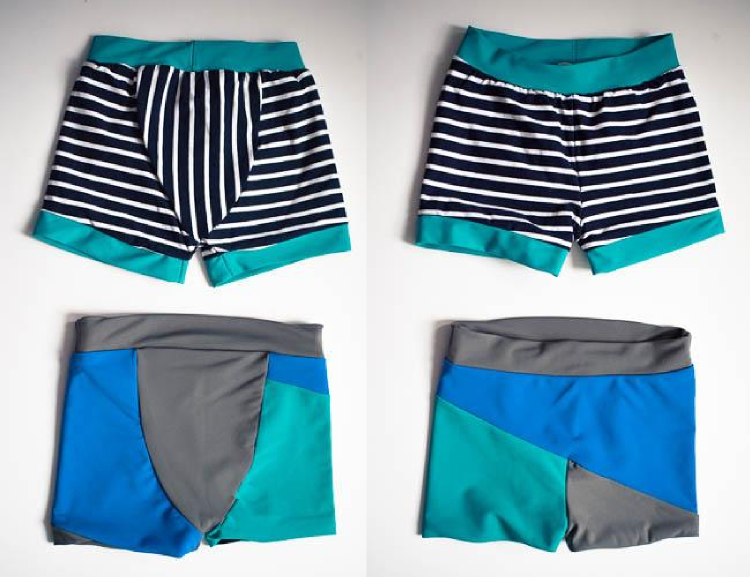 So what are layers and how can I use them?
The pattern designer must have included layers in the pattern. It has definitely become very popular within the last year and lots of designers include this. Layers are generally added when patterns are created using Illustrator (fairly easily) or Inkscape. I use Inkscape and also sell a pdf generator tool with two levels. The professional level of the tool allows the user to include layers in their pdf.
To use layers you must open your pdf in Adobe reader. You then need to select to list the layers for all pages, since the layers only appear in the pattern pages and they are normally at the end of the document.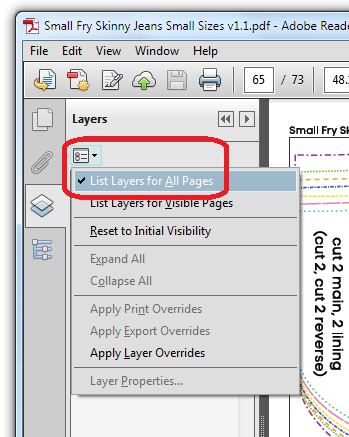 The pattern will default to showing all the layers, as you can see below.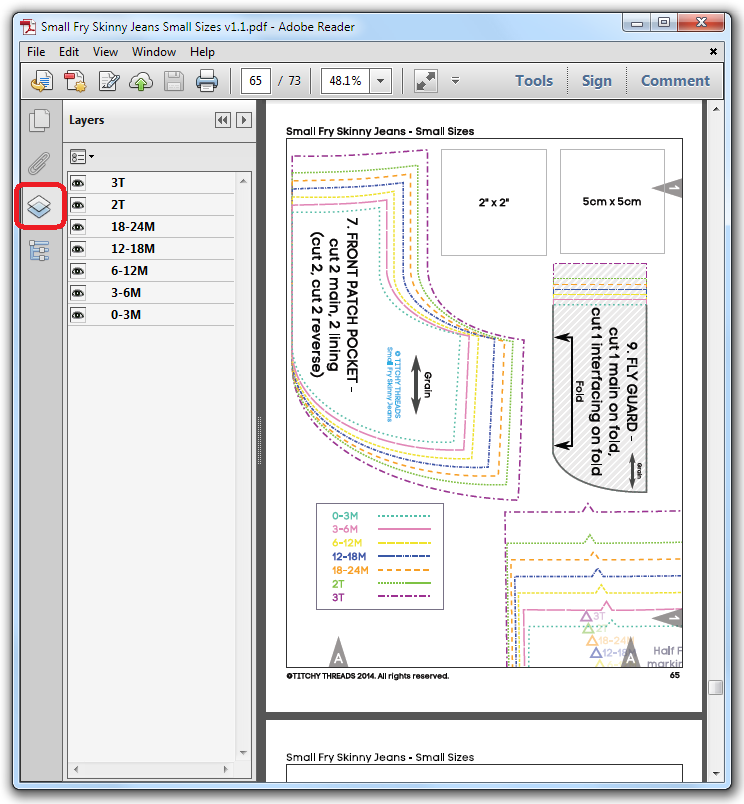 You can then turn each layer on and off individually. Below only the 12-18 month layer is turned on and you can see that is the only size that is shown in the pattern pieces.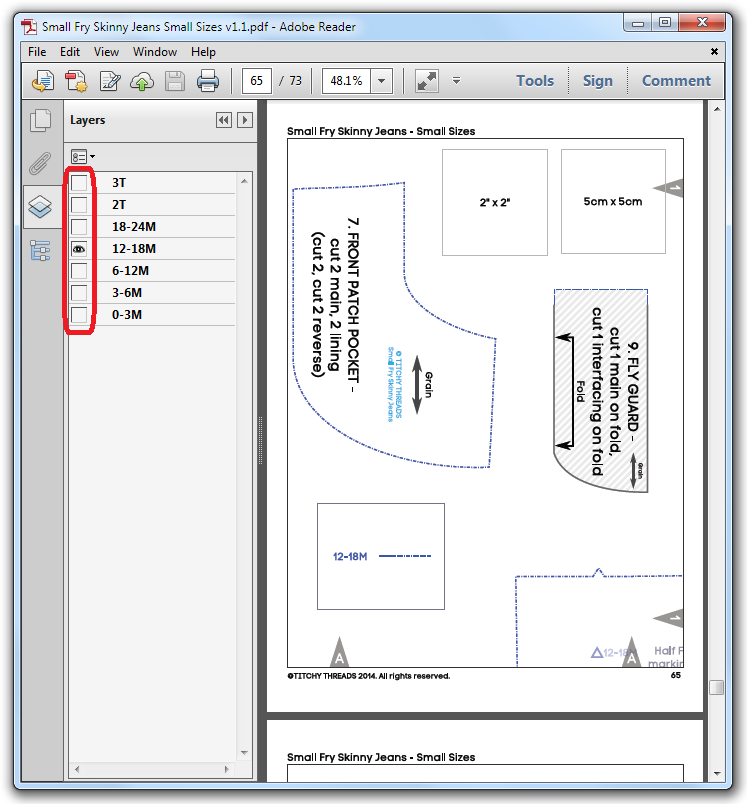 It's as simple as that. Now when you print only the size 12-18 month pieces will print. This will save you ink and make it easier to see the lines if the various sizes overlap. It is also really useful if you want to blend the width of one size and the length of another – just print those two sizes and it's easier to combine the two.