The talented baker joining us today is Sue from Munchkin Munchies.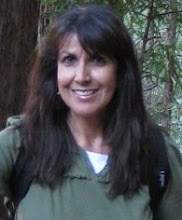 Sue creates some of the most fun sweet treats you will find. There are so many amazing ideas on her blog but if I had to pick a few I'd choose these Birthday Cake Brownie Pops, some Jelly Bean Cookies or this Peanut Butter and Jelly Sandwich Cake. Also, how cute are these Cookie Sheet Cookies? Almost too cute to eat, almost. I am so excited to share what Sue has made for us today.
I am so happy to be here at Craftstorming today! I was very flattered when Laura asked me to participate in her "Sew Yummy" series. Laura is quite talented at baking, sewing and crafting, but I usually just stick to baking:)
My daughter sewed a colorful bunting for me recently and I have it hanging in my kitchen window. It adds a lot of cheer to the room and makes me happy. I knew this bunting would provide all the inspiration I needed to transform a sewing project into a baking project. I was right!
The variety of colors in the stitched bunting translated into some bright colored cookies that were very fun to make. I chose two different designs for my bunting cookies. The scalloped square cookies were decorated with a base of white royal icing and then the colored bunting was iced right on top of that. The other cookie is more of a "double-decker" cookie(originally coined by Bridget of Bake at 350). I baked little triangle cookies (I used a small diamond cutter and then cut the diamond in half), iced them, and adhered each to the large cookie with royal icing for the bunting. It was pretty easy-peasy.
Perhaps I will make some for another season or holiday with coordinating colors. My daughter did buy some Halloween material to make another bunting, so I definitely see a Halloween version of these bunting cookies in the near future.
I'd like to thank Laura again for this wonderful opportunity! I really enjoyed this project very much! I encourage everyone to visit Laura's blog and see the other projects in this series. I can't wait to see what's in store!
These cookies are so colourful, fun and modern Sue. Thanks so much for participating and for your kind words. I am very tempted to sew a bright bunting for my own kitchen now.