Today the pattern tour is visiting the amazing Rachael of Imagine Gnats. I am in awe of how much Rachael manages to do. If I could be half as productive as her I would be very happy indeed. She sews – a lot – for her two girls, her shop and also for herself. In addition to that she quilts, knits, embroiders and is a talented graphic designer. Is there anything you can't do Rachael?
Rachael also hosts several series and gift exchanges including Merrily We Sew Along, Shorts On The Line, The Covert Robin, and (my favourite) Raccoon is the new black. How fun are these pillows?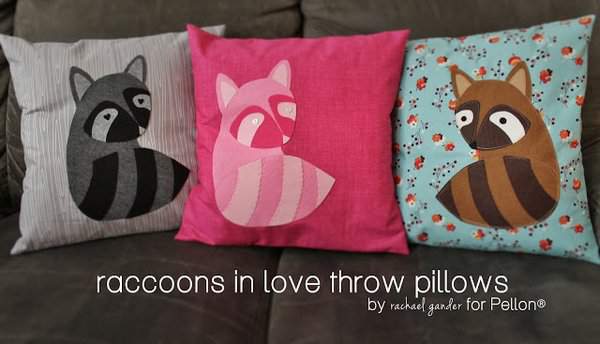 So head on over to Imagine Gnats. Rachael has a pattern tour for her first pattern running at the moment and we are doing a bit of a tour swap today, so I'll be back later today posting about the fantastic Roly Poly Pinafore pattern.