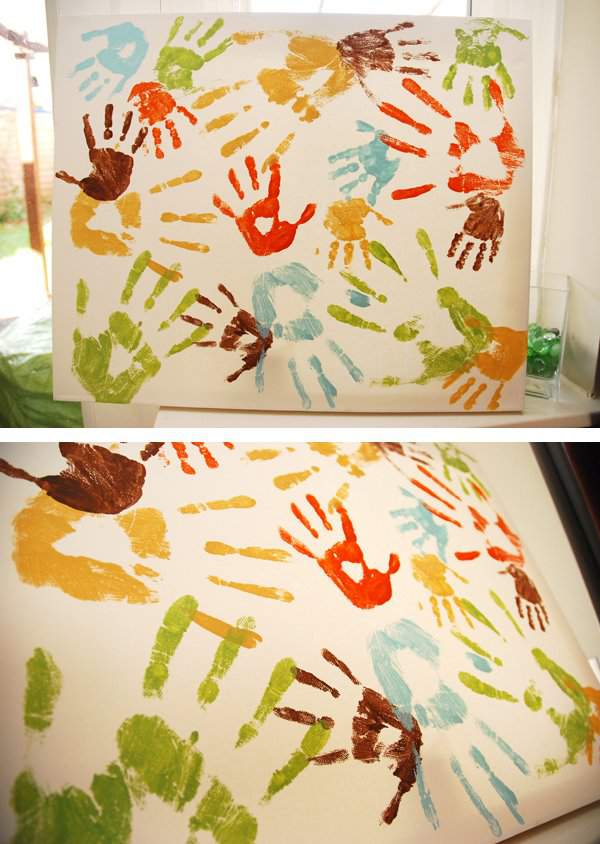 I love seeing the photos and artwork that people have up around their homes. My husband is really into photography and has a decent camera and the skills to enhance his images with photo editing programs.
However, as you can tell by my featured photos, as much as I'd love to be good at it I do lack the skills to be a great photographer. With this in mind I wanted to produce something unique to my family that I could proudly display in our home. I had a vague idea of what I wanted to put together but didn't quite know how to communicate it.
Having stolen inspiration from images on the internet and other peoples work I bought up the necessary materials from our local craft store and primed the family for a messy afternoon.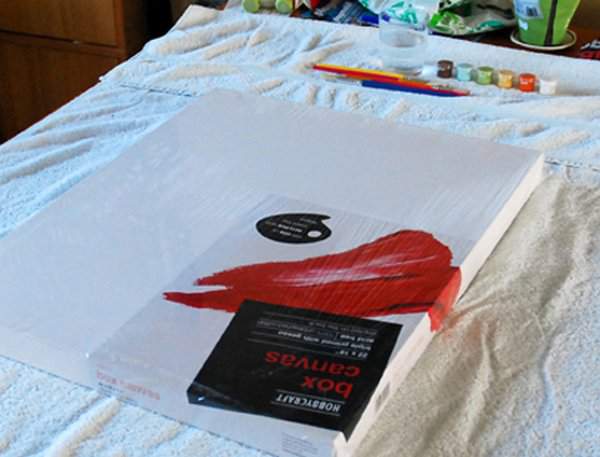 I wanted to cover the canvas in our hand prints so with the table, carpet and children protected from paint spillages we set to work and Freya was very excited to be the first to make her mark.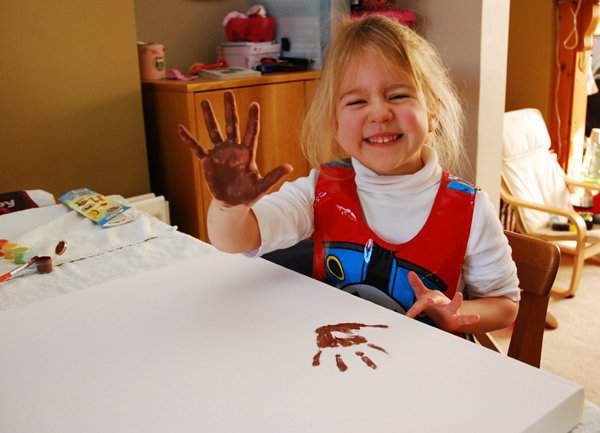 Oscar wasn't too sure what to make of the whole event and because of my slight OCD tendencies I couldn't totally let the children (and husband) loose on the canvas but a great time was had by all.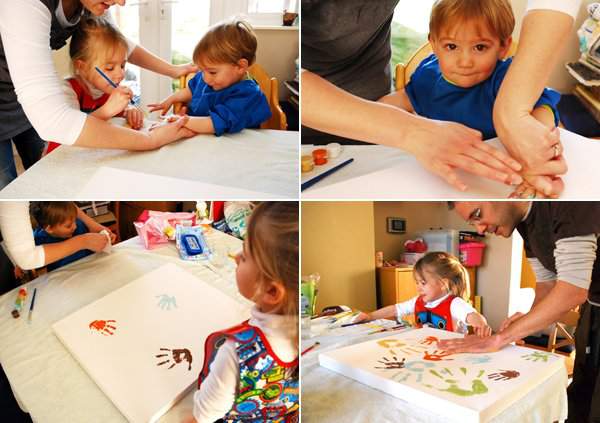 We quickly learnt that due to the texture of the canvas we needed to cover our hands in a lot of paint to leave a perfect hand print. I love how this required a lot of concentration!

It may not be to everyone's taste but I really love the finished print. I remember for years my parents had my hand prints in a frame with a poem, something I had brought home from play school or primary school, and I always felt amazed that my hands were ever that small! I dated the back of our canvas and recorded the ages of the children so in years to come we can be amazed at how tiny their hands were.
The canvas is now hanging with pride in our hallway and we all love it.