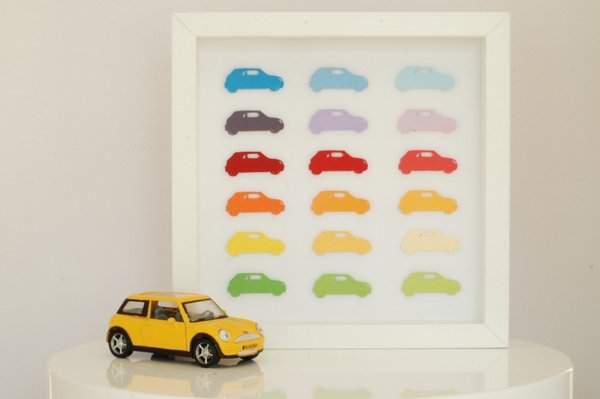 Hello! I hope you all had a lovely break. We had a fantastic Christmas – Casper was extremely excited and it was the first year that Rowan could really participate even though he doesn't quite understand what's going on yet. Last weekend we also celebrated Rowan's second birthday. Rowan is a typical car obsessed boy and has a particular love for Minis, pointing them out to me whenever we go out and telling me what colour they are. I've wanted to make something like this for him for a while and his birthday gave me the push to get it finished.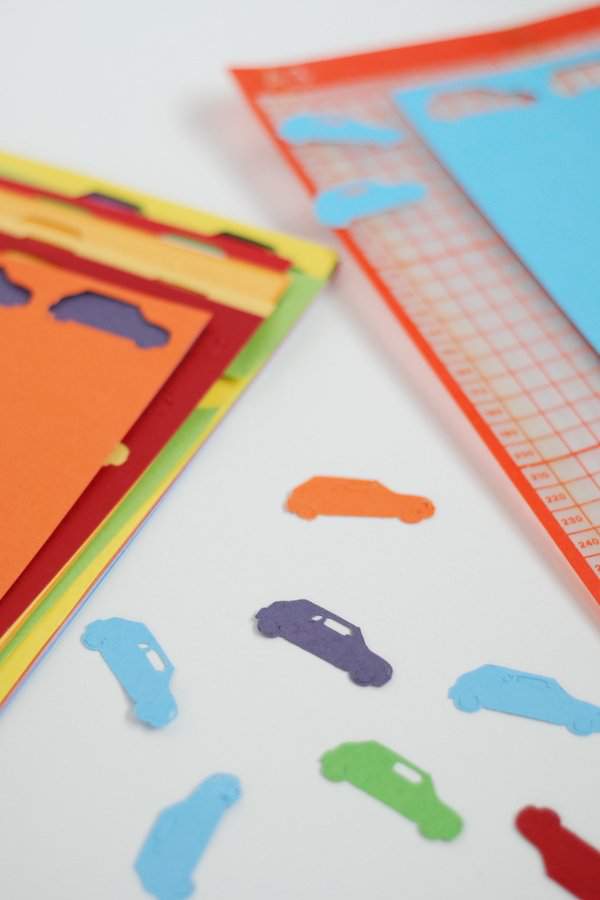 I bought the box frame from Ikea ages ago and picked up this set of textured cardstock from Hobbycraft last week. I've seen a few versions of this done with hearts and butterflies. I created the cutting file in Inkscape and used my Black Cat Lynx to cut out each of the shapes. They are 4cm wide – I did want them to be a bit smaller so I could fit four to a row but I was having a few issues with cutting out the details. This cardstock is quite thick and I think I need to replace my blade. It did take a while as I decided to cut each one a different colour. I also used it to cut out the backing and then arranged the minis evenly, leaving 2.5cm around the edges. They are stuck on with mini foam adhesive pads, which add a bit of dimension.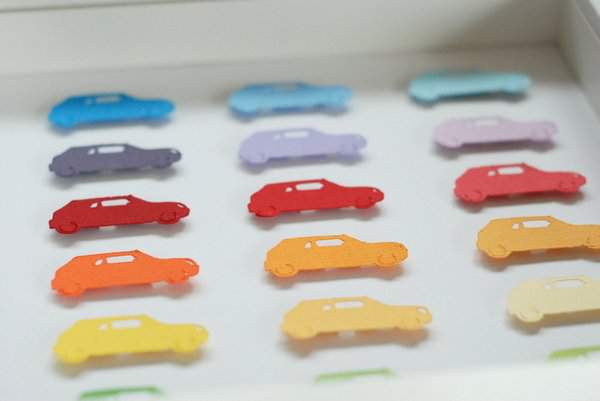 This could be adapted so many ways with different shapes or types of card. I've seen people use paint chip cards for smaller shapes too. You could also add your design to the front of a folded piece of card for a frameable birthday card. Even if you don't have a digital cutter you could cut the shapes out with a craft knife or use a punch. Pick the right combination and they'd make great presents for adults or children.