Happy Halloween everyone.
Macarons aren't typical Halloween fare but they definitely should be. It occurred to me recently that macarons are ripe for a bit of decorating and with Halloween approaching I was on the look out for some suitable characters. In the end I picked two with the same colours – Scream and Jack Skellington. So here they are….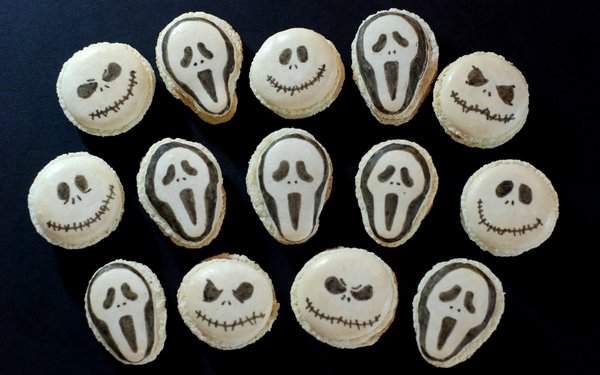 I made a plain macaron mix, piped it in two different shapes then used a black edible writing pen to decorate them. I won't try and explain how to make macarons because I could not be anywhere near as thorough as Mrs Humble of 'Not So Humble Pie' who has written several very helpful posts on making macarons. Another useful online resource is this post by Holly Bell of 'Recipes from a Normal Mum'.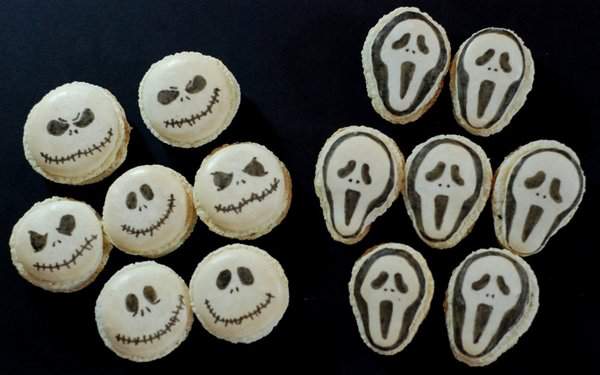 I filled them with a raspberry and vanilla Italian meringue buttercream. It's a bit more effort than a normal buttercream but definitely worth it.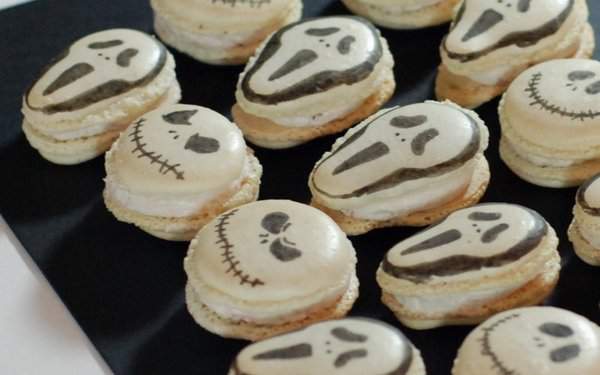 So now I'm off to eat them all a few.
I have added these macarons into the Mac Attack #25 The Last of the Year: Seasons & Holidays challenge.