My eldest son has this fantastic alphabet print by the illustrator Sean Sims in his bedroom.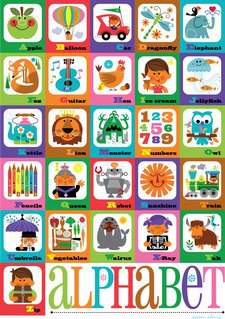 He absolutely loves it so when I spotted the same print as wrapping paper on a recent trip to London I bought some. I was not quite sure what I would do with it at the time but knew I wouldn't be able to bring myself to use it to wrap presents.
A few weeks later I remembered a couple of posts from the brilliant How About Orange blog (this one and this one) and it occurred to me that these would make fantastic magnets. I found these magnet sheets with adhesive at my local craft shop and after that it was quite a straightforward process.
I cut a section of the wrapping paper out to fit, carefully attached it onto the magnet sheet and then covered the whole thing with some clear sticky back plastic. I then used my paper trimmer to cut them out. I worked out the cost of each magnet at about 7p.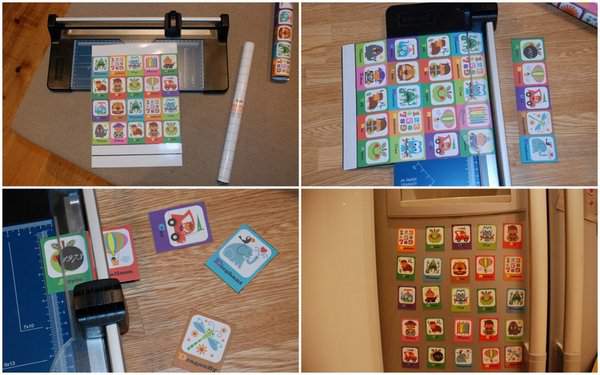 After that I couldn't stop making them and our fridge freezer is now covered with magnets. Fortunately Casper is really pleased with them and I'm having to resist turning every image I see into a magnet.