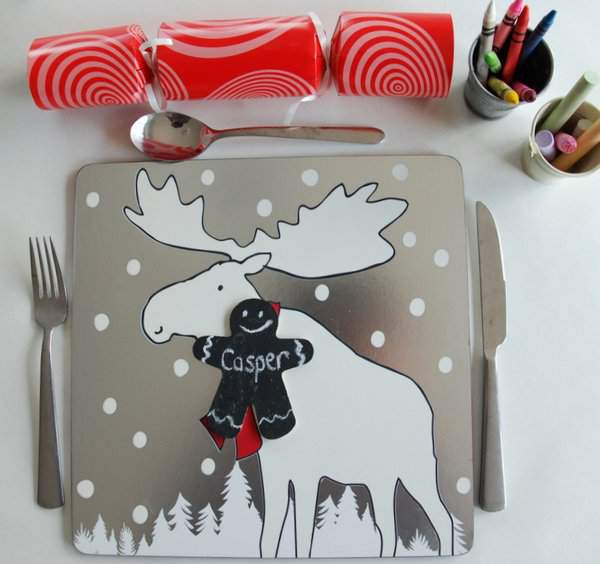 Just before Christmas I read this great guest post over on the fantastic crafts blog Whip Up. Helen from Curly Birds came up with the great idea of decorating wooden gingerbread shapes with blackboard paint and gluing some twine on the back. Children can then decorate their own gingerbread person to hang on the Christmas Tree. Other great suggestions she made were to use them a gift tags or stocking fillers. I loved these ideas and also thought it would make the perfect place setting for Christmas Day.
I ordered the shapes online from Craftshapes. The larger ones cost £2.65 for a pack of five and the smaller ones were £2.57 for six. I didn't order enough of the larger ones to make place settings for everyone but it worked out perfectly as we needed eleven, so I just used one of the small ones for Rowan. This would work really well with some of their other shapes too like hearts, flags or snowflakes. The chalkboard paint was from the funky colours range at B&Q but is only available in store. It only took one coat and dried quickly.

If you lay the table with some plain paper and put out some pots of crayons and chalk then the children can keep themselves entertained at the table, either decorating the gingerbread men or using the shapes as templates to draw round. I think we will be using these all year round, not just at Christmas.