Today's guest should need no introduction to fabric addicts like myself – prolific fabric designer Laurie Wisbrun is here to share a something she has made with her new 'Roughing It' collection.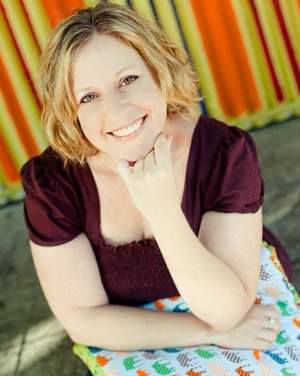 I first 'met' Laurie when I was lucky enough to win a giveaway of her fantastic 'Next Stop London' collection (which I used to make this outfit). I love the way she combines whimsical focal designs such as donkeys in wellies and polar bears holding flowers with the perfect choice of co-ordinates. I have seen so many amazing quilts using her fabrics and even a quillow. It's the ideal way to show off a whole collection, as Laurie proves below.
***
Thank you so much for having me as a guest here on Craftstorming Laura!
I absolutely love autumn. At this time of the year, all of my Halloween decorations come out of storage and I start to get excited (really excited) about my family coming to visit for Thanksgiving in November. And around here, menu planning is always a part of the prep work for our gatherings. So when you asked if I would participate in Sew Yummy, I immediately knew what my project would be… clean and sparkly new hot pad/trivet and matching potholders for me! There never seem to be enough of them around when my kitchen is filled with family.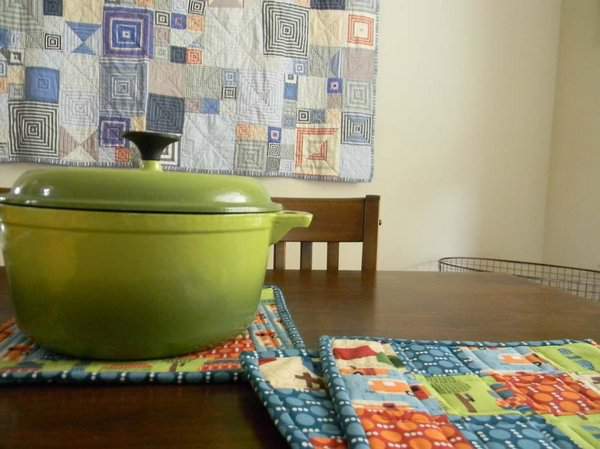 The fabric I used is from one of my new collections for Robert Kaufman Fabrics called Roughing It. I LOVE to camp (and cook around the campfire), so it seemed like a fitting choice for my project. And the colors are just perfect for a Thanksgiving table.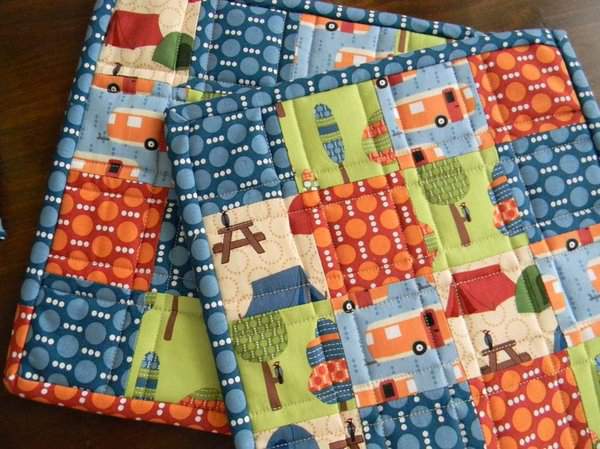 For my trivet/hot pad, I used the quilt as you go method (since I wanted lots and lots of quilting in the trivet). This tutorial from Texas Freckles was a great help.http://www.texasfreckles.com/2010/08/quick-and-easy-qayg-scrappy-potholder.html
I used my walking foot and forgot to change the thread tension. Which of course in retrospect would explain the frequent thread breaks while sewing and the fact that the whole piece is a bit 'stretched'. (At the time, I just blamed it on sewing in the middle of the night!) But the size is perfect and I love it anyway.
And then for the potholders, I wanted to do a simple nine patch (which would have been perfect size wise) but when I saw the extra squares sitting there on my table looking all cute and lonely, I got excited and my nine patch turned into a 16 patch. So these are 'jumbo' sized potholders 🙂 If you're looking for another potholder tutorial, this one from Modify Tradition is a go-to for me.
http://modifytradition.blogspot.com/2010/02/potholder-tutorial.html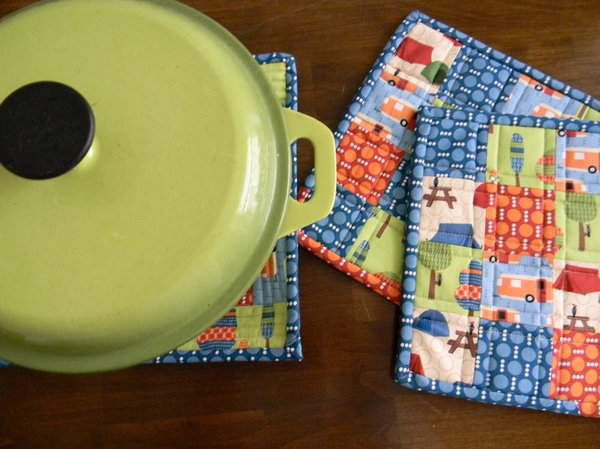 Roughing It starts to ship to stores in December of this year, but if you'd like the chance to get some on your sewing table early, I'm hosting a giveaway on my blog. The line comes in 2 color stories and I'm giving away a FQ set of the full collection here. Hop on over before the 12th to register to win.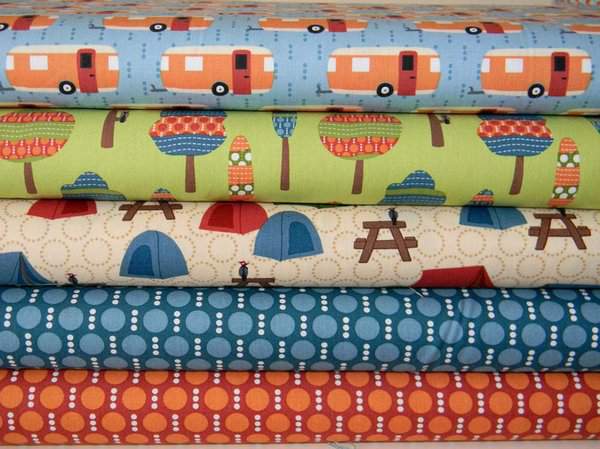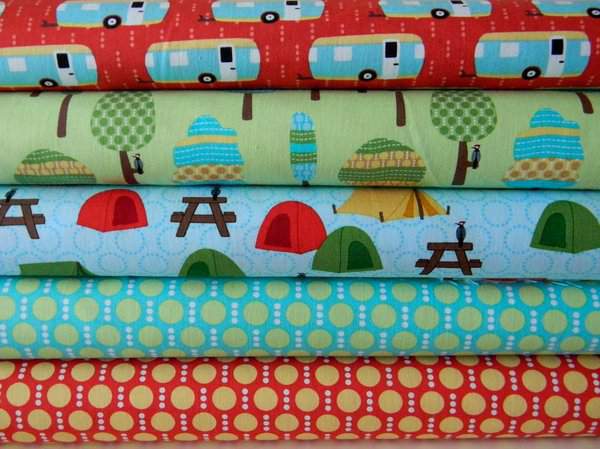 Thanks again for having me Laura!!
***
What a wonderful way to show off another fantastic collection of prints. Thank you for sharing these with us today and what a fantastic giveaway. I think my favourite is the blue and orange caravans. What is your favourite?