We are already on day 5 of the tour. I feel like this week has just flow by in a blur of amazing jeans from all over the world. We have another great day lined up and this one will really inspire you to sew for your sons.
Sabra from sew a straight line is the jeans queen and has sewn several pairs for her children and herself. She is even co-hosting a jeans series this month. I am in awe of the amount of clothes Sabra manages to sew – and all of it looks so stylish and well made. Her daughter's jeans mean that this is the forth day in a row to include some floral jeans.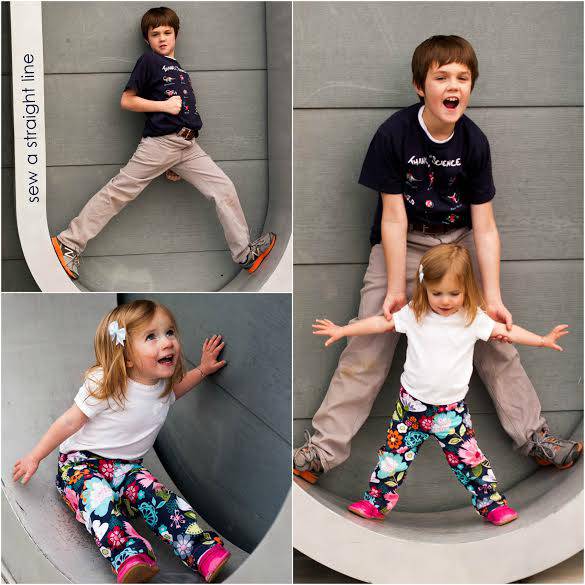 Toni-Maree of Sew Jereli has become a very good friend over the last few months. She sews a lot for her two gorgeous boys and shares my love of details. Toni-Maree doesn't just sew for her boys though and shares some great tutorials and free patterns. Check out the cool back pockets on her jeans!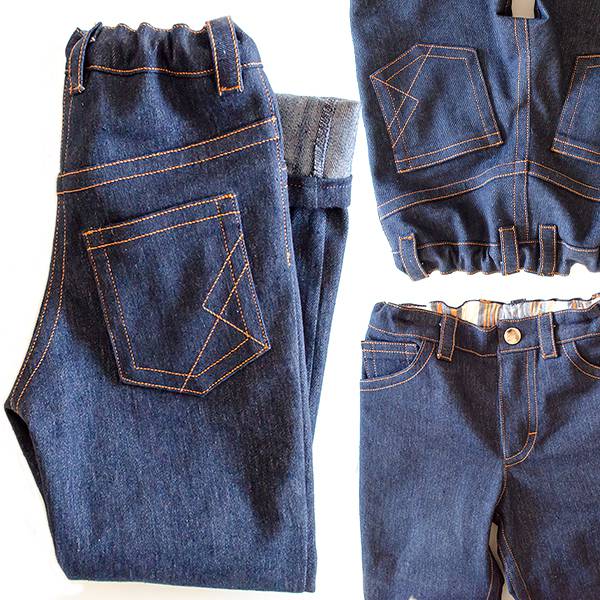 Amanda from Kitschy Coo is another good friend and I'm very excited that I will get to meet the hilarious woman in person this May. She is a knit guru and stocks patterns and the most bright and colourful knit fabrics in her shop. Amanda's Minecraft inspired jeans show another way you can add a fun detail to the back pockets.