Hello! Thank you to everyone who took part in the sew along. I was so excited every time a new pair of jeans was linked up. Sorry for the delay in announcing the winner. We had a relaxing week away in Devon last week and then my husband surprised me with a weekend in London to celebrate our 10th wedding anniversary. Also, my two year old starts pre-school tomorrow and my four year old will start school on Monday, so there's a lot going on here at the moment. It's feels a bit like the end of an era but I'm sure we'll all get used to it and both boys are really excited for their new adventures.
There were so many amazing pairs of jeans linked up. When I included the prize I didn't appreciate how difficult I'd find it to choose a winner. You can go back to the link up post to view all of the pairs that were linked up and see what a difficult choice it was. In the end I had to choose though and the person who will receive a copy of the full pattern when it's available is….
Tree House Rascals with this pair. I loved the colour of the denim, the topstitching detail and the styling. Please can you let me know your email address and I'll make sure you receive a copy as soon as it's available.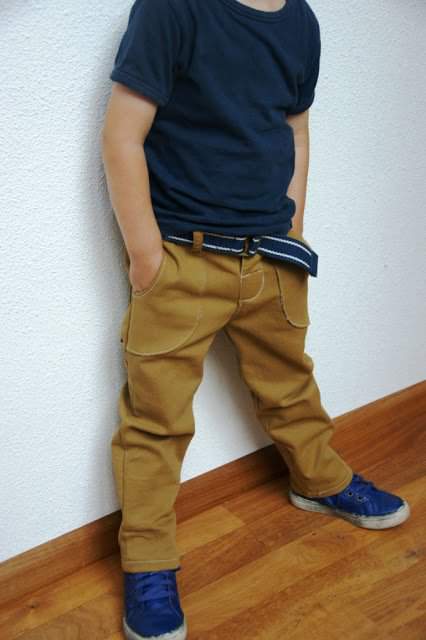 If you're still sewing along then I'd still love to see your jeans when they're ready so don't forget add them to the Titchy Threads Flickr group. I'm still working on the full Small Fry Skinny Jeans pattern and I'm also nearly ready to test the bigger sizes (from age 5 to 10) of my first pattern, the Fancy Pants Leggings. This means that I will need a lot of testers soon so keep an eye on the Titchy Threads Facebook page if you would like to be a tester. I have also started a database of testers so if you would like to be added then email me at laura@craftstorming.com with details of your sewing level, your blog (if you have one) and what age clothes your children wear.