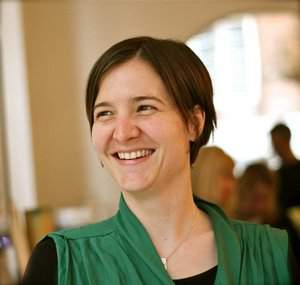 Hello and welcome, I'm Laura. I am married to the lovely Mr T, who tries to look interested when I blather on about yet another macaron or clothing idea. We have two gorgeous boys called Casper and Rowan and all live in the New Forest in the UK. I have far too many hobbies and can be found making something most days. This blog is an attempt to keep a record of everything I've made and share anything I've learned along the way.
Here are some more facts about me;
– I am very much a pudding person and prefer to eat it with a little spoon to make it last longer. When I eat out I will choose my main based on how good the desserts sound.
– My mum ran her own cake decorating business when I was little so I've always done a lot of baking and picked up a few of her skills along the way. Much to Mr T's disappointment I'd much rather be decorating a cake than cooking dinner.
– In recent years I have started making chocolates as well as baking. I was never particularly interested in non-edible crafts though and gave up art at school as I hate the feeling of clay on my hands. Since having children I have slowly become more creative now I seem to have developed a crazy crafting alter ego with an ever expanding list of projects planned.
– I have been sewing since April 2011. Before that I was the most unlikely candidate to take up sewing – any previous attempts at sewing were when I was at school and had ended in disaster. I really wanted to make clothes for my boys though and have been surprised to find sewing has developed into a bit of an obsession. One day soon I intend to start making clothes for myself too.
Sometimes my friends will join me here and post about projects they've made or craft exhibitions they have visited. They are;
Emma Jane
Emma studied Silversmithing at University, and as well as selling her own work she teaches jewellery / metalwork to students aged 18-80 at the local college. She has always been interested in lots of different crafts, but since having her daughter Anna has found there is less time than she would like to make things! Emma finds hammering metal and a sleeping baby don't mix very well, so she's been trying out some quieter, more accessible crafts to stay inspired when she can't be in her studio.
Emma Louise
Emma lives in Bournemouth with her husband Jim and her two gorgeous children, Freya and Oscar. She is a registered children's nurse and works on a large neonatal unit. Between juggling work and being a mother Emma loves making time to indulge in her hobbies. She has been learning crafts since a young age. She began with cross stitching, then patchwork, and has now developed a love for anything she can make with beautiful fabrics. Her latest obsession is making things for the children.
P.S. Many thanks to my friend Tracey of Procrastination Mama for taking my photo.